The Special Events Department in Sacramento gave PETA the go-ahead to hold a demonstration on the steps of the California State Capitol today. But when officials realized that they had already issued an event permit to the state's Ag Day 2014 expo, they expected that we would reschedule. They clearly don't know PETA very well.
The demonstration in question involved two PETA bathing beauties showering on the sidewalk to illustrate meat's devastating impact on the water supply―during one of the worst droughts in California history.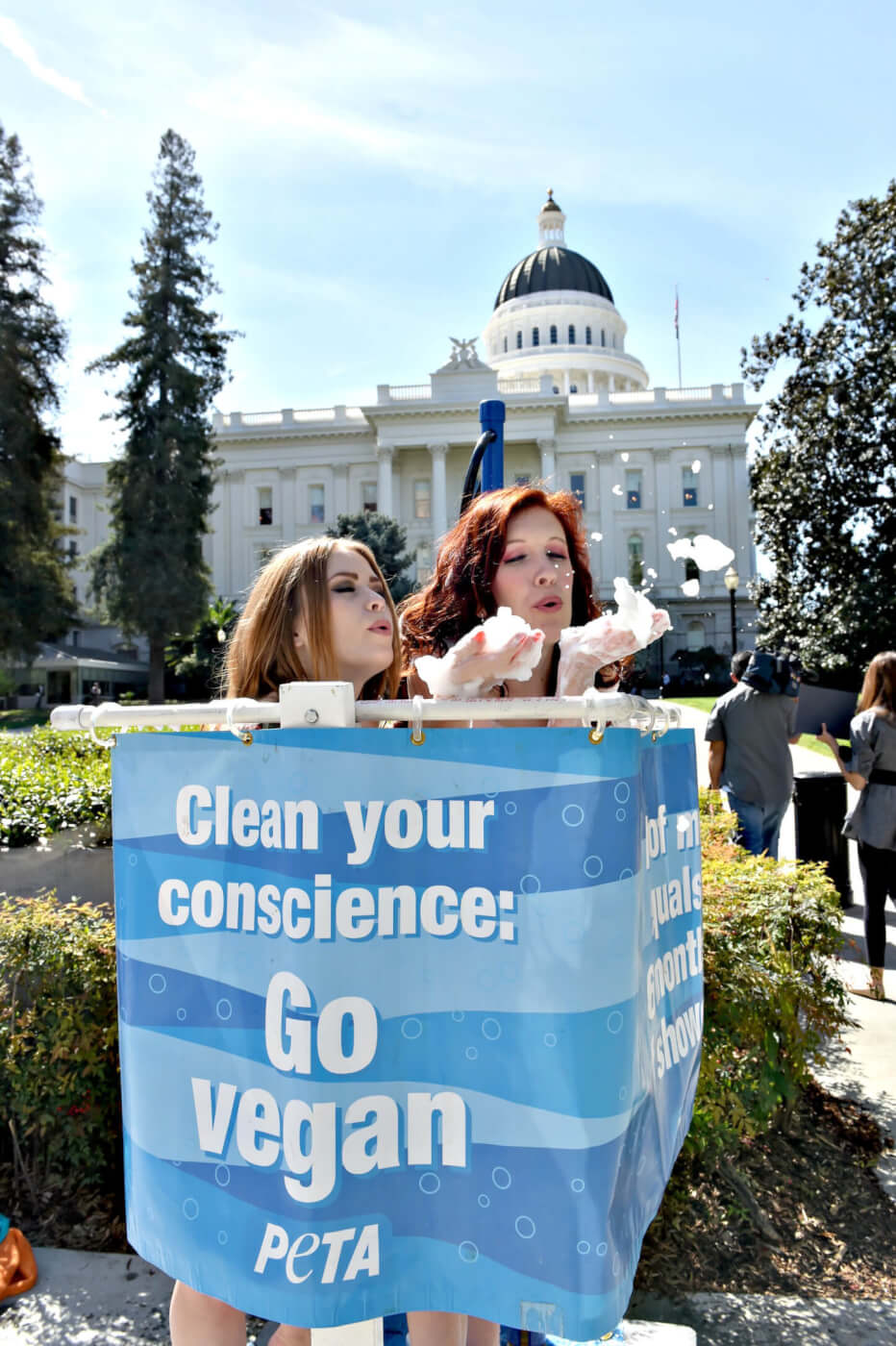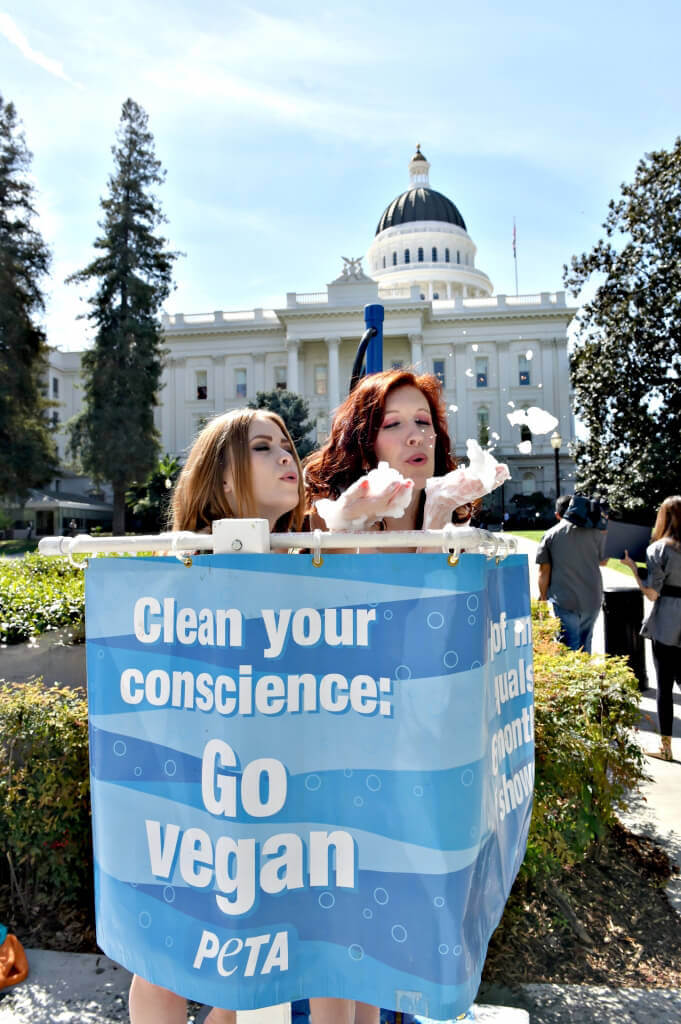 So the fact that we were now going to be holding this demo in the midst of the California Cattlemen's Association, the California Pork Producers Association, the California Poultry Federation, and tons of students from 4-H and the Future Farmers of America was—well—pretty perfect.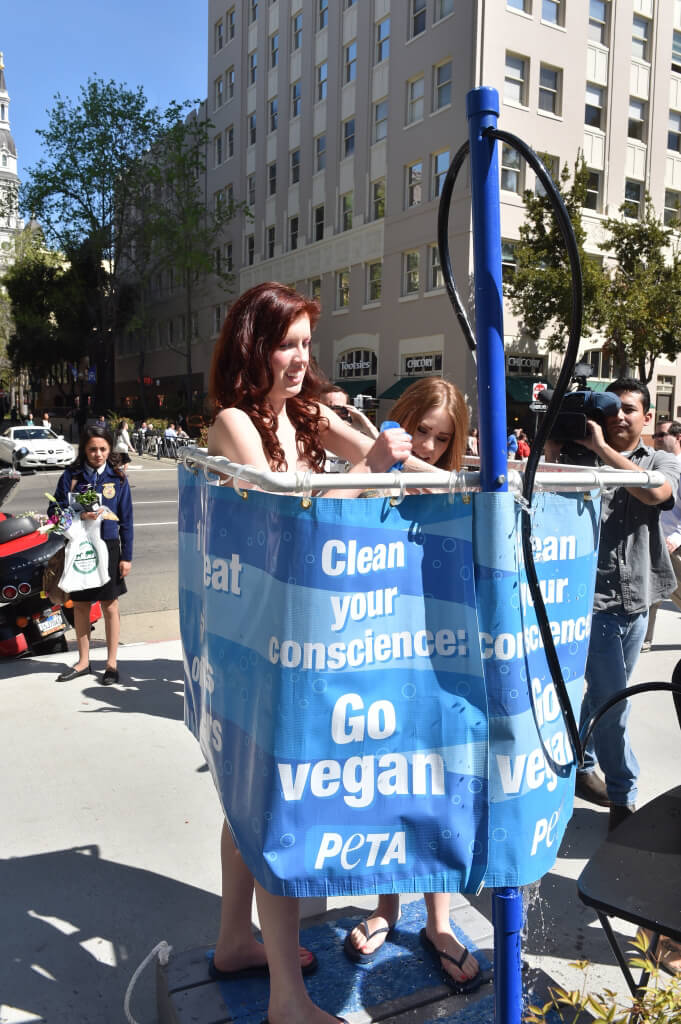 Even though the Ag Day folks had already set up their booths at the promised spot, we promptly broke out our shower. The police told us that we would have to move because Ag Day had the permit, but they were also kind enough to point us to the opposite side of the capitol building, where much of the Ag Day traffic was coming from.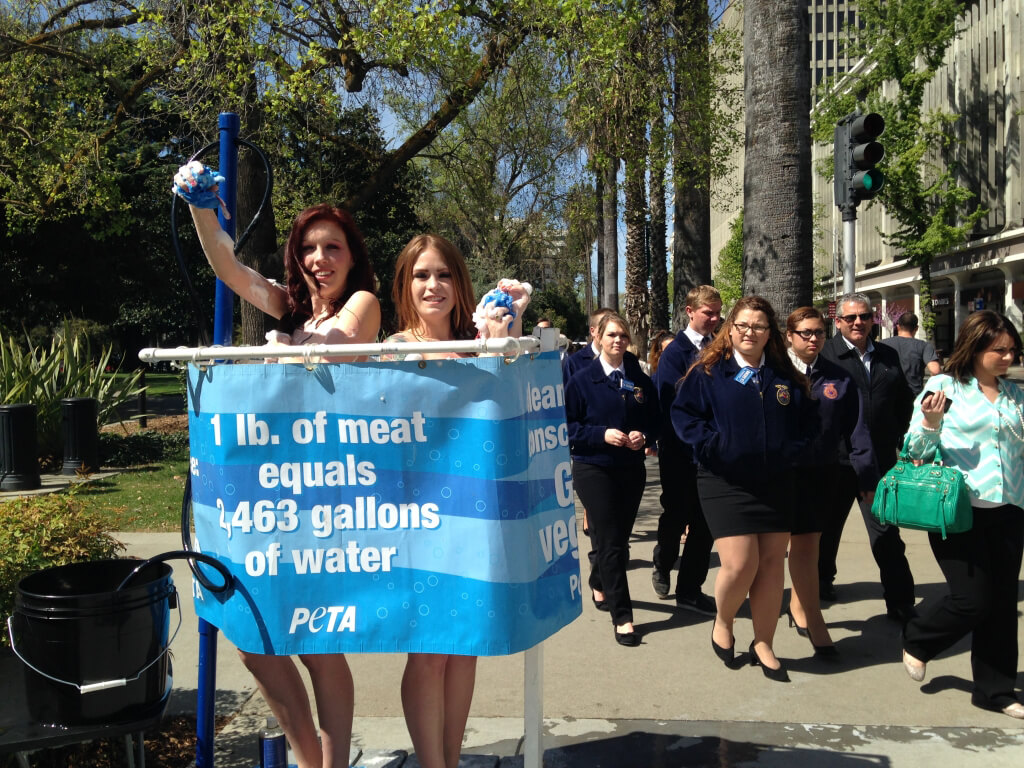 Soon, our bathing beauties were smack in the middle of the agriculture industry, telling people how nearly half of all the water used in the United States goes to raising animals for food. They pointed out that you save more water by not eating a pound of meat than you do by not showering for six months. The students were surprisingly accepting, and the swarm of Ag Day reporters promptly swarmed our improvised shower as well.
All things considered, our small trickle of water certainly made some waves.