Like everyone else, I'm sure, I went nuts when we were treated to not one, but two performances by Sir Paul McCartney at the Grammys. But someone else got an even bigger treat.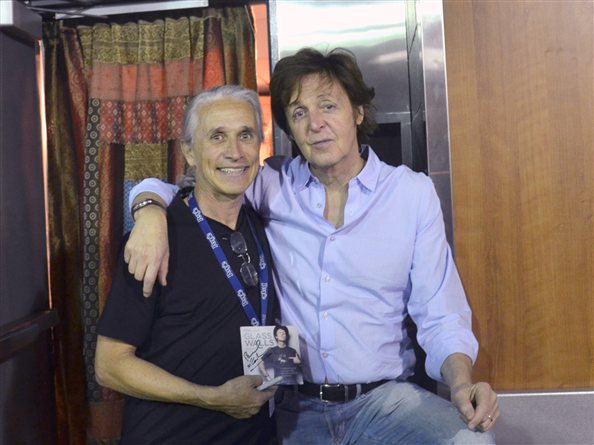 PETA Director's Circle member Ady Gil, whose digital video equipment company helped with the show, was standing backstage when Paul came out of his dressing room. Ady proudly held up a copy of Glass Walls, the meat-industry exposé that Sir Paul narrated for PETA, which Ady always keeps at the ready to hand out. Sir Paul spotted Ady holding the DVD, smiled, and motioned for him to come over and chat, thrilled that Ady constantly carries and distributes Glass Walls. The two talked about animal rights, and Ady walked away with an autograph, a great picture, and a fond memory.
Why not order some copies of Glass Walls and distribute them yourself? You never know where The Cute One might pop up. You can also send a link to Glass Walls to a friend on the fence about meat or post it on your Facebook page.
Note to self: Next year, attend Grammys. Bring copy of Glass Walls.