Following a PETA complaint, the U.S. Army confirmed that it had disciplined a captain who offered a reward to soldiers for allegedly stabbing, dismembering, and killing a wild pig.
A distressed whistleblower told PETA that an Army captain offered soldiers a $100 cash reward for killing a pig in the Kahuku Training Area in Hawaii in June. The whistleblower reported witnessing soldiers use a knife attached to a stick to stab the animal, after which they repeatedly bludgeoned the pig's head with a shovel-like tool, cut the pig's throat with the knife, cut apart the pig's body, and sealed the body parts in bags that they later threw into the surrounding landscape.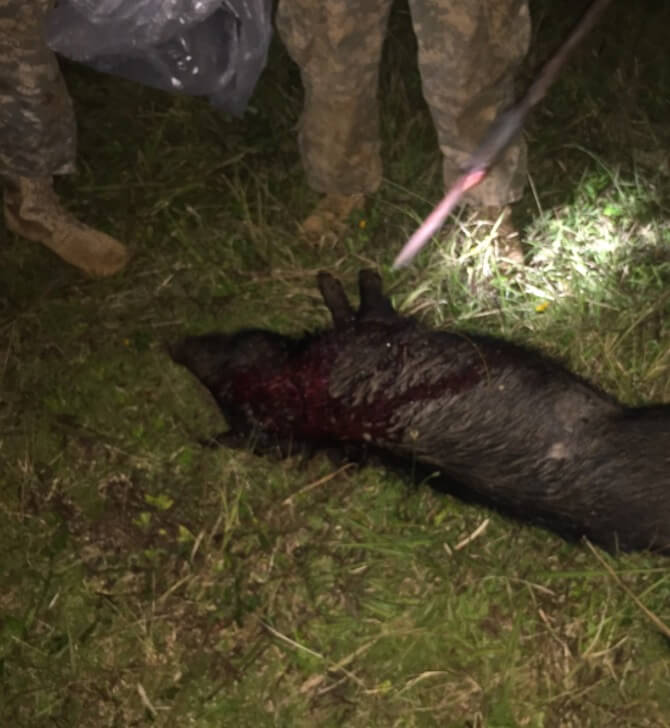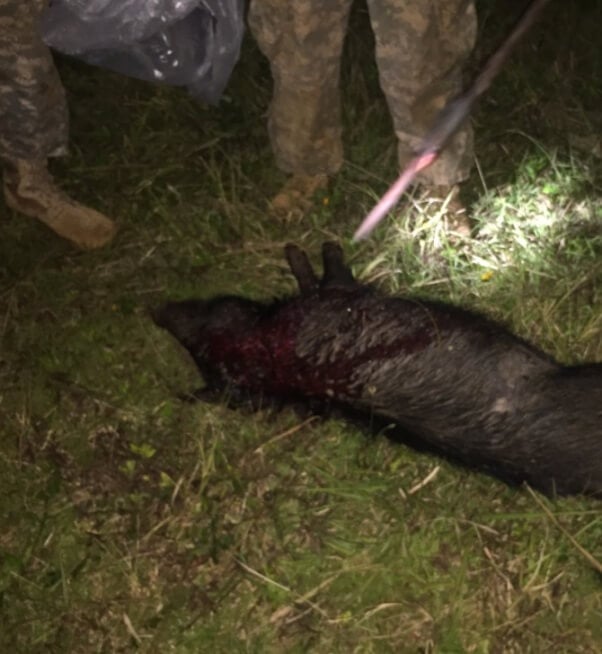 The whistleblower told Army Times: "We were told to keep our mouths shut and not say anything about it. I didn't say anything for a long time, but this isn't right. As a company commander, how do you get away with doing these kinds of things? What are you thinking?"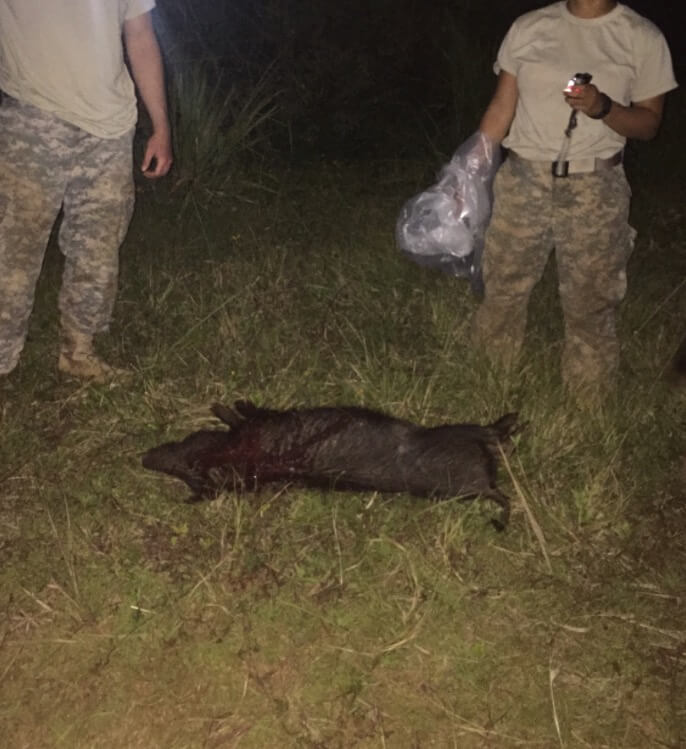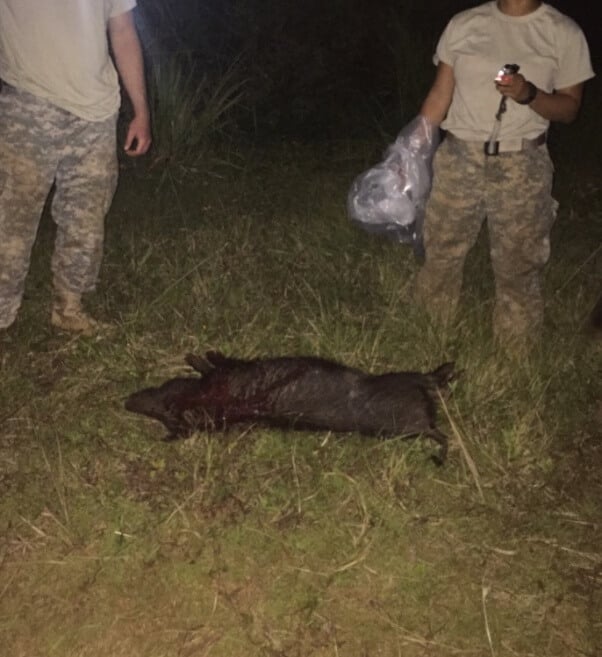 Following PETA's complaint, the Army confirmed that the captain had been reprimanded. His actions could reportedly potentially affect his career with the Army.
What You Can Do
Pigs and other live animals are still cut open and dismembered in military trauma training. By clicking below, you can tell Congress to support lifesaving legislation that would stop this cruelty.