CNN has aired the series finale of Anthony Bourdain: Parts Unknown, which featured PETA friend and renowned filmmaker Darren Aronofsky. While the duo explored the Buddhist Kingdom of Bhutan, their conversation took an interesting turn when Aronofsky—who is a vegetarian—asked the late Bourdain whether or not he thought animals were sentient:
"I think pain is … pain," Bourdain replied. He added, "If you don't respond to that, there's something seriously wrong with you."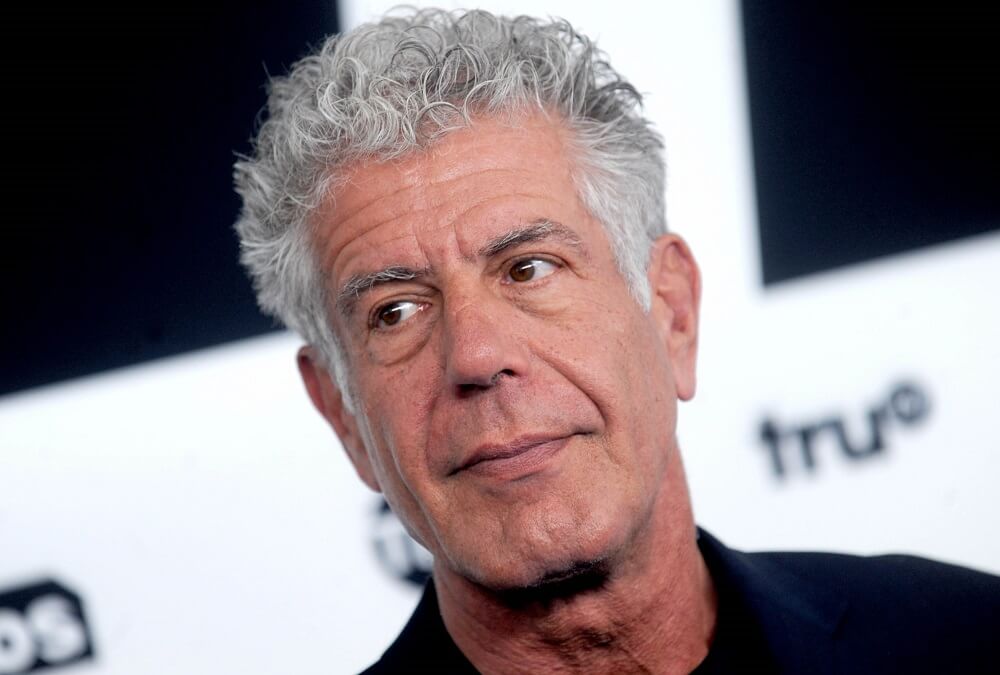 © StarMax Inc.
Bourdain recounted an old job in which he boiled lobsters alive. He said he remembered the scratching sounds that they made in their desperate attempt to escape the pot. And he admitted to having dreams in which the lobsters took their revenge:
"I have dreams that I'm in a sauna and I look through the window and there's a giant lobster with … a bib with a chef on it." Bourdain told Aronofsky.
Bourdain was callous toward countless animals whose flesh and organs he considered food, but did he finally connect the dots on some level?
The conversation on that final episode shows why it's important never to give up on anyone.
Next time someone asks why you're vegan, show them THIS 🙌 pic.twitter.com/pWo9jgxdlU

— PETA (@peta) November 13, 2017
It's vital to be up for discussing compassion and empathy for animals anytime, anyplace, with anyone and everyone. You never know which meal, which tidbit of information about animals, or which image will open a person's eyes to the suffering that they've caused.
Spread Kindness by Saving Lives Today
Maintaining a vegan lifestyle is the most effective way to practice compassion for animals every day. By doing so, you'll be saving about 200 animals a year from a terrifying, painful death. Need help with recipes and shopping tips? PETA's got you covered:
Already vegan? Great! Turn your social media accounts into outlets for videos and news pieces that describe the plight of animals suffering under human supremacy, hand out vegan starter kits at your school or place of work, and when you come into contact with meat-eaters, always suggest vegan alternatives to their usual fare. Never give up, and always support newbies on their vegan journey.