When we first announced our plan to find the "Sexiest Vegetarian Soldier," we meant to end up with just one winner. But how could we come up with just one winner when there are five branches of the military that are equally deserving—and equally sexy?
That's why we've selected one winner each from the Army, Navy, Coast Guard, Marines, and Air Force. Of course, we did promise to find the single Sexiest Vegetarian Soldier, so, as much as it pains us, we did have to choose one overall winner—and here he is!
Overall Winner: Erich Allen, Warrant Officer Class 1, representing the U.S. Army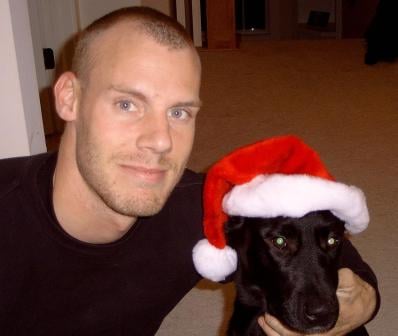 Syracuse-born Erich Allen joined the Army in 2001 and is currently stationed in Fort Rucker, Alabama, where he is attending flight school and earning his degree in History from Columbia College of Missouri. And where does this busy soldier find all his energy? From his vegetarian diet!
"Since I stopped eating meat, I have noticed an increase in my energy and I am able to better control my weight," Erich says. And as for anyone who hasn't yet figured out that the strongest animals on the planet—stallions, elephants, and bulls—are vegetarian, Erich is glad to serve as evidence of the human species' prowess!
And not only is Erich "Army strong," he's also compassionate—his own doggie companion, Vienna, was a stray whom Erich took in and made part of the family. Put that together with his ability to speak German and some Russian as well as his love of the "great outdoors," and you've got somebody who's strong, sweet, smart, and sporty—now that's sexy!
But wait—there's more! Check out the winners from the other branches of the military:
Katie Adams, Petty Officer Third Class, representing the U.S. Coast Guard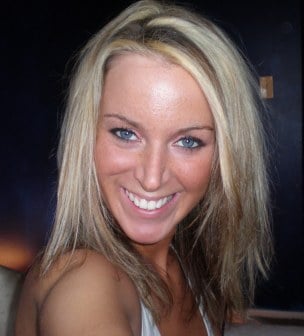 Lovely Katie, pictured here, is stationed in Barnegat Light, New Jersey. She has been a vegetarian ever since she watched a documentary on, as she says, "how they torture animals" before killing them for human consumption, and it made her "totally disgusted." On the other hand, she thinks that being a vegetarian "is the sexiest thing ever besides fighting for our country."
Bob Lucius, Lieutenant Colonel, representing the U.S. Marine Corps
Bob, who is currently assigned as the Assistant Provost and Dean of Students for the Defense Language Institute Foreign Language Center (DLIFLC) in Monterey, California, recently returned from a three-year assignment as the Naval and Marine Attaché in Hanoi, Vietnam. He has been a vegetarian ever since the life-changing experience of seeing a dog slaughtered for food in a Vietnamese café and now volunteers at the Monterey County SPCA. He was also active in advocating for California's Proposition 2.
Jane Taylor, Lieutenant, representing the U.S. Navy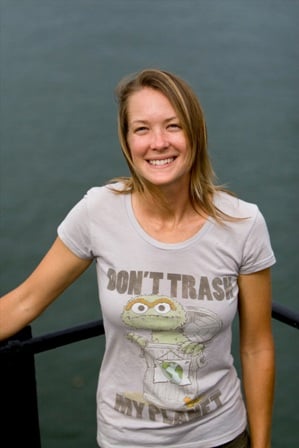 Jane had been stationed in California, Washington state, and Hawaii before resigning her commission as a Naval Officer in September 2008 to pursue a career in animal rescue—and not just any career! Jane has since set sail on the Steve Irwin as part of the Sea Shepherd Conservation Society. That's right, Sea Shepherd—the same rockin' folks we all love watching on Whale Wars! Now that's sexy—a 13-year-vegetarian who uses her abilities to go out and actively, physically save those whales.
Gina Lewis, Second Lieutenant, representing the U.S. Air Force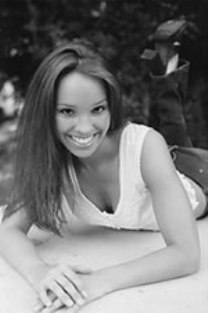 Gina, who is stationed in Hurlburt Field, Florida, has been a vegetarian since the age of six—that's right, six—when she realized that Bambi and his mother were no different from the other animals killed for food. Even though many people told her that she wouldn't be able to maintain her vegetarian lifestyle in the military, Gina not only graduated from boot camp as a Distinguished Honor Graduate—because of her high fitness scores—but also went on to complete four marathons! She is the guardian of two animals (both rescues), has rescued animals at every duty assignment, and hopes to convince the Air Force to switch to leather-free combat boots. And if that weren't enough, she's also a former model—how could anyone argue with this kind of sexy?
Congratulations to our five sexy winners! They will each receive a basket of yummy vegan goodies, as well as a PETA T-shirt—so, ya know, the next time someone dares to doubt their vegetarian sexiness, they'll be able to say, "See this T-shirt? I happen to be the sexiest vegetarian in the whole [insert military branch]. So there!"
Written by Amanda Schinke