Oh man . . . sad, weird news. As I'm sure you've heard by now, Anna Nicole Smith passed away today. And I'm sure everyone in the world will have an opinion on how and why she died so young.
She worked with PETA on a lot of campaigns over the years, and as strange as it may sound, I always thought she was an absolute perfect fit for us, because just like PETA, you couldn't ignore her and, love her or hate her, everyone had an opinion. What you see is what you get—I loved that about her.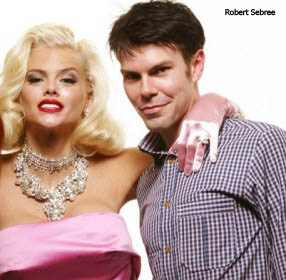 I always got a kick out of the stories from my friend Michael, who worked with Anna Nicole on all of her PETA projects, and thinking back on it now, she really did a lot for PETA and for animals all over the world.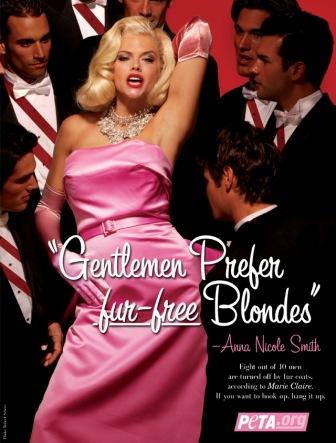 She spoke out against Iams for its cruel animal tests, spoke up for baby seals in Canada, and gave fur-wearing celebrities an earful, but in my mind her crowning achievement was this amazing anti-fur ad.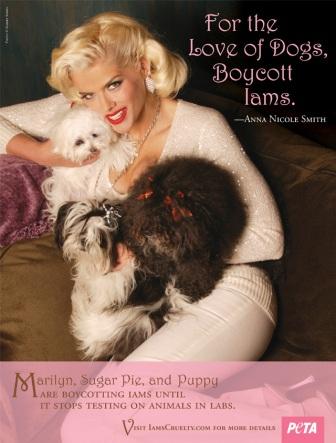 After being exposed to animal rights over the years, Anna Nicole even became a vegetarian, and was nominated for the 2006 World's Sexiest Vegetarian, and looking at her ad you can certainly see why.
It's a tragedy when anyone passes away before their time, but with Anna Nicole, the animals have lost a true sympathiser, and PETA has lost a good friend. We'll miss you, Anna.