It is with a heavy heart that PETA begins this new year by saying goodbye to a huge advocate for animals, Dr. Henry Melvyn Richardson.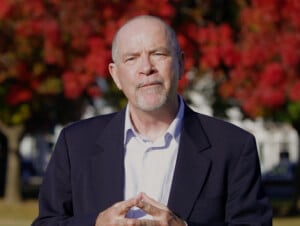 Dr. Mel, as he was affectionately called by those who knew him, was a devoted champion of the humane treatment of animals. Whether it was an emergency bear rescue or an urgent veterinary assessment of a crippled elephant who was being used and abused by a circus, Dr. Mel could always be counted on to drop everything in order to help assess the situation.  Responding to my apology for a midnight call for assistance, Dr. Mel simply said, "It's never too late to help."
Mel appealed to Philippines officials to release Mali,  the only elephant in the Philippines, who has spent nearly 40 years behind the same four walls. He traveled to roadside displays such as the notorious Natural Bridge Zoo to document conditions and demand changes. He observed elephants traveling with the Ringling Bros. circus and provided irrefutable arguments for why the circus should take ailing elephants  off the road. And much more.
Those of us who worked with Mel know that the best way that we can honor his legacy is always to take action for animals who are in trouble.