A National Rifle Association (NRA)–sponsored show that filmed exotic animals meeting a tragic end has breathed its last breath.
Under Wild Skies followed NRA lobbyist Tony Makris as he went on nothing short of a killing spree, gunning down elephants, leopards, rhinoceroses, hippopotamuses, buffalo, antelope, and other exotic and threatened animals around the globe. In one particularly disturbing episode, Makris jokes as he shoots an African bull elephant in the face and then celebrates with champagne. NBC Sports Network was bombarded with complaints and pulled the show.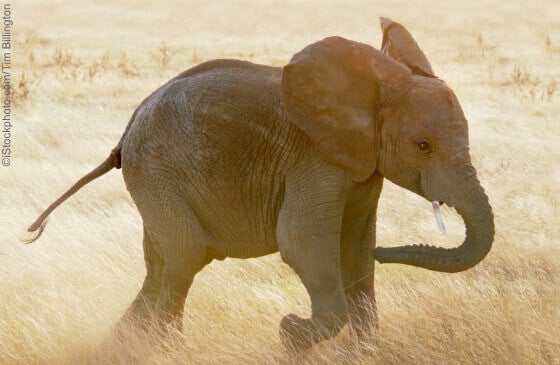 ©iStock.com/Tim Billington
NBC was inundated with nearly 40,000 complaints, but when an unrepentant Makris compared his critics to Hitler, well, let's just say that Makris was turning into more of a PR nightmare than Rush Limbaugh. Now Under Wild Skies has shot its last show on NBC—and its last animal.
Thank you to everyone who spoke up and made sure that Under Wild Skies was next to get shot down.