For longtime Los Angeles Lakers fans, it was great to hear that PETA supporter Metta World Peace is back on our home team and dazzling people with his defense and scoring. His upbeat, team-focused attitude and hard work are breathing life into the beleaguered Lakers, and for that, we thank him!
We and other fans love Metta for his huge personality and electrifying on-court speed, but we love him most for being a champion for animals. Back when Metta was known as Ron Artest, he starred in a PETA ad urging you to "have the balls to spay or neuter your dog." He also spoke out against dogfighting and stressed the importance of spaying and neutering in an exclusive video interview.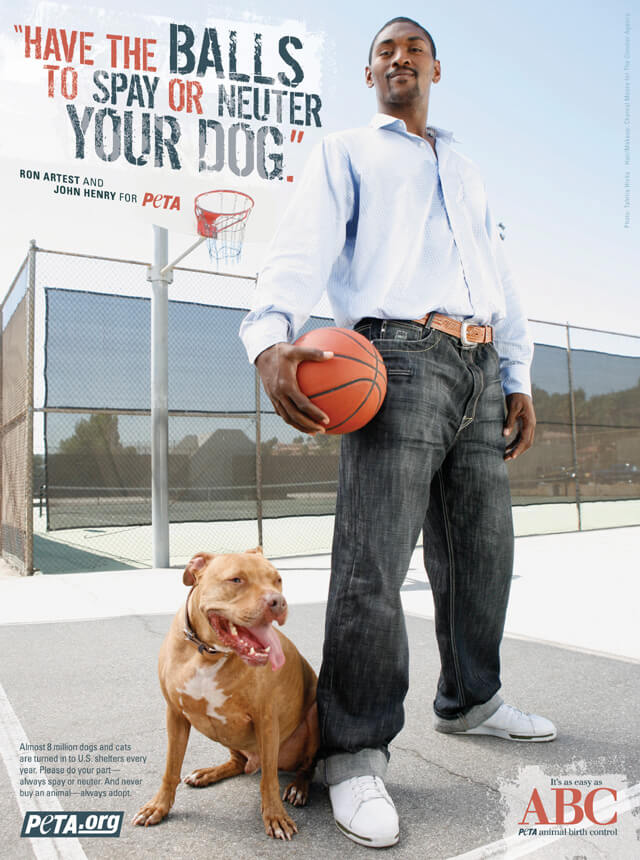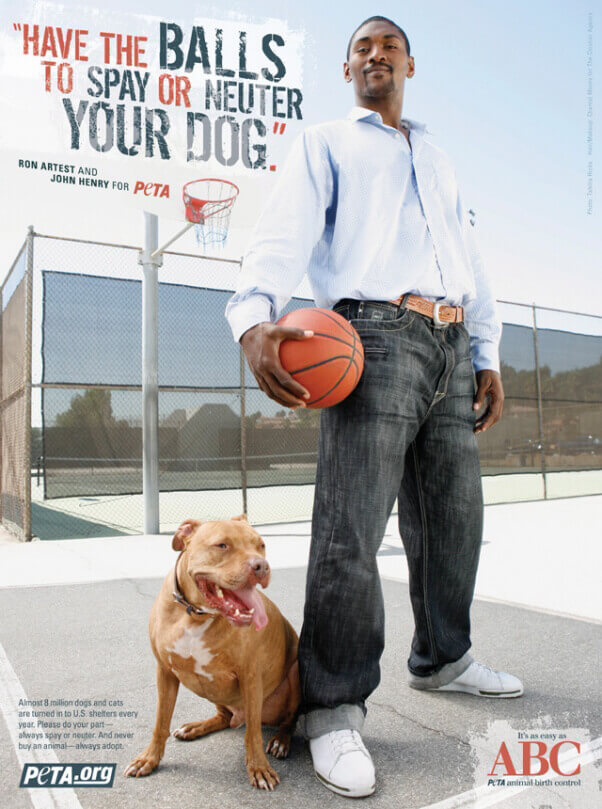 More recently, Metta starred in a hard-hitting ad urging everyone to "guard the home team" by always reporting cruelty to animals and gave an exclusive behind-the-scenes interview encouraging people to save lives by adopting dogs and cats from shelters.


We wish Metta all the best this season, and we're sure that he'll keep up his unbeatable defense—both on the court and for animals.
Written by Lisa Lange (A Lakers and Clippers fan!)