Maybe you've noticed our new campaign targeting the companion animal overpopulation crisis called the ABC campaign. Because, you know, animal birth control is, like, as easy as ABC. We just launched the campaign with this public service announcement featuring Tour de France rider Levi Leipheimer, which is pretty wonderful, don't you think?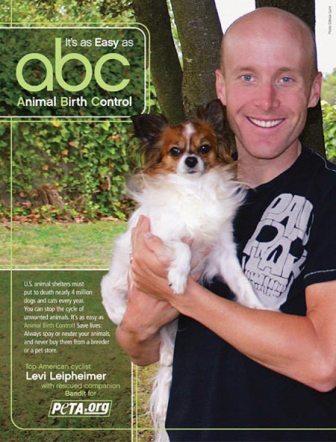 And not quite as wonderful, but cool nonetheless, is our new line of products bearing the ABC logo. It comes on a bunch of different kinds of T-shirts, sweatshirts, hats, and the like, and if none of that stuff suits your fancy, you can even get your very own Animal Birth Control wall clock, perfect for, well . . . I'm not really sure where a birth control—animal or otherwise—wall clock is perfect for to be honest.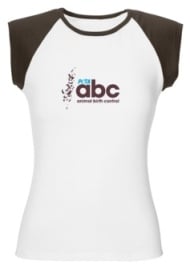 In all seriousness, check the stuff out and let us know what you think. Personally, I'm just wondering why we're not adding ABC to our ultra-classy thong designs . . .