Just as her latest album, #NewRules, drops, Alexandra Burke is also dropping her clothes for PETA U.K. to let everyone know that the new rules for fashion include ditching fur.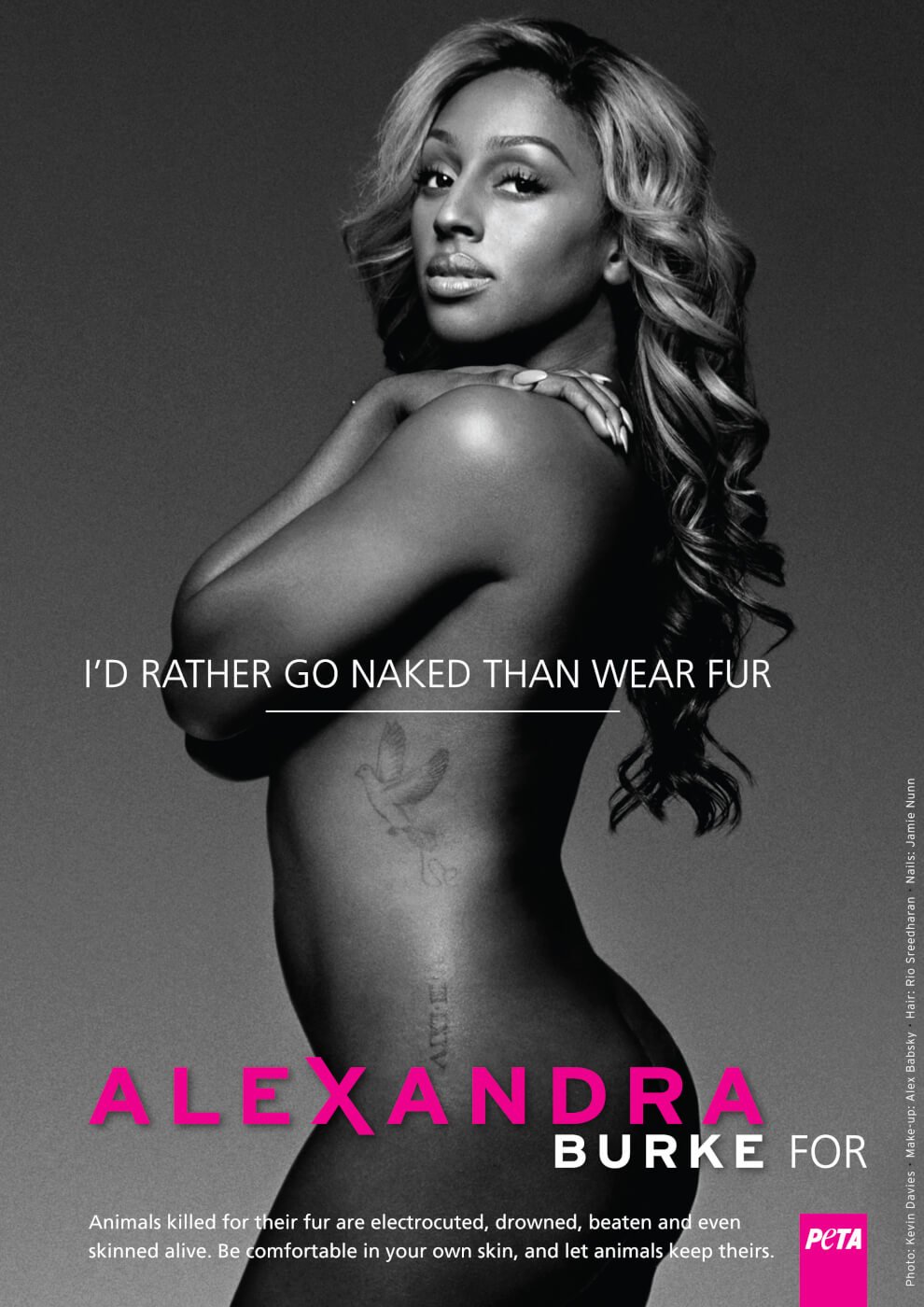 X Factor creator Simon Cowell must be mighty proud of Alexandra. Not only is she one of the most successful talents that the show has discovered, she's also following in Simon's compassionate footsteps and raising her beautiful voice against cruelty to animals.
"I was nervous about posing nude as I've never done it before," she said. "It was uncomfortable initially, but the photographer made me feel relaxed and at ease. Ultimately I love my body, so it was great to do something for such a worthwhile cause."
Alexandra was a natural at going au naturel to save animals, and you can be, too. Just be comfortable in your own skin, and let animals keep theirs.