When PETA's fieldworkers received a call for help from a rural North Carolina resident, what they found was a math problem: An overwhelmed man had failed to spay and neuter his dogs, whose offspring had quickly added up—to the tune of around two dozen dogs and puppies.
Our fieldworkers removed 22 dogs from the property, where they'd been kept in crowded, makeshift outdoor pens. Among them was Georgina, a 4-month-old hound/retriever mix. Having been denied meaningful human companionship during her puppy days, she was uncertain of life indoors at first. But her nervousness quickly faded when she met her compassionate foster guardians, and she immediately became their loyal shadow.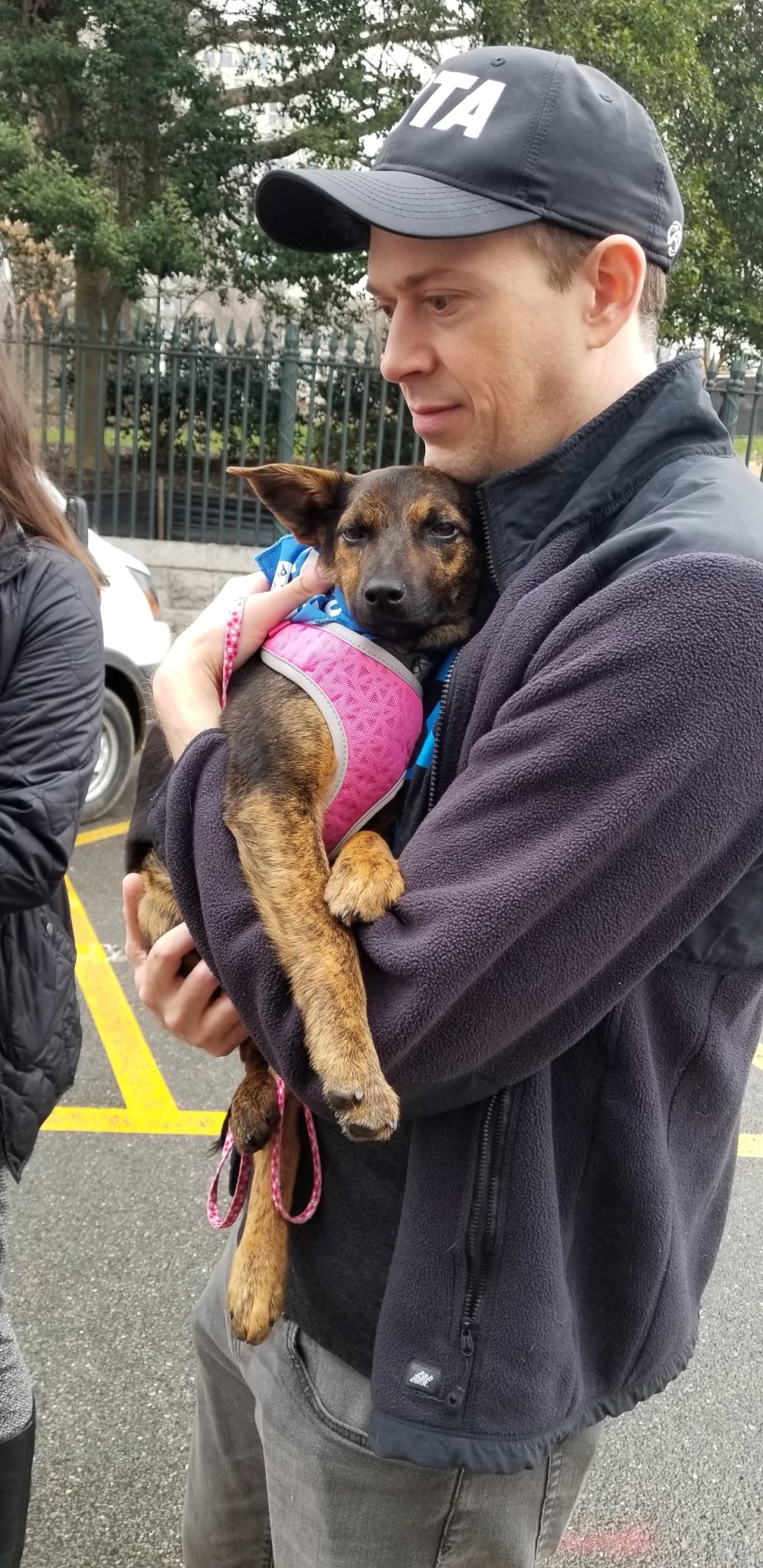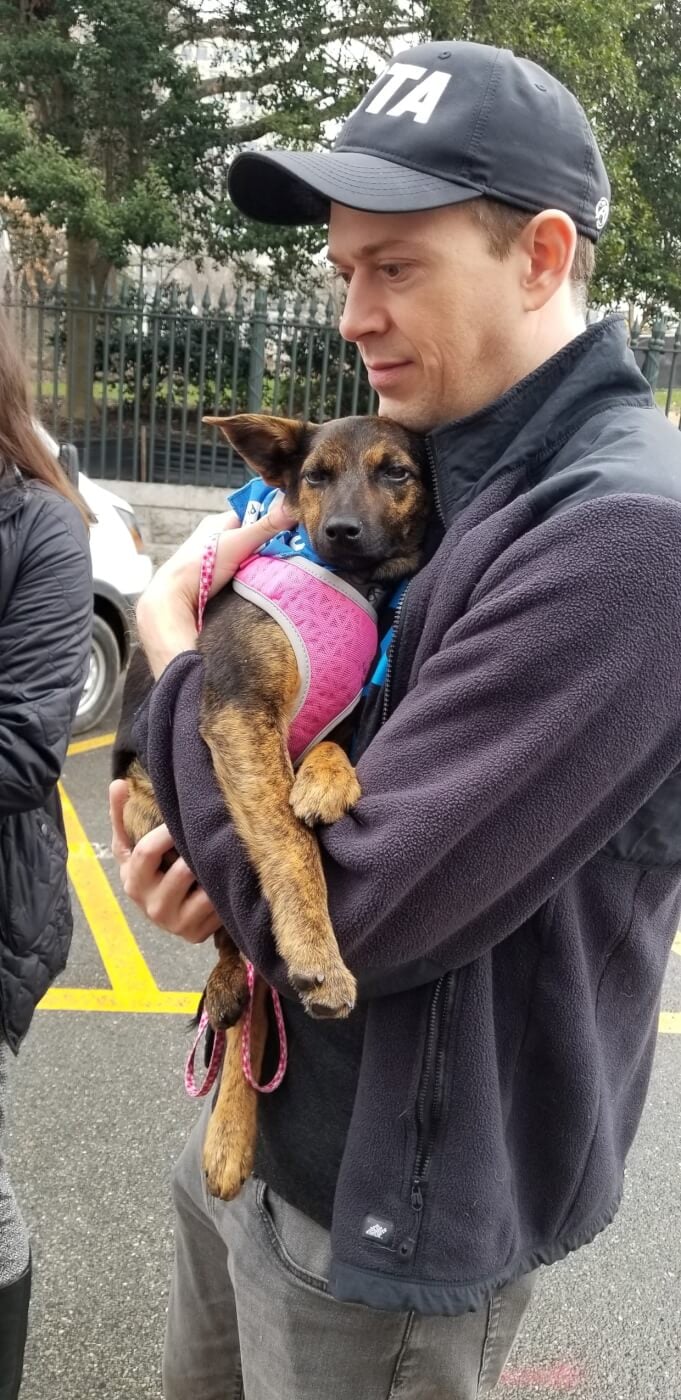 While Georgina loves to run and play in the backyard with her canine foster siblings, she always keeps one eye on the humans, peering through the back door to make sure they're waiting to welcome her back in. Whether her people are sitting on the couch or walking from one room to another, Georgina wants to be where they are.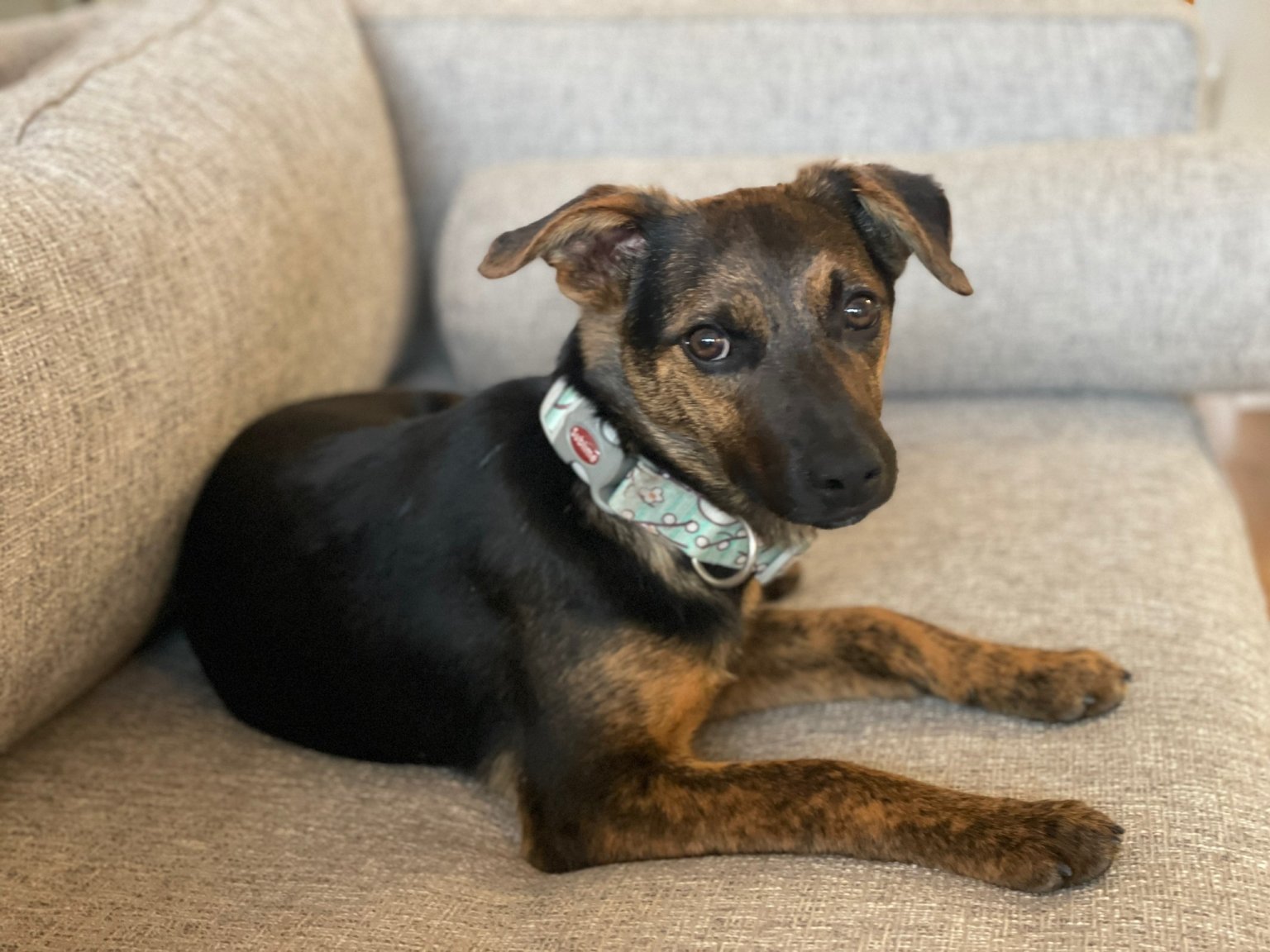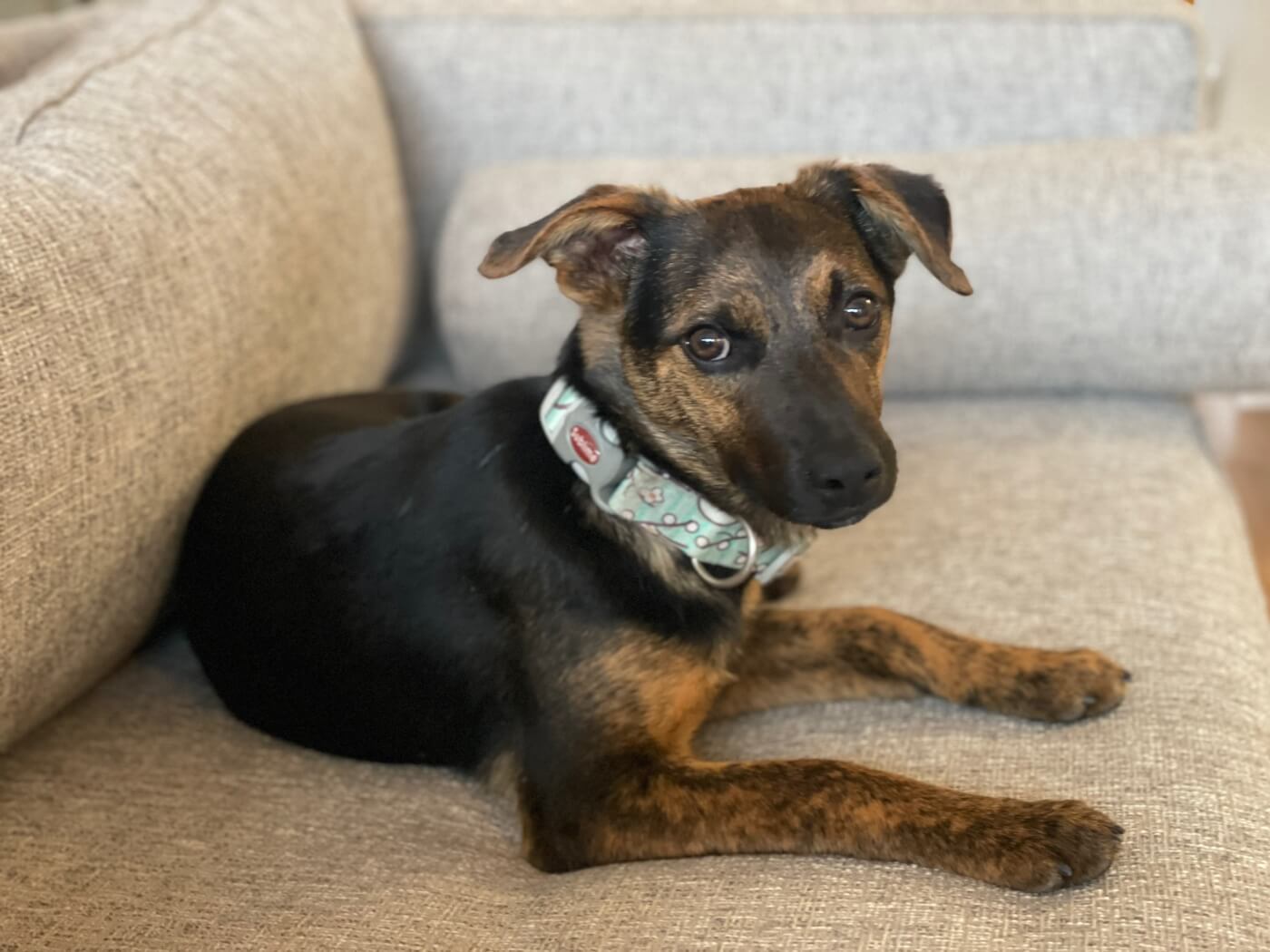 After spending some time socializing and learning basic puppy skills, Georgina is ready to find her permanent adoptive home. Her foster guardians confirm that she will make the ultimate "best friend forever," preferably for someone with an outdoorsy streak. She's just as comfortable hitting the trails as she is chasing a ball around the house—as long as she can be right at your side.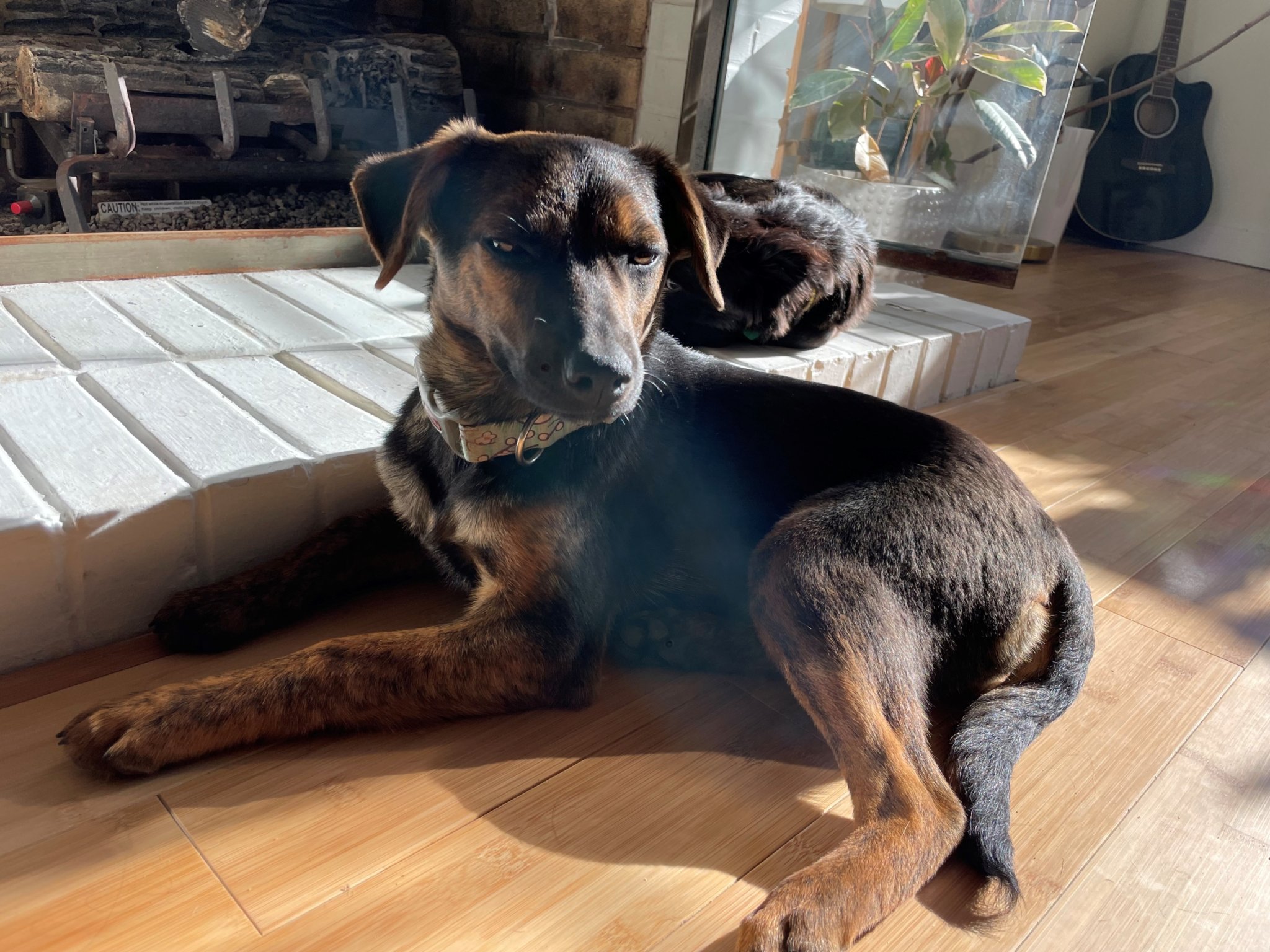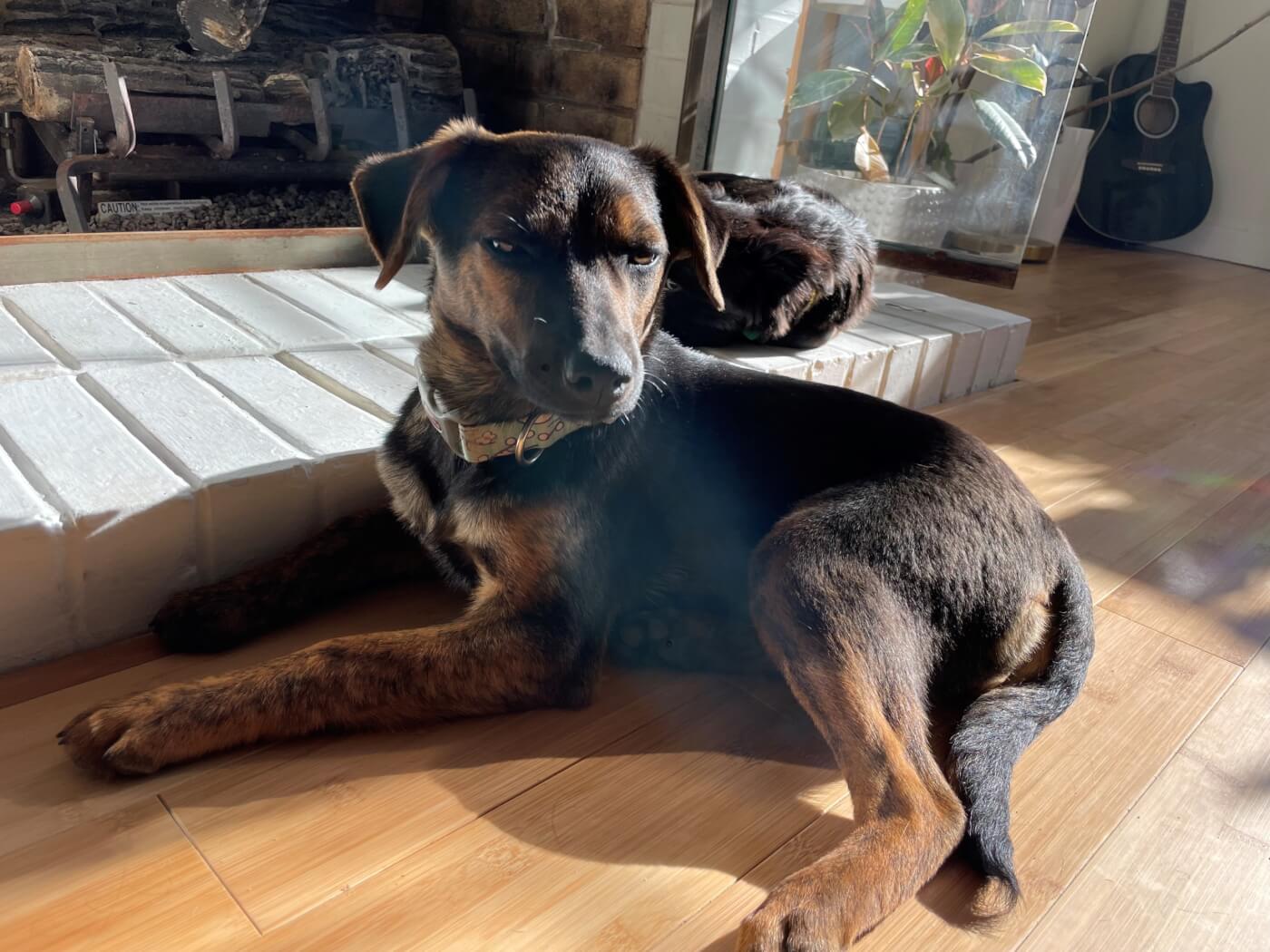 Can't wait to plan your next camping trip? She'll be there to make sure your sleeping bag's warm enough. Is hiking more your speed? She'll help you find all the best sticks. What about fishing? Make it trash fishing, and she'll be happy to tag along while you handle the beach cleanup.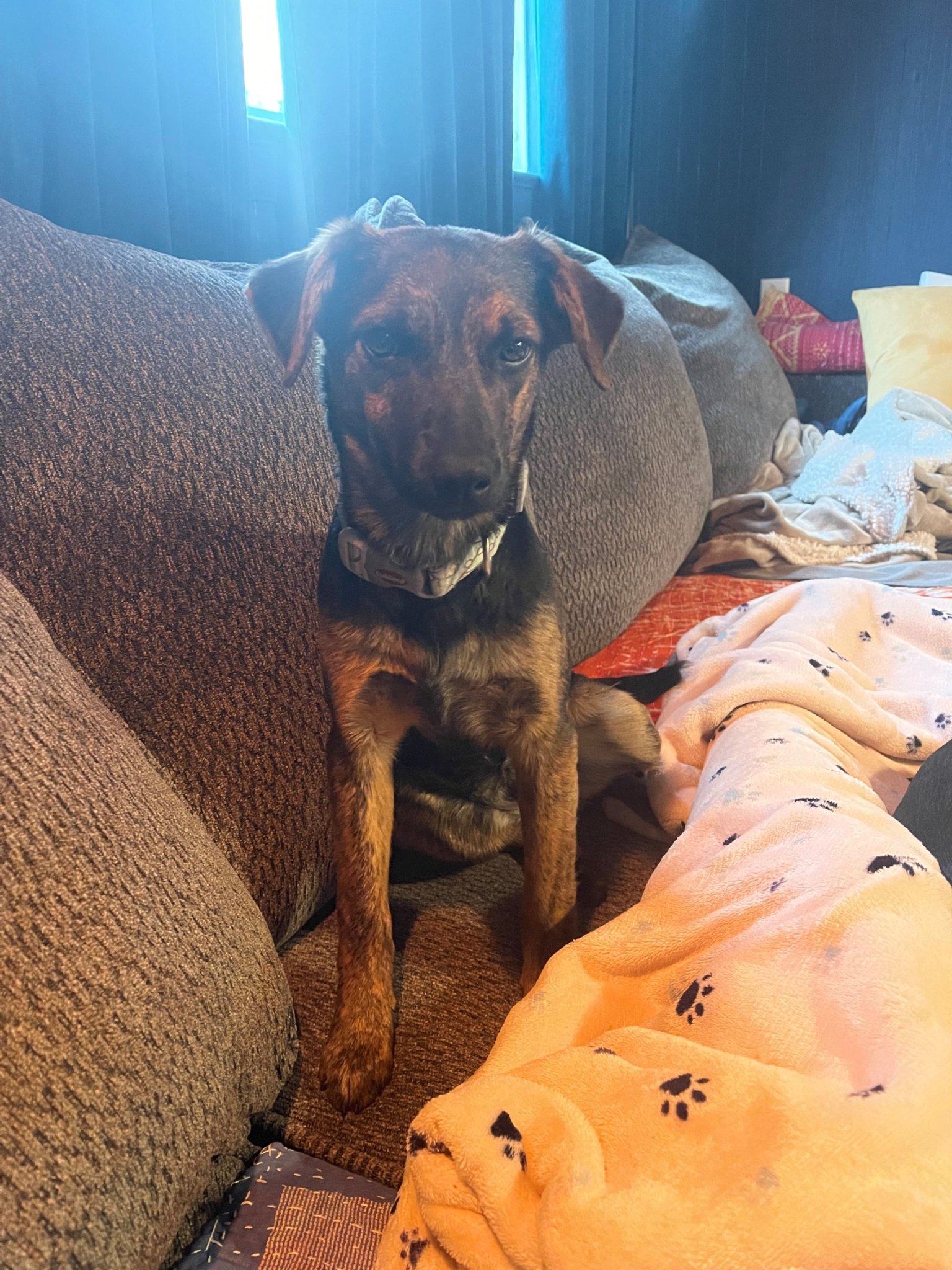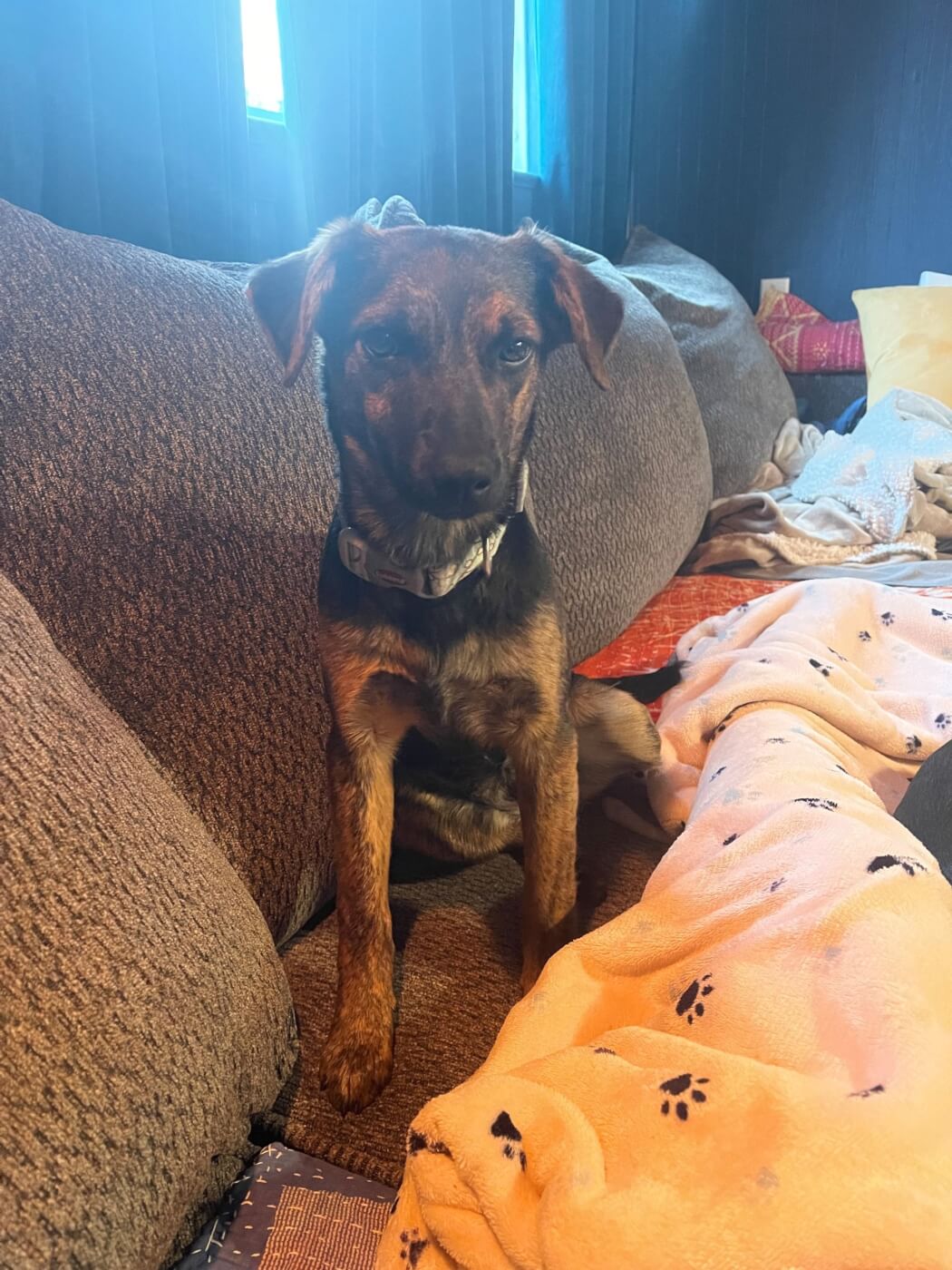 Georgina's dream home would include a work-from-home guardian (or two) who can spend the days snuggling with her, the evenings taking her on long walks, and the weekends including her in their latest outdoor adventures. Georgina has experience living with other young dogs, and while she has barked at and playfully tried to chase the cats in her foster home, she may do well if carefully introduced to a patient feline sibling.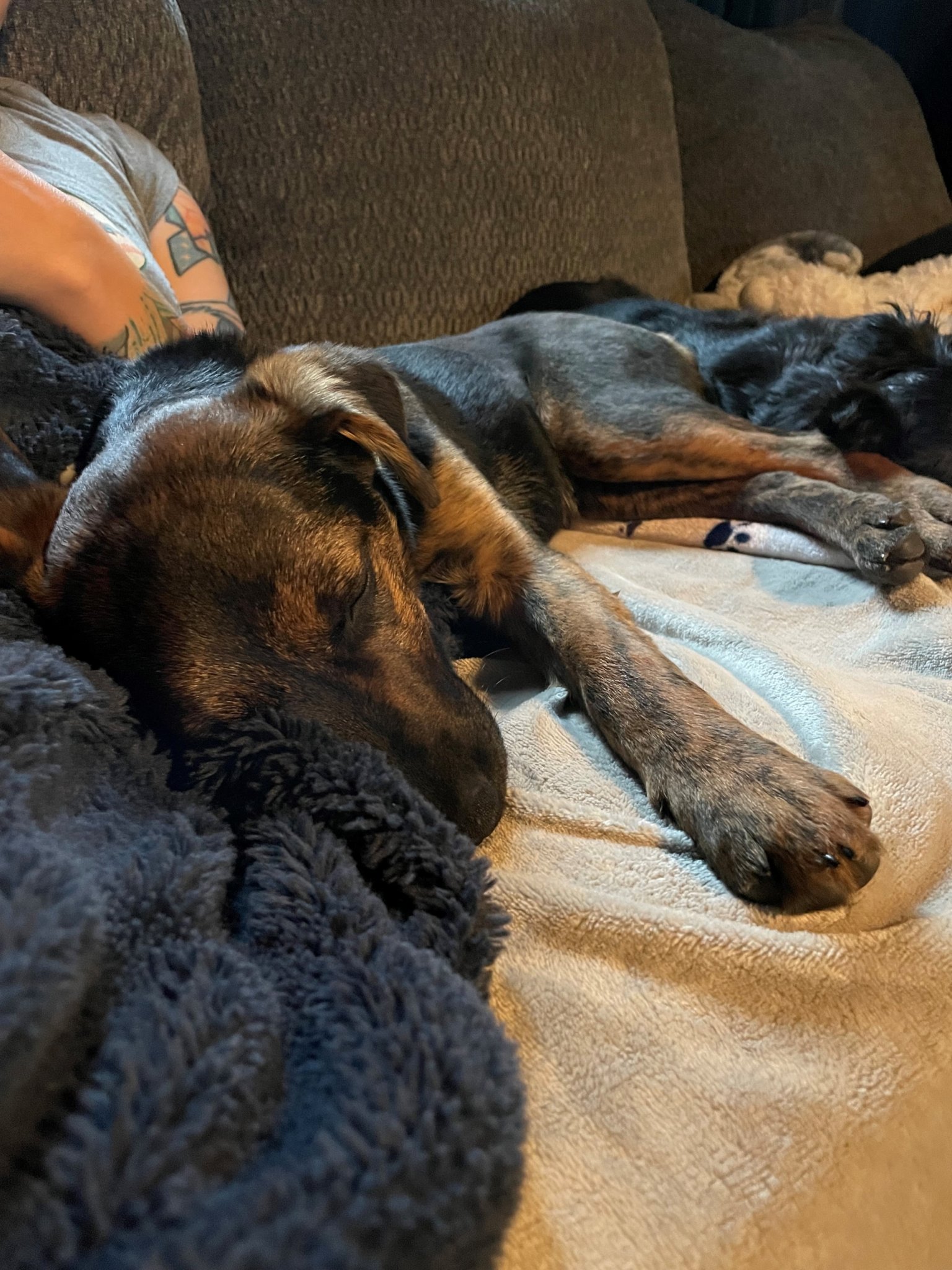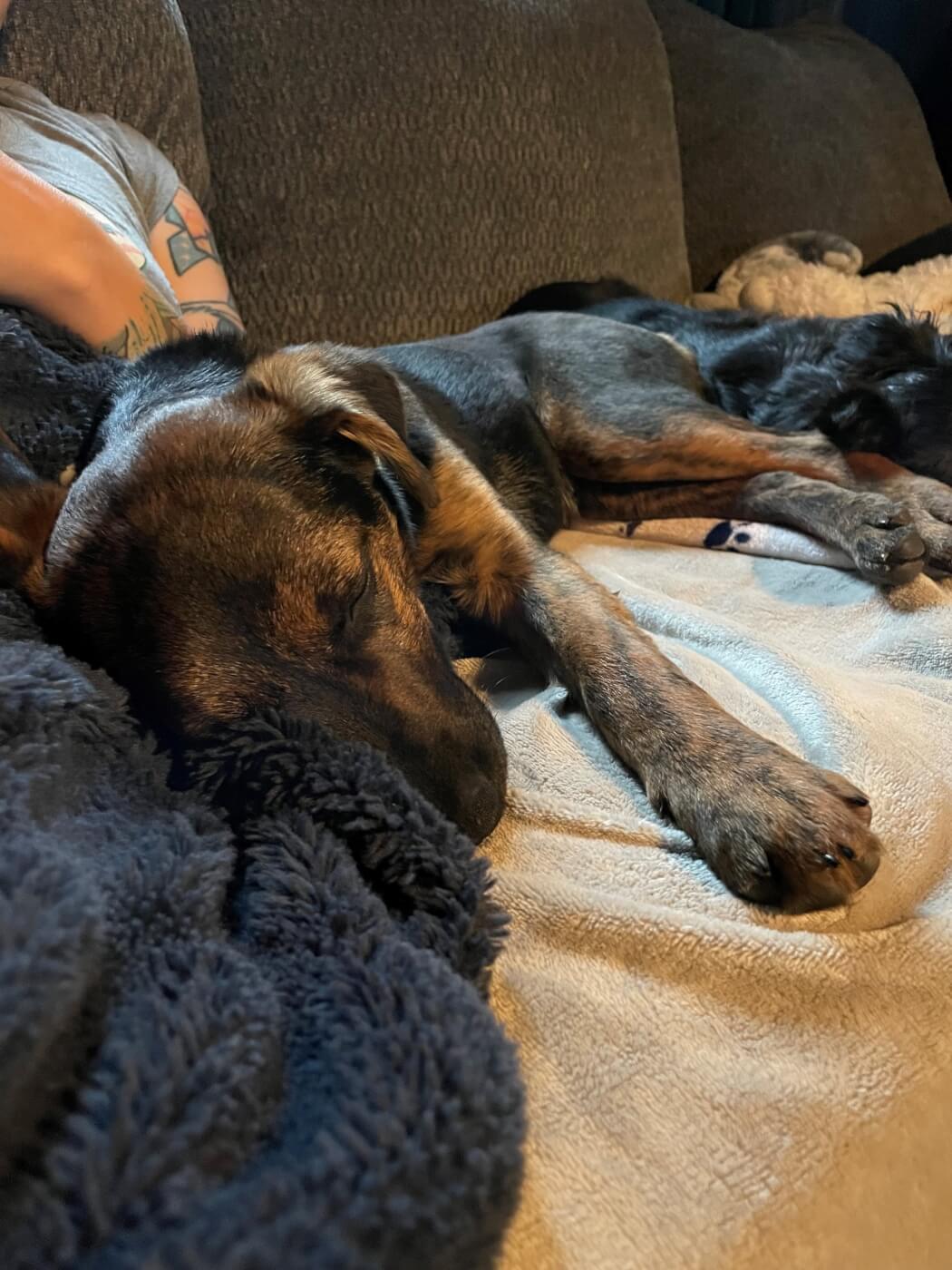 Does Georgina sound like the "ride or die" bestie you've been seeking to join your excellent adventures? E-mail [email protected] to learn more!