A round of applause, please. A new AP-Petside poll reveals that more than half of companion-animal guardians adopted their animals, with one-third of people taking in strays off the streets and another third adopting animals from shelters, rather than buying them from breeders or pet stores, which contribute to the animal homelessness crisis.
Looks like the word has gotten out about the irresistible allure of saving a life, thanks in part to the help of stars like Twilight cutie Booboo Stewart, who stars in a new ad for PETA with his rescued dog, Pookie.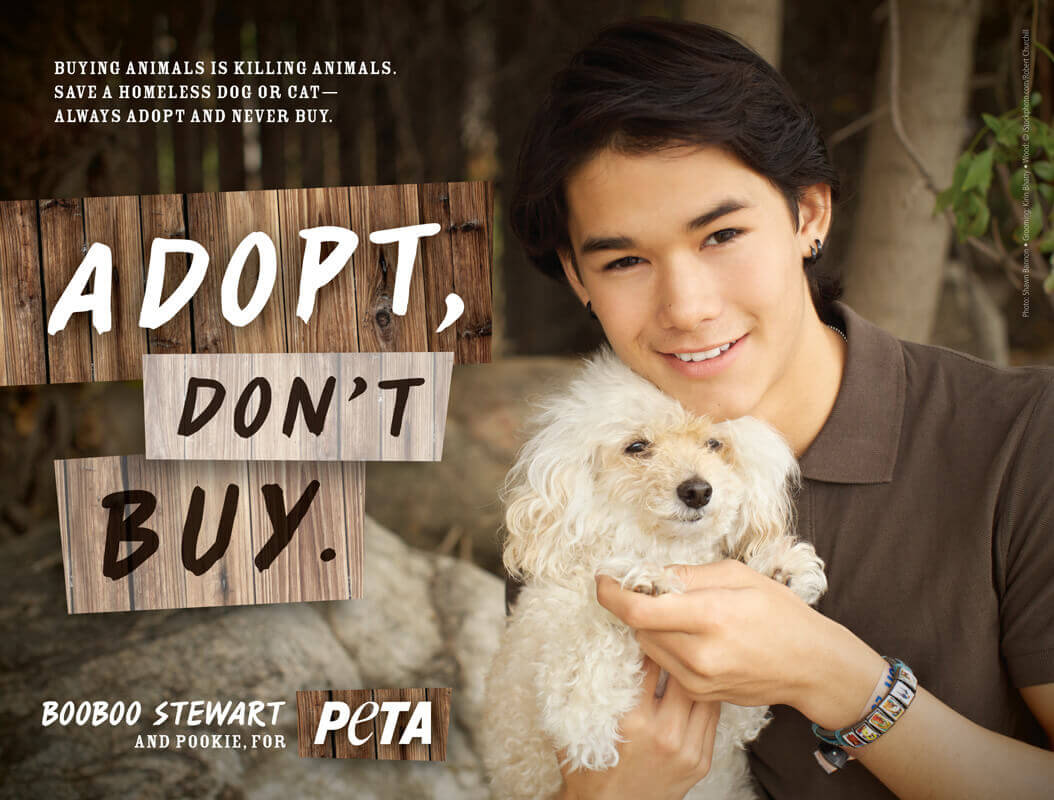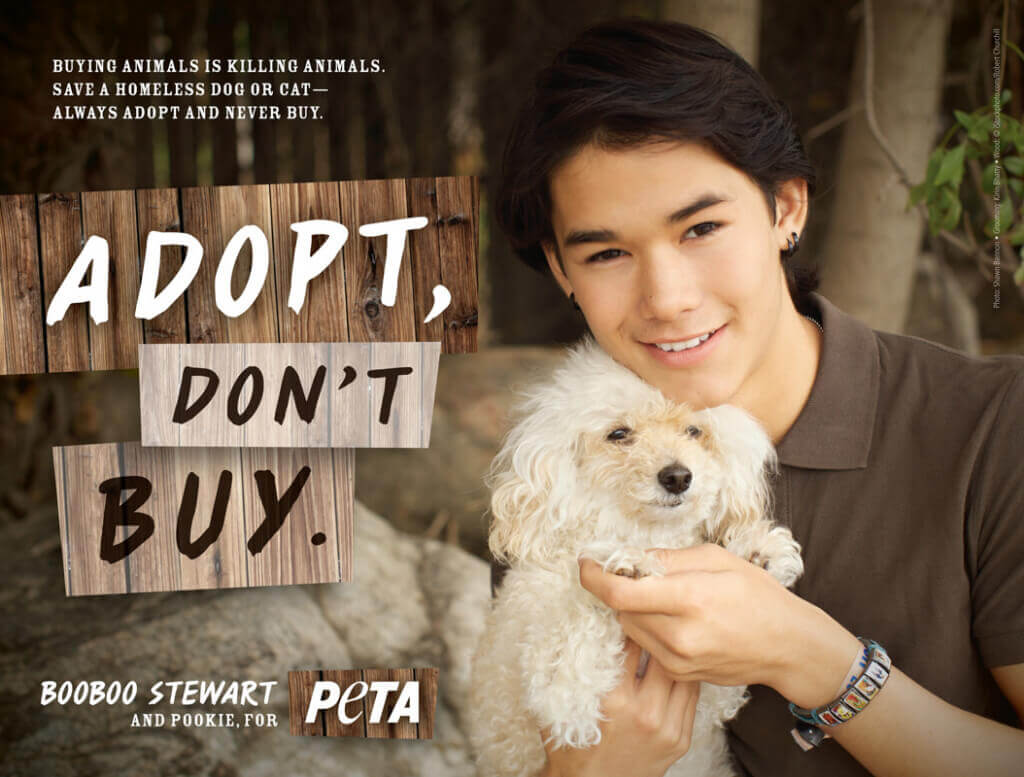 Photo: Shawn Bannon • Grooming: Kirin Bhatty • Wood: © iStockphoto.com/Robert Churchill
As Seth Clearwater, Stewart made audiences cheer when he saved Edward and Bella by taking out vampire baddie Riley Biers, but now people will be cheering about the lives he's saving off-screen.
Whether you're Team Edward or Team Jacob, you can help animals by taking PETA's pledge to end animal homelessness today.