PETA's straw-delivery volunteers have struck gold again. Meet Alfalfa, so named for the Little Rascals–esque tuft of hair on top of his head: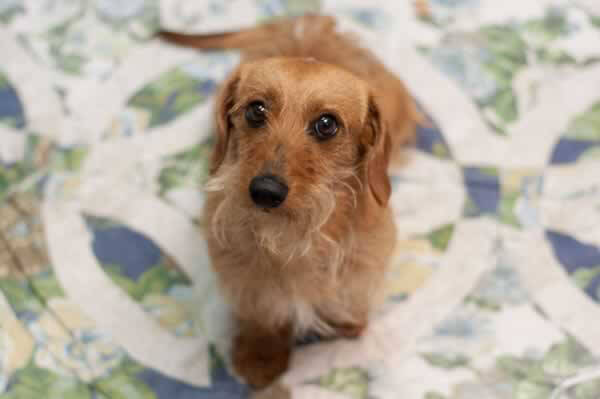 PETA volunteers discovered Alfalfa during one of their weekend straw-delivery runs. The exuberant young dachshund/terrier mix was confined alone to a tiny, muddy pen. His only "shelter" was a small plastic carrier that didn't even keep out the rain (or the cold or wind) because of the holes in the sides.
Alfalfa's owners informed our volunteers that the little dog was confined to the pen 24 hours a day because their landlord would not allow him in the house. They were visibly distraught over Alfalfa's plight and jumped at the chance to find him a new home where he would be able to live indoors and be treated like a member of the family.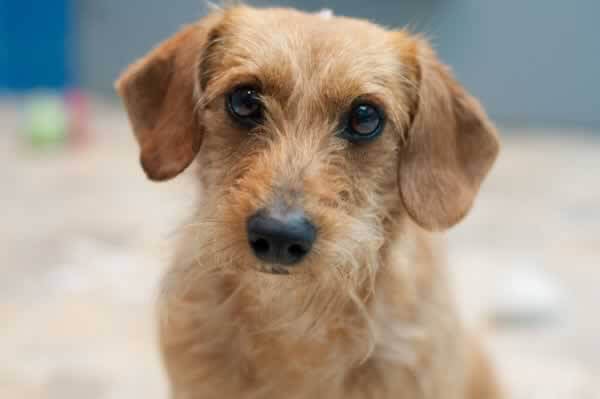 That's where you come in. Alfalfa is currently recovering from neuter surgery at our animal shelter in Norfolk, Virginia, but he's more than ready to embark on the next chapter of his life. In addition to his stunning good looks, Alfalfa has a winning disposition that could best be described as "spunky"—this little guy hasn't let his past hardships dampen his enthusiasm or optimism. He has quickly developed an affinity for tossing around squeaky toys and ingratiating himself to any and all visitors, staring deeply into their eyes, as if willing them to take him home.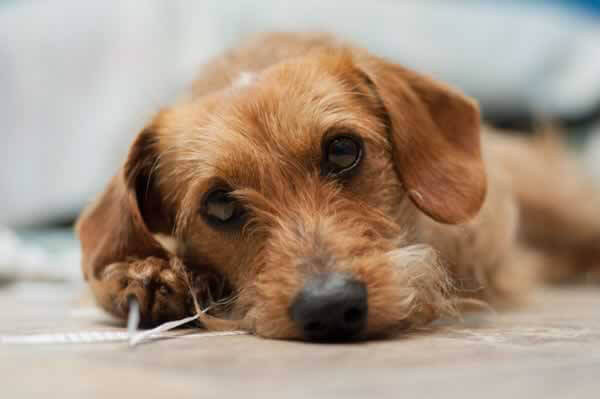 Are you suffering from an Alfalfa deficiency? E-mail [email protected] if you live anywhere on the East Coast to learn more about increasing your daily intake of face licks and tail wags.