Animals are suffering and dying in painful—and completely preventable—ways, such as freezing to death, being accidentally injected with bird flu, and getting stuck in floor drains: It's business as usual at the Centers for Disease Control and Prevention (CDC) laboratories.
It hasn't even been a year since PETA last exposed horrific abuse and neglect at the CDC laboratories in Atlanta, Georgia, including that monkeys sustained third-degree burns when they were left under scalding-hot heat lamps and heating pads for hours.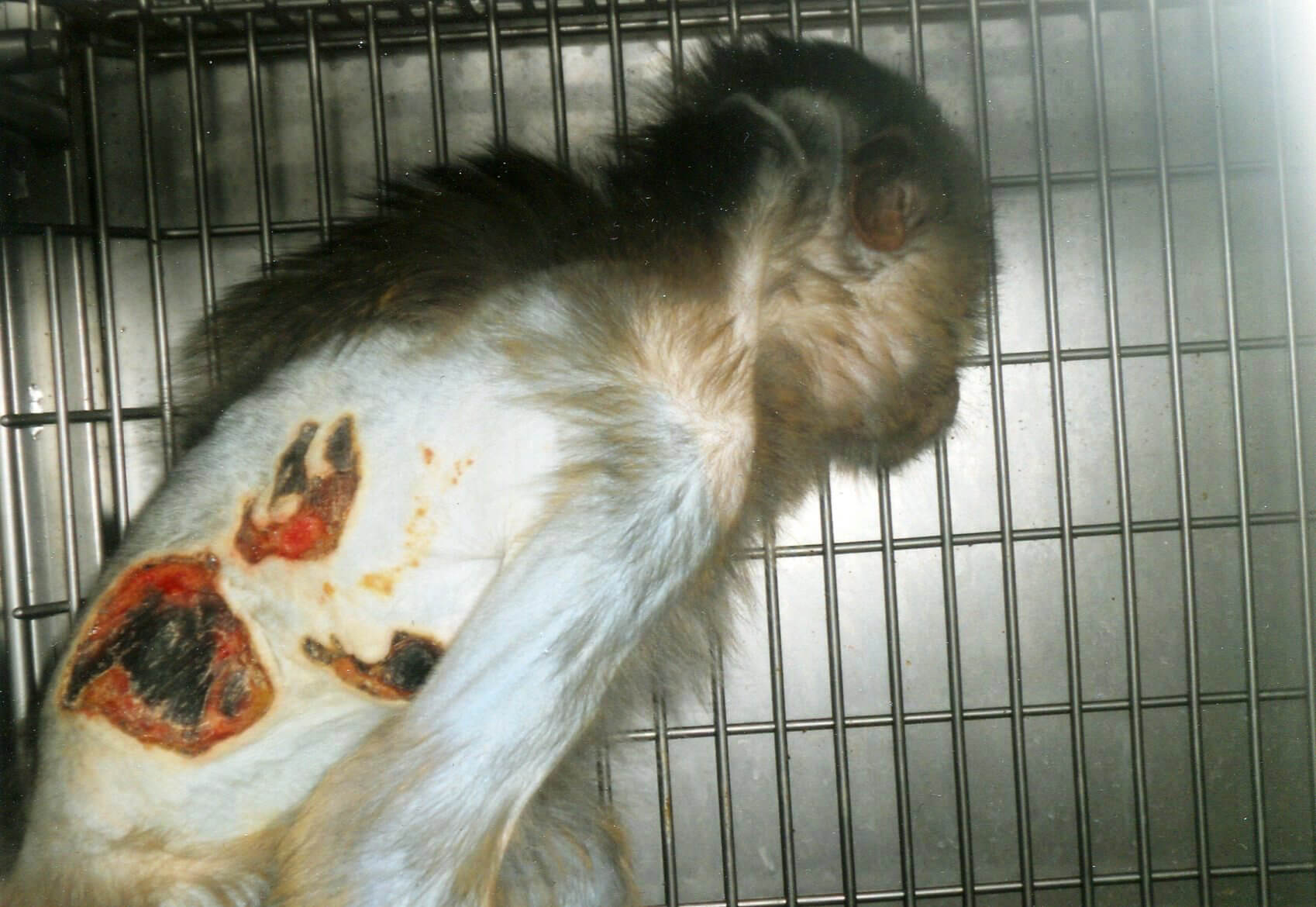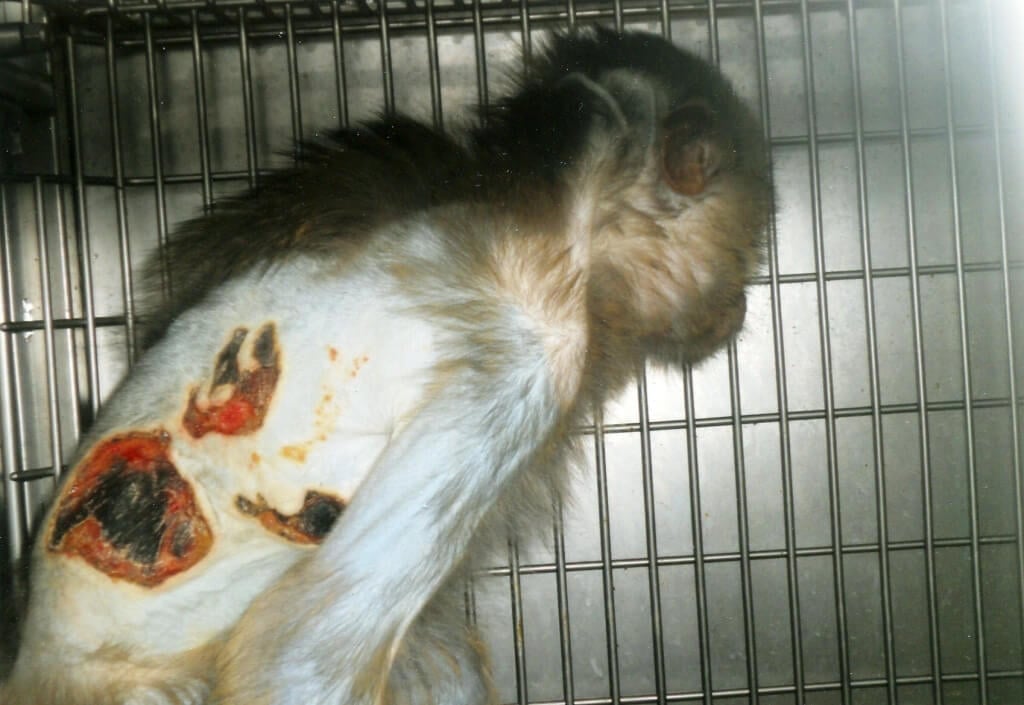 Yet through a public records request, PETA has obtained documentation of 13 federal animal welfare violations over a 12-month period, including glaring incompetence and gross mistreatment that led to torturous deaths for animals. These deaths included:
Fifteen mice died or had to be euthanized after they were placed in cages that were still hot from high-temperature sterilization equipment; the mice reportedly showed "increased salivation" and "signs of distress due to hyperthermia."
A calf died of hypothermia in a barn that was known to have a malfunctioning heater.
A pigtail macaque monkey was either inadvertently inoculated with simian-human immunodeficiency virus or acquired the infection from a positive animal. It is not known which.
On two separate occasions, prairie dogs died after becoming stuck in an unsecured floor drain.
Five mice died painfully of asphyxiation after the ventilation pump to their experimental chamber was turned off.
Two ferrets and 40 mice were inoculated with an H9N2 virus, which was later confirmed to be contaminated with the highly contagious H5N1 bird flu virus. The animals were all euthanized.
During a viral study using embryonated eggs, 17 eggs were inadvertently allowed to hatch; all of the chicks were euthanized.
The CDC's requested budget for fiscal year 2014 exceeded $6.6 billion, with more than $500 million earmarked for "monitoring health and ensuring laboratory excellence." But the CDC's own laboratories are rife with inexcusable problems. PETA is demanding that the Department of Health and Human Services inspector general investigate and implement stringent reforms to address the ongoing deficiencies at the CDC.