A new study about hormone replacement therapy—the largest study ever conducted—has concluded that a combined progestogen (synthetic progesterone) and estrogen pill tripled a woman's risk of breast cancer.
The Institute of Cancer Research and Breast Cancer Now studied 100,000 women for 40 years and concluded that those who took a combined estrogen and progestogen pill, such as Prempro, were three times as likely to develop breast cancer.
We already knew that Prempro and its sister drug, Premarin, were scary stuff. Researchers have linked Premarin use to an increased risk of dementia, stroke, and heart attack, which is why many women and physicians have shunned both drugs. And not only are Premarin and Prempro dangerous for women, they're deadly for horses.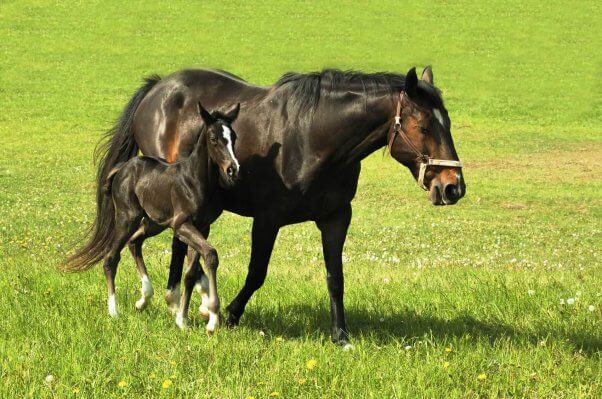 © iStock.com/natahins
Both drugs are made from the urine of pregnant horses. The mares on these urine-collection farms are repeatedly impregnated and kept confined to stalls so small that they can't turn around or take more than a single step in any direction. They are forced to wear rubber urine-collection bags at all times, which causes chafing and lesions, and they're denied sufficient drinking water so that their urine will yield more concentrated estrogen.
Some of the thousands of foals born on these farms each year are used to replace their exhausted mothers. Some are offered for adoption. But the remaining foals—along with worn-out mares—are sold at auction, where most are purchased by buyers for slaughterhouses.
What You Can Do
Women don't have to choose between forgoing hormone replacement therapy and hurting horses and themselves. Many are choosing humane alternatives to Premarin, such as natural progesterone and hormone replacement tablets made from plant-derived phytoestrogens. Discuss your concerns as well as your options with your healthcare provider.