U.K.-based Oscar-winning costume designer Jenny Beavan, who took home the prestigious award for Best Costume Design for Mad Max: Fury Road, sported a PETA 'Fake Not Leather' Pin on stage during her acceptance speech. We were so proud of Jenny's honor, and so excited to see her sharing an animal-friendly message on her vegan leather jacket! (Get your pin here!)
In her acceptance speech, Jenny's words—about real-life concerns for the apocalyptic Mad Max—are in line with her PETA pin. "[I]t could be horribly prophetic, Mad Max, if we're not kinder to each other, and if we don't stop polluting our atmosphere, so … it could happen," she said. The terrible environmental effects of leather production are indeed very real.
Our #FakeNotLeather pin looks great on Best Costume Design winner Jenny Beaven ❤️ #Oscars pic.twitter.com/pZYyP7kUQb

— PETA (@peta) February 29, 2016
Earlier this week, Jenny stopped by Los Angeles with her daughter, Caitlin, and PETA was honored to host them at our Los Angeles office. They stopped by not only to say hello to PETA's L.A.-based staff but also to see the impressive work of Jenny's sister Hilly Beavan, designer of PETA's Bob Barker Building!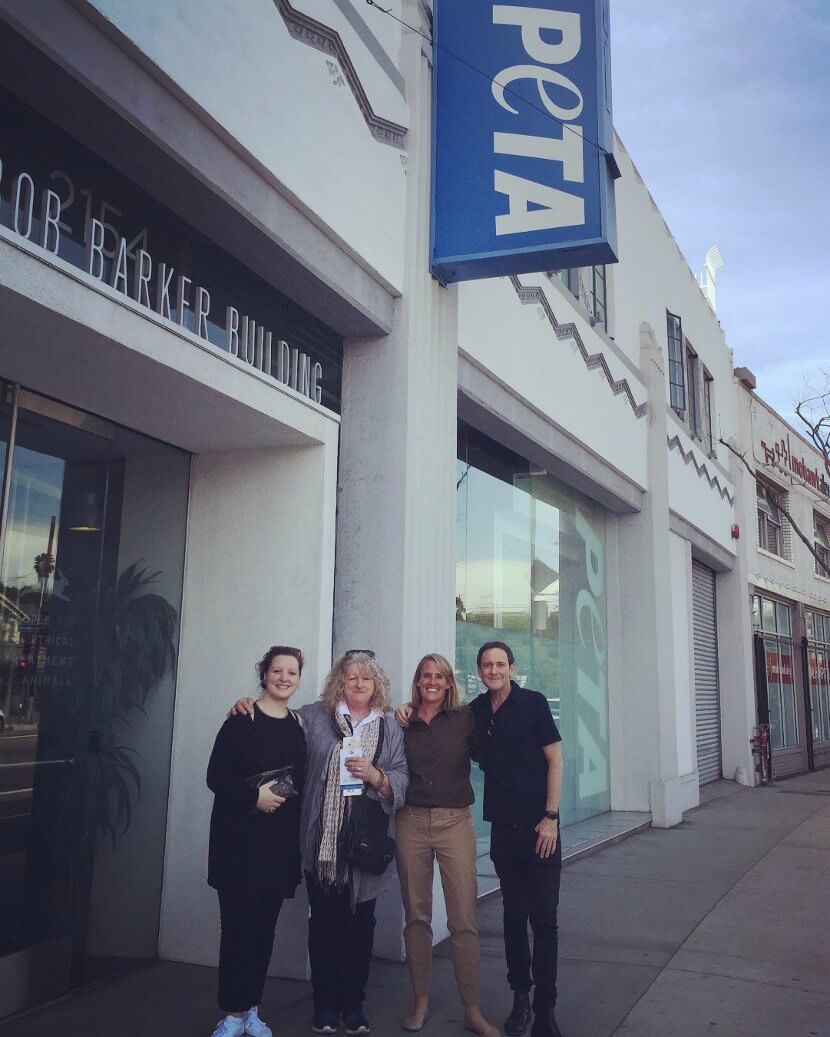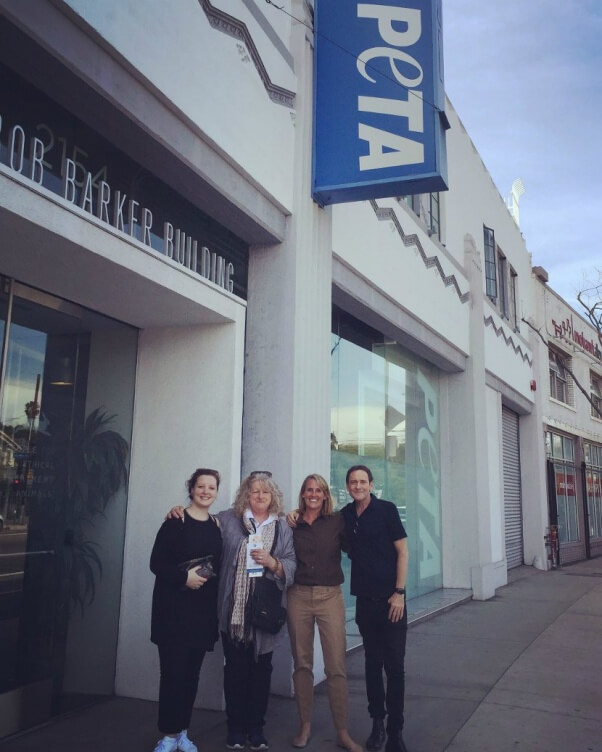 Take a tour of the Bob Barker Building for yourself with our friend Ella:
Congratulations, Jenny!