And here's our favorite caption for this weeks' "10% Wool" comic contest! We're in the process of contacting the winner, so be sure to check your inbox!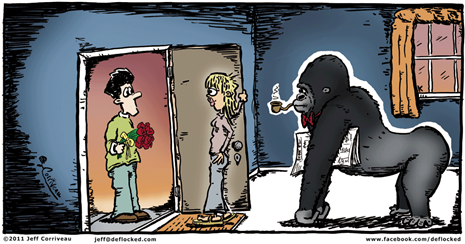 "When you said your father was old fashioned
you weren't kidding"
Don't forget to check out past 10% Wool comic strips and get more information on the series and the writer here, and learn how to get Jeff's other comic, DeFlocked, into your local paper here.