And, this week's 10% Wool "Tag and Release" winner is … Stephanie! Congratulations.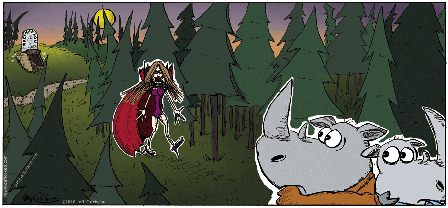 "Daddy, I thought the nasty woman who rubs rhino-horn cream into her face to make her stay young was only a legend?" "No, son, and by the looks of things, she's run out!"
Don't forget to check out the archive of past 10% Wool comic strips here. Get more information on the series and the writer here, and learn how to get Jeff's other comic, DeFlocked, into your local paper here.