Alaska's dangerous Iditarod dog race is set to begin on March 5. During it, dogs will be forced to run about 1,000 miles from Anchorage to Nome in less than two weeks.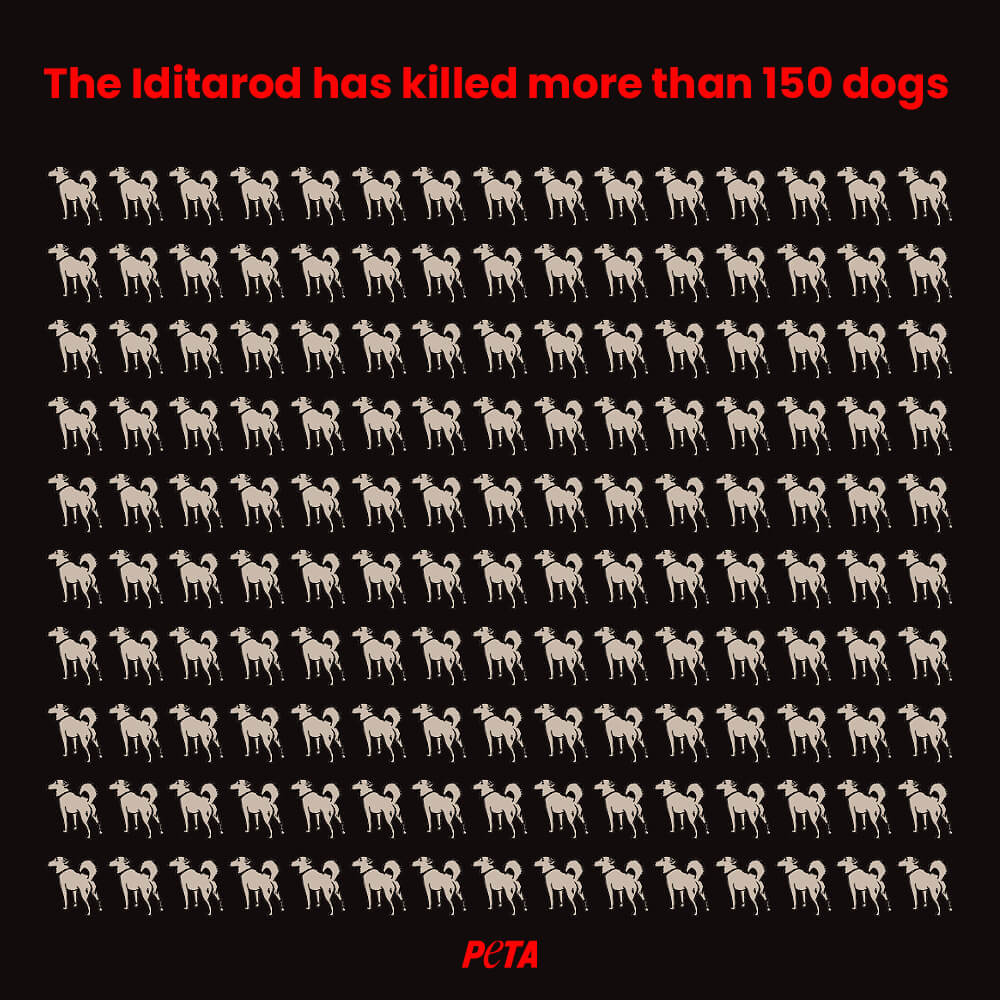 In addition to holding in-person protests, PETA exposed abundant abuse during last year's race:
Nearly 200 dogs were pulled off the trail during the race because of exhaustion, illness, injury, or other causes.
Musher Dallas Seavey finished first after four dogs he pushed beyond the breaking point had to be removed from the trail.
Musher Martin Buser apparently put an injured dog back in the harness and forced him or her to continue racing, despite video footage showing the dog limping.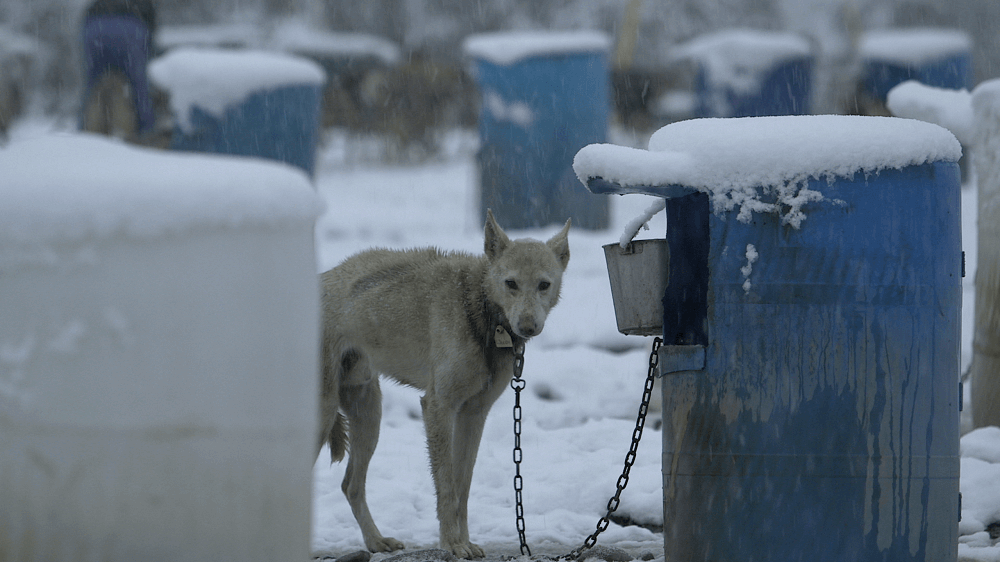 © CCI Entertainment
This pointless, cruel race is a matter of life and death for dogs. Please take action now to urge companies to drop their Iditarod sponsorships.
Please do the following:
Post a comment on the Facebook page for Millennium Hotels and Resorts—whose Lakefront Anchorage hotel is still supporting the death race—and tell it to cut ties now.
Post a comment on the Facebook page for Millennium Hotels and Resorts
Call Edward Rohling, senior vice president of Millennium Hotels and Resorts North America, at 212-789-7586 and politely urge him to stop sponsoring the Iditarod. If you reach his voicemail, please leave a message. Note: The voicemail recording may list a different phone number, but be assured that you are calling the correct line.
Call Millennium Hotels and Resorts
Tweet at Liberty Media CEO Greg Maffei and urge him to stop promoting cruelty to dogs by sponsoring the Iditarod.
Comment on Iditarod's Facebook page
On its Instagram account, tell telecommunications provider GCI to stop sponsoring the death race.
Please let us know about your call below.
By submitting this form to PETA, you are not taking action or contacting the company. This is a feedback form to help us improve the call-in experience.

By submitting this form, you are agreeing to our collection, storage, use, and disclosure of your personal info in accordance with our privacy policy as well as to receiving e-mails from us.