Alaska's dangerous Iditarod dog-sled race begins on the first Saturday in March each year. During the event, dogs are forced to run about 1,000 miles from Anchorage to Nome in less than two weeks.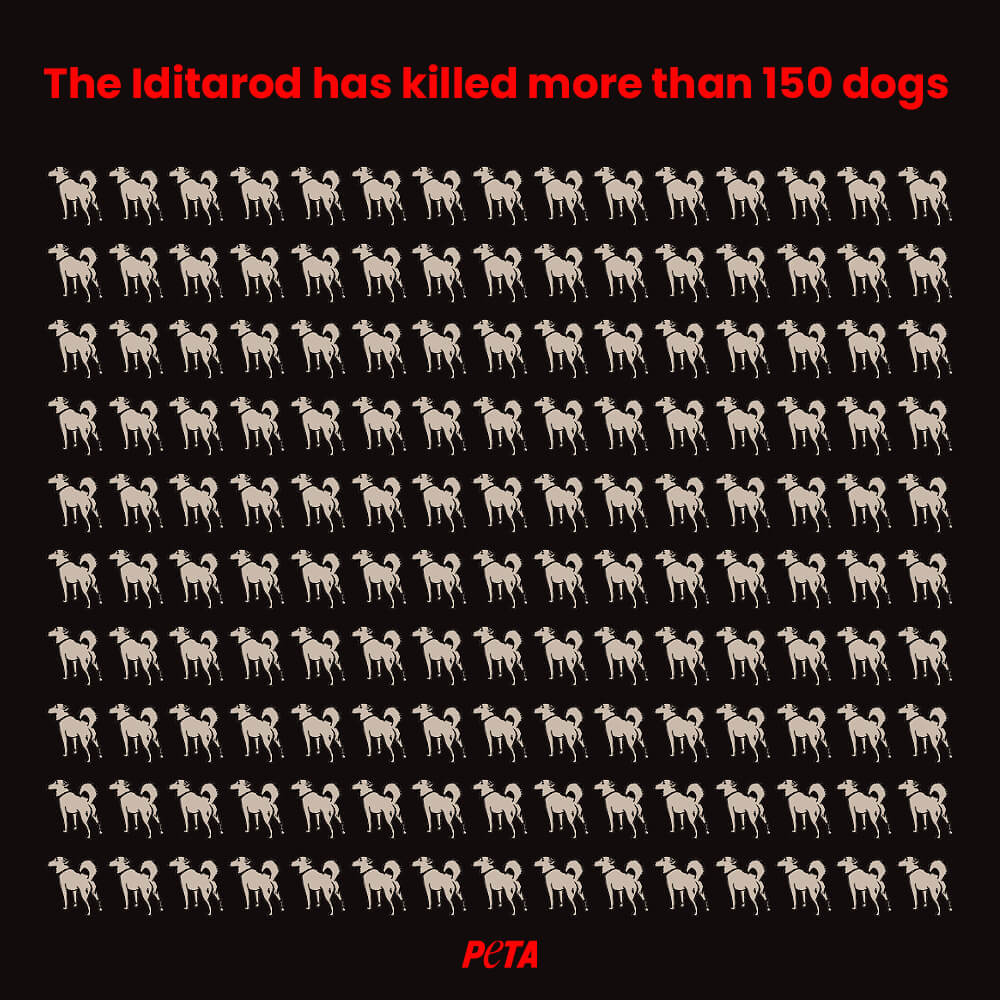 In addition to holding in-person protests, PETA exposed abundant abuse during the 2023 race:
Approximately 175 dogs were pulled off the trail due to exhaustion, illness, injury, or other causes, forcing the remaining ones to work even harder.
Iditarod winner Ryan Redington attracted nationwide controversy when he was caught on video picking up, yanking, and dragging visibly exhausted dogs into a race checkpoint.
Rookie musher Eddie Burke Jr. fell asleep and lost his entire dog team. The dogs ran to the next checkpoint by themselves, but they could easily have become lost or injured.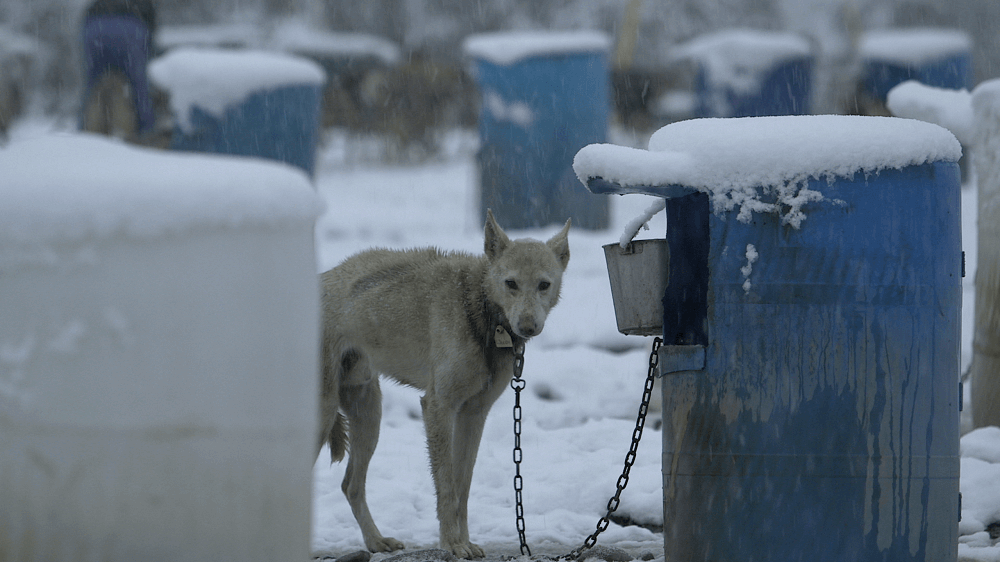 © CCI Entertainment
This pointless, cruel race is a matter of life and death for dogs. Take action now by urging companies to drop their Iditarod sponsorships.
Please do the following:
Contact Blood Bank of Alaska and politely urge it to stop sponsoring this arctic nightmare for dogs. Please call its CEO, Robert Scanlon, at 907-222-5602 and leave a message.
Comment on a post on Formula 1's Facebook page. Ask the racing entity to part ways with dog abuse by ensuring that its owner, Liberty Media, drops its sponsorship of the Iditarod.
Comment on Formula 1's Facebook Page
Tweet at Liberty Media CEO Greg Maffei and urge him to stop promoting cruelty to dogs by sponsoring the Iditarod.
On its Instagram account, tell telecommunications provider GCI to stop sponsoring the death race.