Alaska's dangerous Iditarod dog race is set to begin on March 5. During it, dogs will be forced to run about 1,000 miles from Anchorage to Nome in less than two weeks.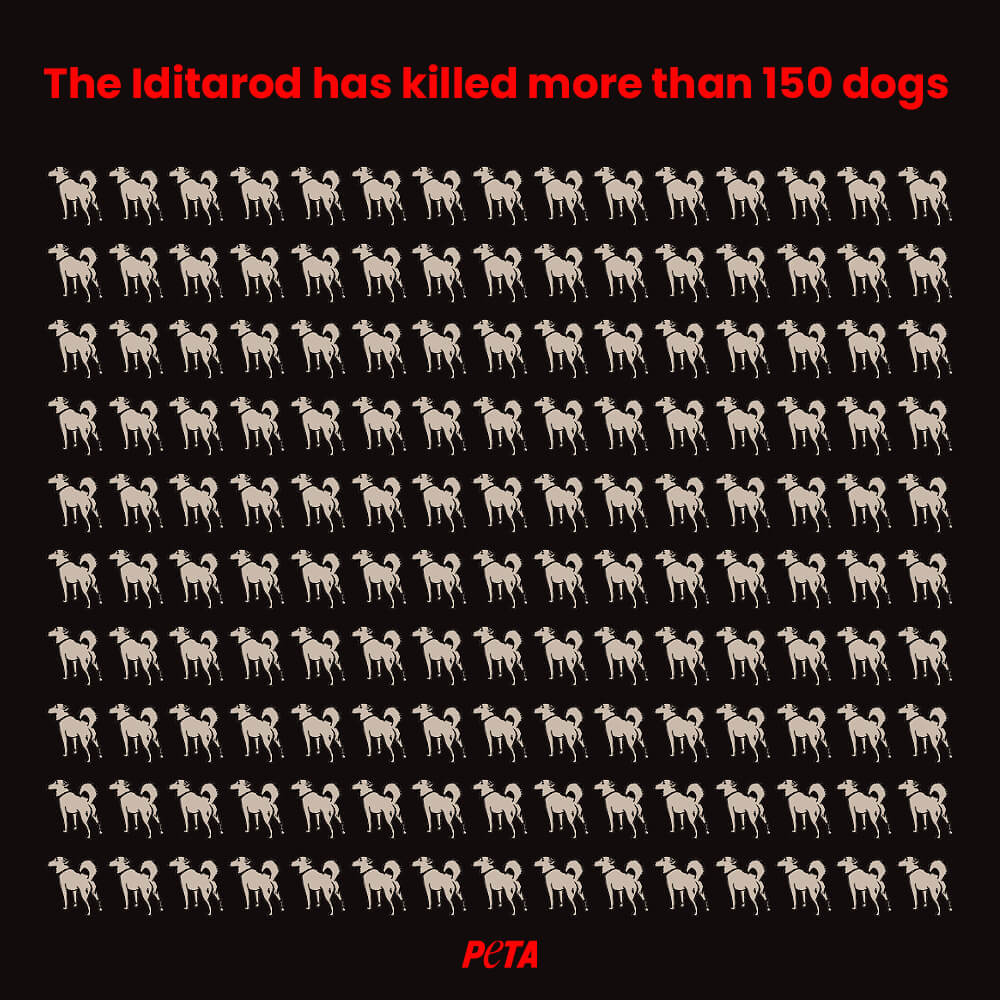 In addition to holding in-person protests, PETA exposed abundant abuse during last year's race:
Nearly 200 dogs were pulled off the trail during the race because of exhaustion, illness, injury, or other causes.
Musher Dallas Seavey finished first after four dogs he pushed beyond the breaking point had to be removed from the trail.
Musher Martin Buser apparently put an injured dog back in the harness and forced him or her to continue racing, despite video footage showing the dog limping.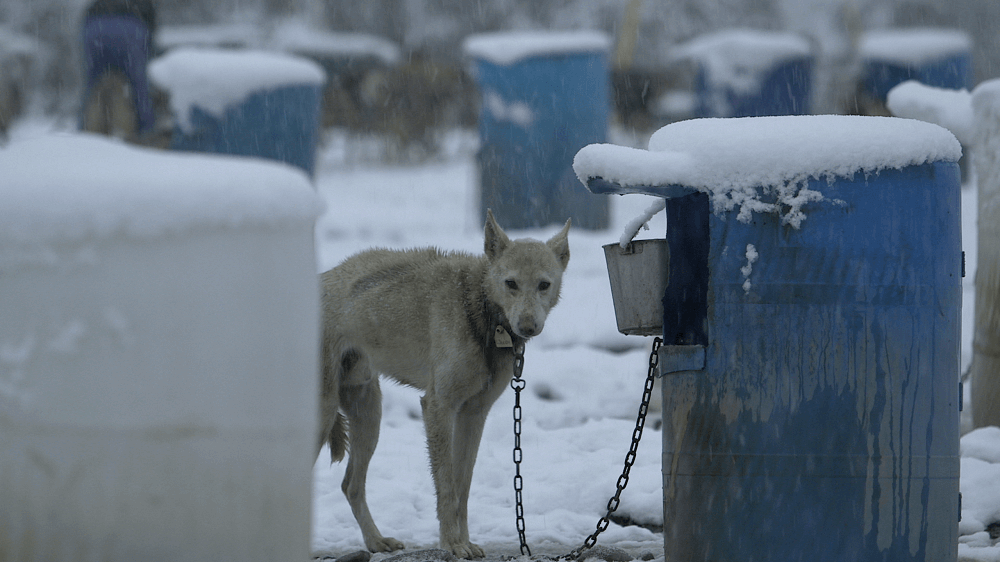 © CCI Entertainment
This pointless, cruel race is a matter of life and death for dogs. Please take action now to urge companies to drop their Iditarod sponsorships.
Please do the following:
Comment on GoPro's Instagram Account
Comment on American Pistachio Growers' Facebook Page
Comment on a post on the Atlanta Braves' Facebook page. Ask the team to part ways with dog abuse by ensuring that its owner, Liberty Media, drops its sponsorship of the Iditarod.
Comment on the Atlanta Braves' Facebook Page
Tweet at Liberty Media CEO Greg Maffei and urge him to stop promoting cruelty to dogs by sponsoring the Iditarod.
On its Instagram account, tell telecommunications provider GCI to stop sponsoring the death race.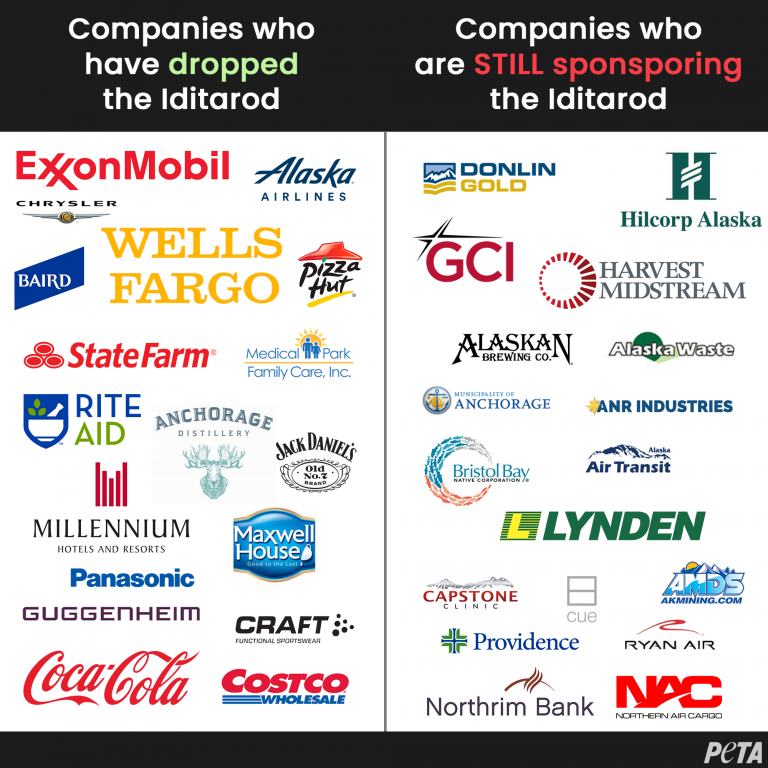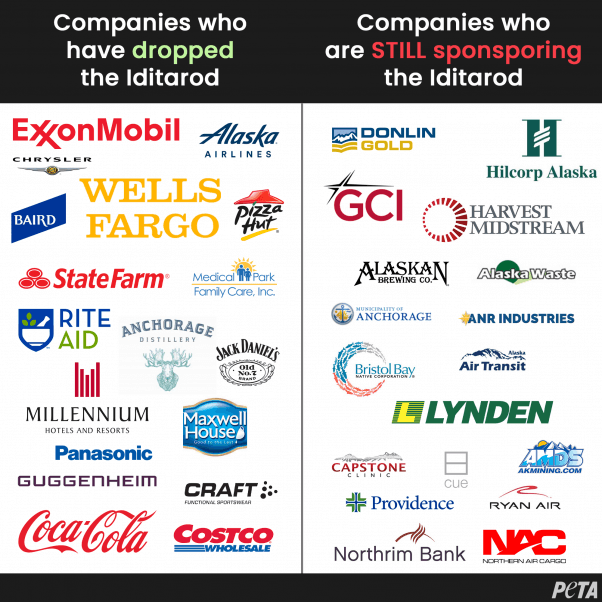 Do more:
Comment on Iditarod's Facebook page
Send a "musher gram"! Call the race information line at 907-443-MUSH between 10 a.m. and 2 a.m. ET. A handwritten note will be delivered to the musher of your choice. Ask this year's Iditarod "winner" (the top dog abuser), Brent Sass, to stop forcing dogs to race every year.