PETA Asia conducted its third investigation into Thailand's coconut industry, in which coconut milk, including the Chaokoh brand, is produced using forced monkey labor. Monkeys are captured as babies and confined to small cages with metal collars around their necks. Through intimidation and physical abuse, they're trained to spend long hours climbing trees and picking heavy coconuts. Whole Foods is contributing to this cruel exploitation, but you can help speak up for monkeys with this simple action.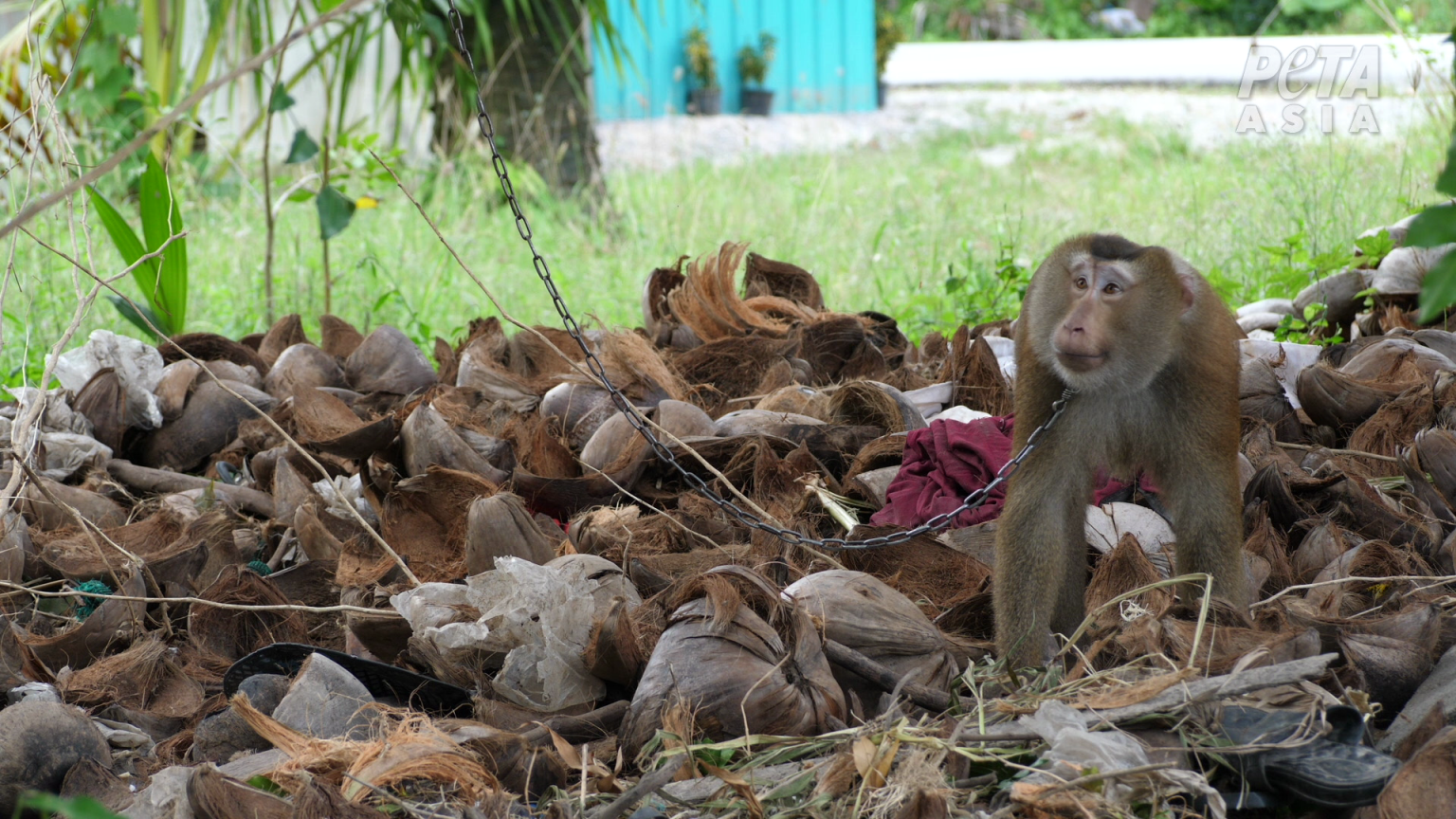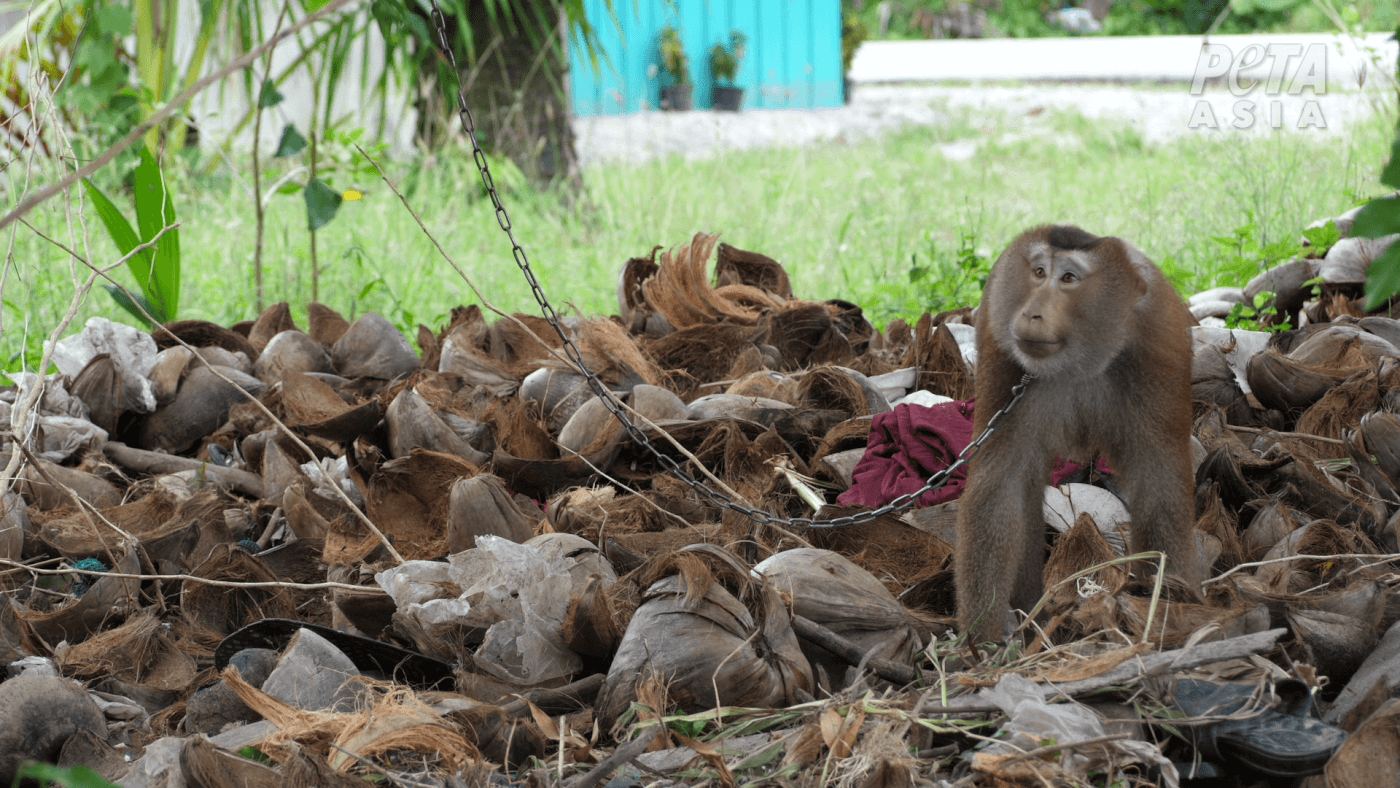 Urge Whole Foods to end its sale of coconut milk from Thailand with PETA's Thai coconut milk peel-off stickers. Use peel-off stickers to let others know that purchasing coconut milk products from Thailand supports forced monkey labor and to encourage them to leave these products on the store shelf. Then use Chaokoh coconut milk peel-off stickers in other stores besides Whole Foods—such as Woodman's Markets, Tony's Fresh Market, and 99 Ranch Market—where the brand is still sold, even though we alerted its management to the ugly origins of Chaokoh coconut milk.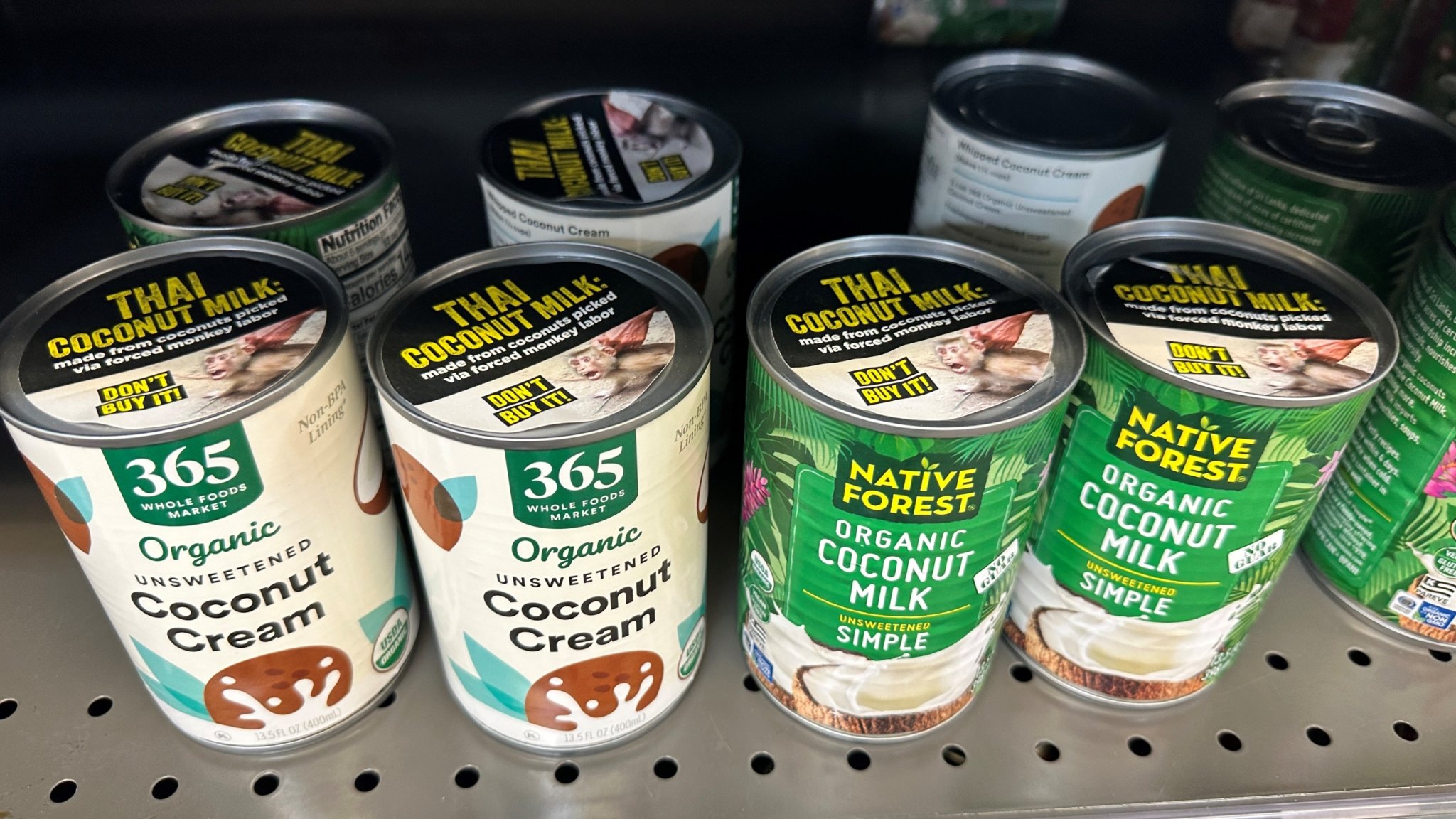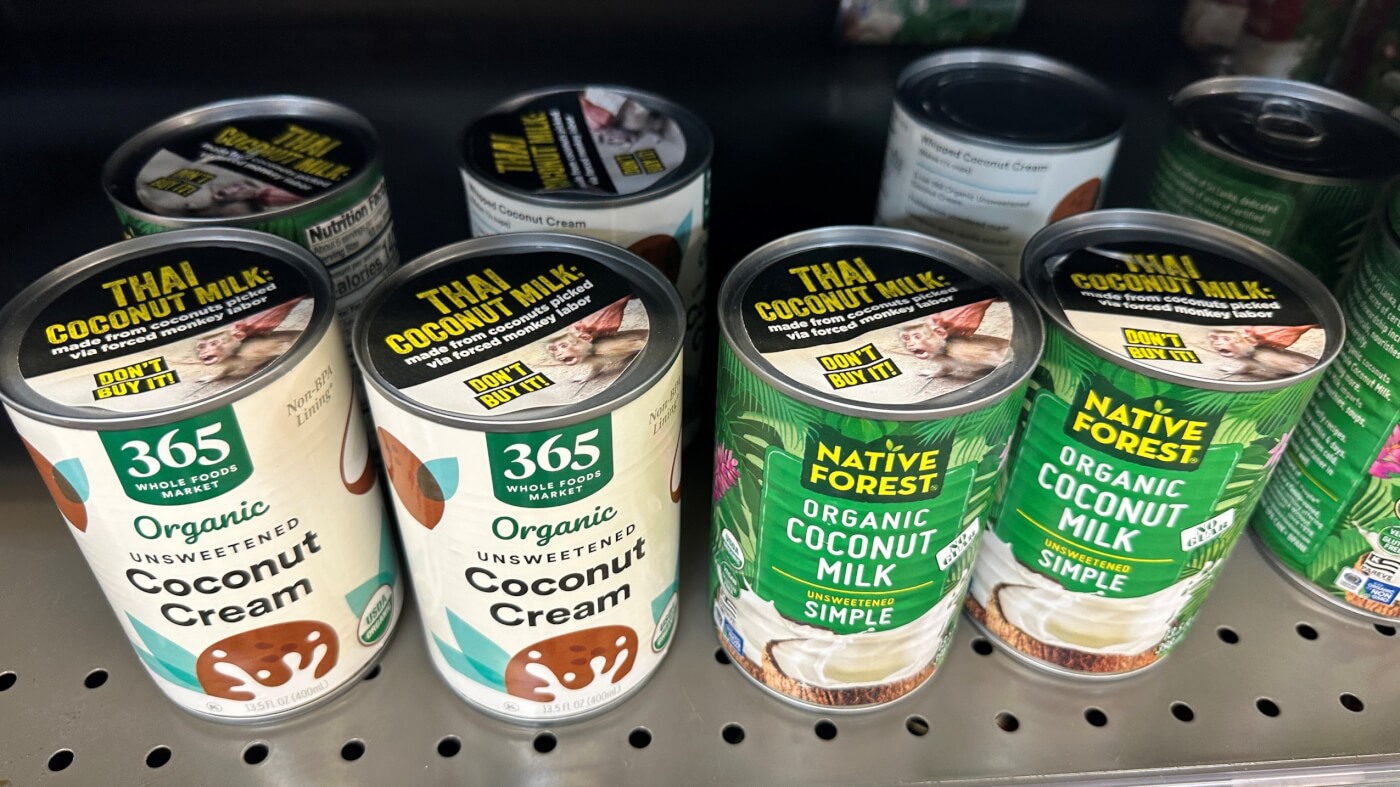 By submitting this form, you are agreeing to our collection, storage, use, and disclosure of your personal info in accordance with our privacy policy as well as to receiving e-mails from us.
If you're interested in organizing a protest or distributing Whole Foods Thai coconut milk leaflets, send an e-mail to [email protected] for materials and support.
We can send free shipments only to addresses in the U.S. and Canada, while supplies last. For other resources in your area, please visit one of these PETA entities: