The leather industry subjects sensitive living beings to horrific cruelty. You can take action for them every time you shop, with PETA's tie-on hangtags.The Horrifying Truth About Leather
The leather industry is a nightmare for animals. More than a billion cows and other animals endure the horrors of factory farming such as extreme crowding, deprivation, and practices like castration, branding, and tail-docking—all without any painkillers. At slaughterhouses, their throats are cut and some are even skinned and dismembered while they're still conscious in front of the other victims waiting their turn.
This cycle of suffering and violence will end when people stop buying leather and funding this misery. You can speak up for animals with our "Leather Takes Lives" hangtags.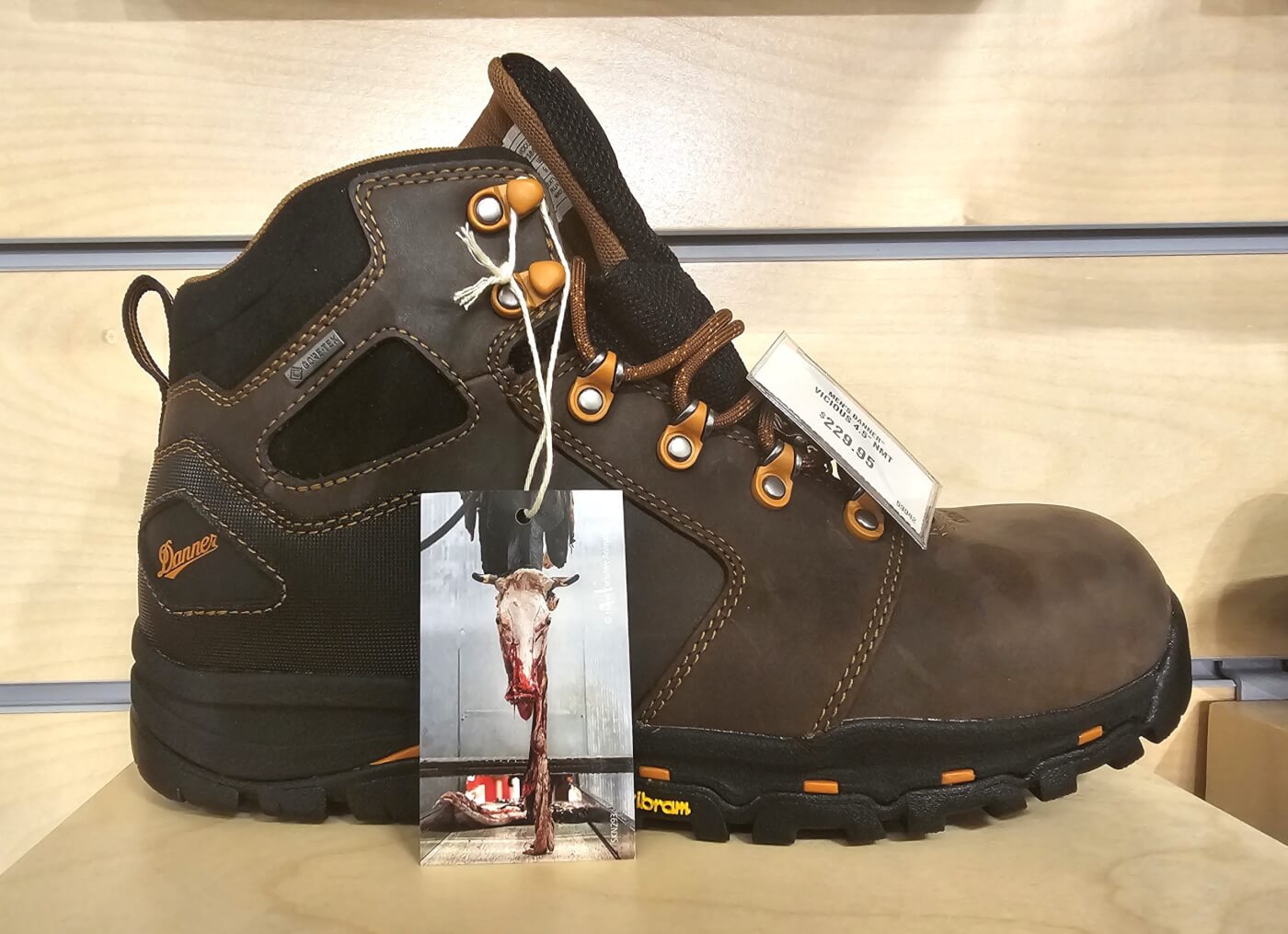 Take Action
Consumers deserve to know that the leather industry is defined by animal suffering and environmental destruction. PETA's "Leather Takes Lives" hangtags are a response to cruelty, and they tie easily onto leather items. Simply affix them to shoes, accessories, clothing, furniture, sporting goods, and other leather products by looping the tag around the item and through itself (similar to a luggage tag).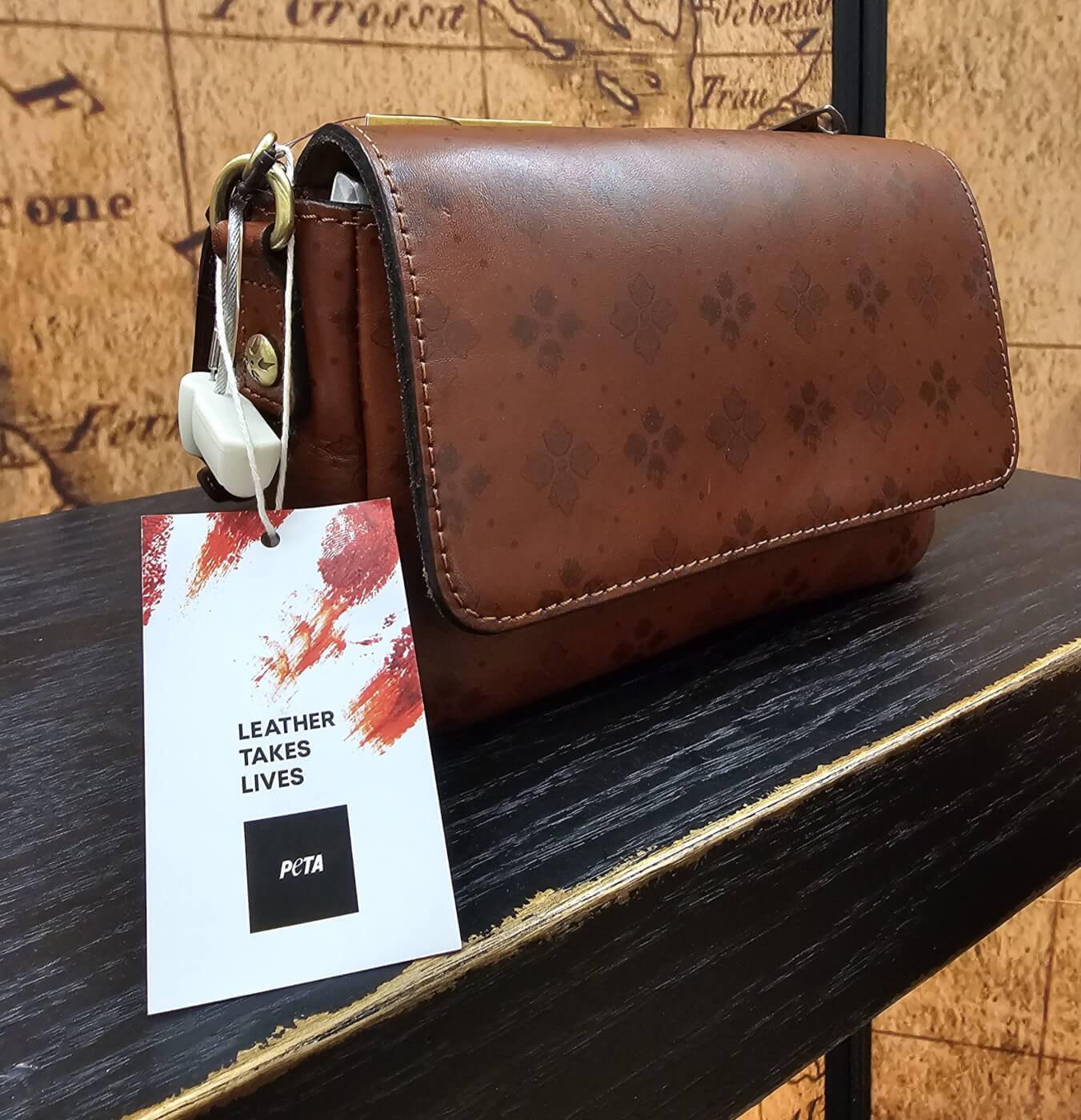 Fill out the form below and we'll send you free "Leather Takes Lives" hangtags that you can use to show others that leather once had a heartbeat.

Have questions? E-mail us at [email protected]. We can send free shipments to U.S. and Canadian addresses while supplies last. If you're outside these areas, please visit one of these PETA entities for resources: