What do you get when you refuse to be cruelty-free? A vegan pie in the face! At least that was the approach taken by some passionate activists through the years. Check out the photos capturing these moments:
1. Not even a podium will save you from flying tofu:
2. Given all the ammonia that chickens bred for his restaurants are forced to breathe throughout their lives, Evil Ronald should know all about finding it hard to breathe through a faceful of pie:
3. The good ol' chicken-pies-from-behind move: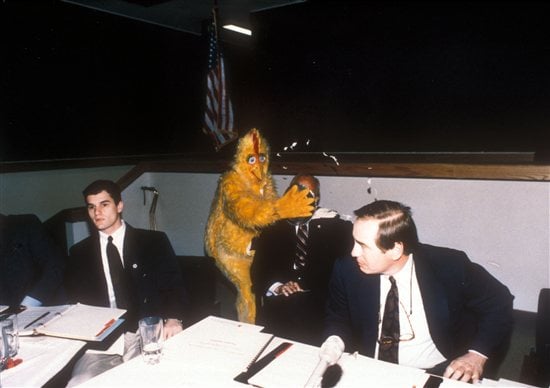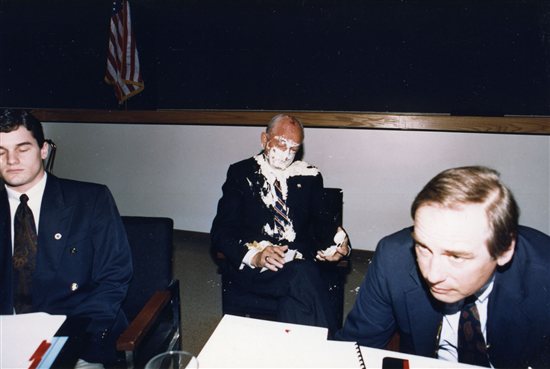 As gratifying as pies in the face may seem, we here at PETA advocate peaceful protests (and, of course, enjoying that pie all by yourself!). Join PETA's Action Team today to be a part of our creative and compassionate protests for animal rights!