Thanksgiving is coming up, and you know what that means—a heaping helping of delicious vegan food and lots of time spent with friends and family! But let's face it—those two things don't always mix.
If you're like us and have nonvegan friends and family you'll be inviting over, PETA has just what you're looking for—here are five foolproof ways that you can veganize your Thanksgiving:
Thanksgiving dinner can be delicious and filling without a cruelly slaughtered turkey on the menu. Why not try a delicious alternative from Gardein, Tofurky, or Field Roast? You can even order vegan roasts and holiday ingredients from convenient online grocers like PETA Business Friend Fake Meats and have them delivered right to you. Just ask your family to sample one bite of your faux fowl, and they'll fall in love!
Bring on the gravy! Wow your family and friends with one of our vegan gravy recipes alongside your vegan turkey. The combination will make their taste buds water.
Puddings, pies, and brownies—we've got them all veganized! If your favorite dessert isn't on our list, The Ultimate Vegan Baking Cheat Sheet is here to help—just veganize your dessert by replacing dairy products and eggs with cruelty-free ingredients such as applesauce, bananas, and mashed potatoes.
Serve Thanksgiving dinner with a handful of sides from our free ThanksVegan Holiday Guide, which are sure to please every palate and make it easier to give up the giblets, giving everyone something to be thankful for this holiday season.
Plan a visit with turkeys! That's right—take your whole family out to a sanctuary and spend some time with these gentle, intelligent animals. Who could imagine hurting one of these sweethearts after getting to know them? Check the Global Federation of Animal Sanctuaries website to find a sanctuary near you.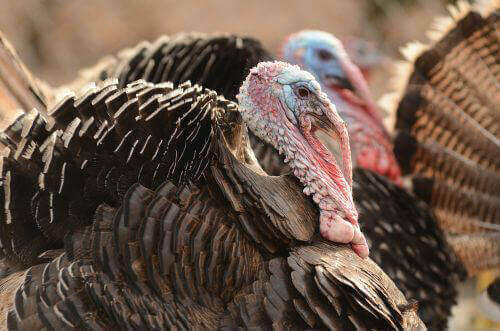 To extend compassion for turkeys beyond your own Thanksgiving table, you can make a donation to support PETA's work for turkeys and other animals this holiday season.
P.S. Stay involved and informed on animal rights throughout the holiday season by joining PETA's Action Team today!