Hobby Lobby is a family-owned company that claims to be kind and to have compassion for others, so why is it supporting the cruel fur trade?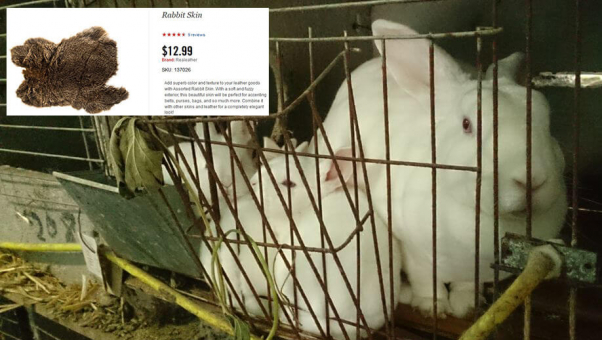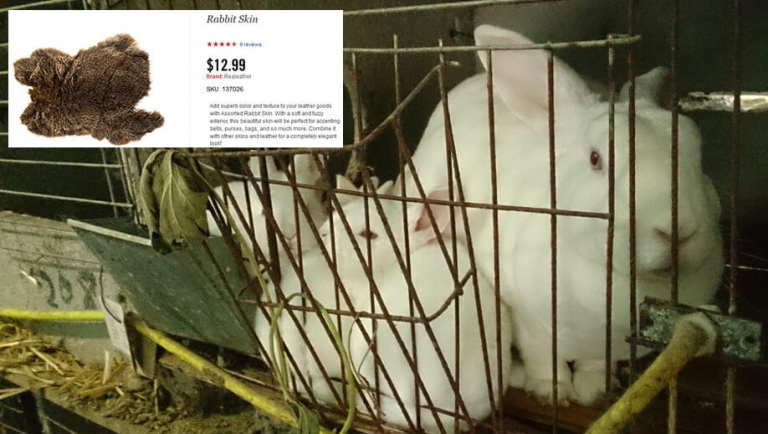 Hobby Lobby describes the rabbit fur it sells as "beautiful," but there's nothing beautiful about the fur trade. A PETA Asia investigation found that terrified rabbits were imprisoned in urine-encrusted cages with feces piled up underneath them. They suffered in filth until the day they were killed. And like all animals in the fur trade, they were electrocuted, suffocated, or bludgeoned to death. That doesn't sound one bit kind or compassionate.
Tell Hobby Lobby to stop being hypocritical and end its fur sales!
Leave a message for Hobby Lobby CEO David Green on Facebook, Instagram, and Twitter. Ask him to show compassion for animals and to stop selling real fur ASAP.
Leave a Polite Message on Facebook
Post Polite Comments on Instagram
Call Hobby Lobby at 405-745-1100. Politely ask why the company sells real fur from animals who were violently killed, when it claims to value kindness and compassion. Urge it to stop selling rabbit skin and real fur immediately.