Exposés of the exotic-skins industry by PETA and others have revealed appalling abuse at every turn, and many leading companies—including Chanel, Diane von Furstenberg, Victoria Beckham, HUGO BOSS, and Brooks Brothers—have banned exotic skins. PETA has sent videos to Hermès, Louis Vuitton, Gucci, and Prada exposing the cruelty in their own supply chains, but they continue to support this horrific industry. We need your help to tell these companies—via phone, social media, and customer service forms—to stop profiting from animal abuse and ban exotic skins now.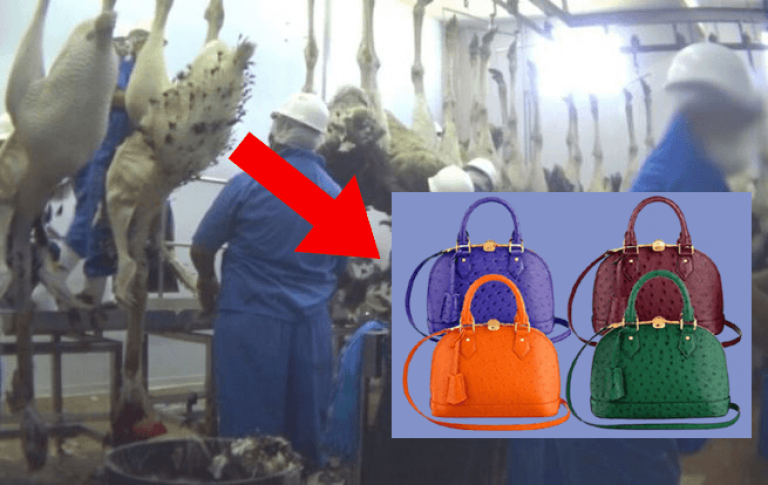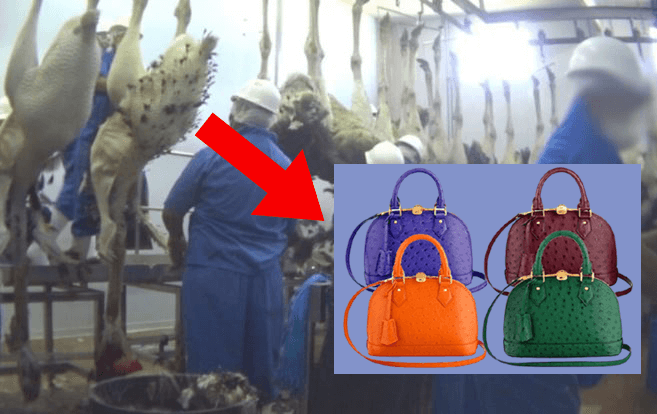 Here are some talking points.
For all companies:
PETA has repeatedly exposed the cruel ways in which reptiles and other animals are killed for their skins. Snakes are cut open and likely skinned alive. Workers attempt to kill crocodiles by ramming metal rods down their spine, and lizards' necks are hacked into while they're still conscious.
Animal-free textiles are revolutionizing the fashion industry, and these brands need to commit to selling only luxurious vegan materials, which don't involve the torture and slaughter of exotic animals. Otherwise, they're at risk of being left behind by increasingly conscious consumers. A vast array of vegan leather options made from eco-friendly plants is hitting the market, including leather made from pineapples, mushrooms, apples, mangoes, and cactus.
For Hermès:
PETA's exposé of Hermès' exotic-skin suppliers revealed that alligators and crocodiles whose skins are sold to Hermès-owned tanneries languish in dank sheds or barren concrete pits and are killed before even reaching adulthood. Their lives and deaths are the stuff of nightmares. At one alligator-skin supplier, PETA's investigator documented that workers crudely cut into the necks of some alligators and tried to scramble their brains with metal rods.
Recently released video footage shows crocodiles on Hermès-owned farms in Australia being confined to barren concrete pens, electrocuted, knifed, shot, and mutilated with screwdrivers.
For Louis Vuitton:
PETA Asia investigators visited two Indonesian slaughterhouses that supply LVMH—the parent company of Louis Vuitton—and exposed workers bashing snakes in the head with hammers, suspending them in the air, pumping them full of water, and cutting off their skin, likely while they were still conscious.
For Gucci:
PETA Asia's investigation into an Indonesian slaughterhouse that supplies Gucci revealed that lizards' legs are tied and that the animals are callously thrown around and cruelly killed just to make bags, wallets, and other accessories.
For Prada:
In South Africa, PETA investigators went inside the world's largest ostrich-slaughter companies, which supply Prada. Workers were seen striking ostriches in the face during transport. At the slaughterhouse, terrified ostriches saw other birds being forced into stun boxes and their throats being slit.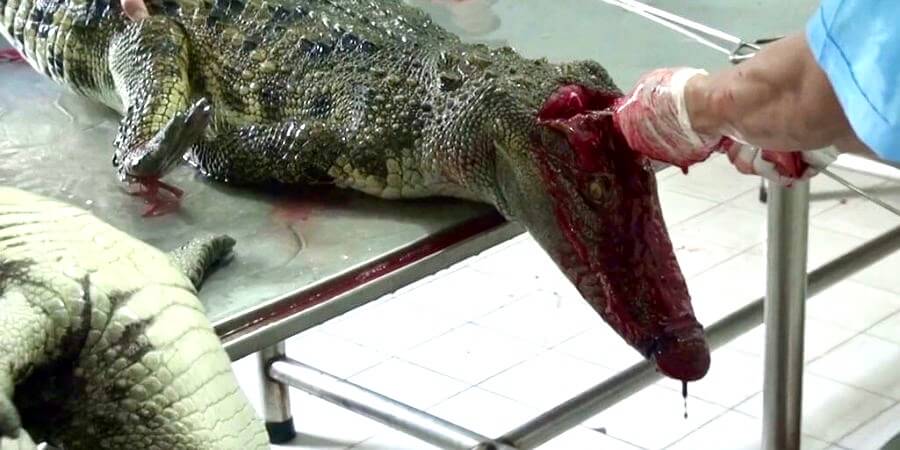 No purse or belt is worth an animal's agonizing death. Please ask Hermès, Louis Vuitton, Gucci, and Prada to ban exotic skins immediately and use only animal- and eco-friendly vegan materials.
Call Hermès, and leave comments on its social media pages:
1-800-441-4488
(Select "Send us an email" under the "Here to Help" section.)
Call Louis Vuitton, and leave comments on its social media pages:
1-866-884-8866 (Press 5.)
Call Gucci, and leave comments on its social media pages:
1-877-482-2430
(Select the "Inquiries about Gucci website or online purchases" dropdown, then select "EMAIL US.")
Call Prada, and leave comments on its social media pages:
1-877-997-7232 (Select your language, then press 3.)
Use the form below to let us know how your calls went.
Note: This form won't be sent to the companies—it will be used to help PETA monitor the campaign.
By submitting this form, you're acknowledging that you have read and agree to our privacy policy and agree to receive e-mails from us.
Want to do even more? Contact [email protected] with your full name and mailing address to plan your own protests against Hermès, Louis Vuitton, Gucci, and Prada. We can help you!
Also, be sure to leave all animal-derived materials out of your wardrobe. Check out PETA's "How to Wear Vegan" feature for tips on animal-free fashion.