Sick, injured, and stressed dogs who were bred for and discarded by the racing industry were kept in cages for about 23 hours a day so that Hemopet, a canine blood bank, can sell their blood. This can go on for months—or even years.
Employees said that stressed dogs sometimes fought at night, resulting in torn ears, neck wounds, and bloody cages. Some dogs were caged together even after fighting.
The National Greyhound Association (NGA) claimed to have barred its members from directly sending greyhounds to any blood bank operation. So how did dogs who were bred and raced by NGA Board of Directors President Julia Ward end up at Hemopet?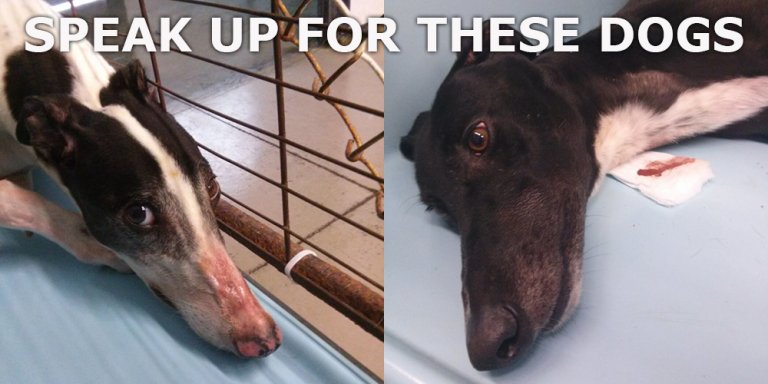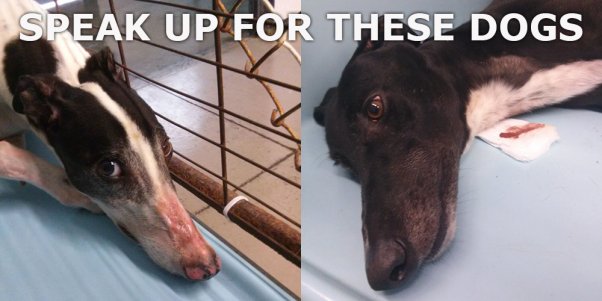 Take the following actions to help these dogs:
Contact the NGA Board of Directors and urge it to bar NGA members' dogs from being held captive in any blood bank operation, including those masquerading as rescues.

Contact Hemopet on Twitter and Facebook. Urge the facility to send all the dogs held there to permanent, loving homes.


Call Hemopet at 714-891-2022 and politely ask that it release all the dogs for adoption immediately.
Please let us know about your call below. By submitting this form to PETA, you are not taking action or contacting the company. This is a feedback form to help us improve the call-in experience.

By submitting this form, you're acknowledging that you have read and agree to our privacy policy and agree to receive e-mails from us.