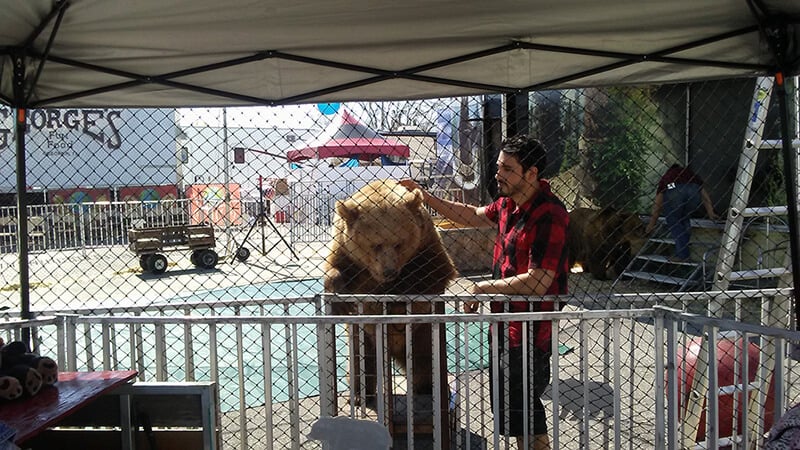 Bears don't want to perform tricks for crowds. But the Welde family, which owns Bearadise Ranch, forces them to ride scooters, carry a basketball while walking on their hind legs, balance on balls, and pull hoops over their heads. Here's how you can urge the Weldes to stop exploiting bears:
Politely contact Bearadise Ranch on Facebook. Let its supporters know that forcing bears to perform is wrong.




Share this video to show your friends and family that the Bears of Bearadise Ranch traveling show is cruel and should be avoided.
Call Bearadise Ranch at 941-322-2462, and politely ask its management to stop forcing bears to perform pointless tricks. The office is open Thursdays and Saturdays. After you make the call, please let us know how it went. Your feedback is important to us.
All fields in bold are mandatory.

By submitting this form, you're acknowledging that you have read and agree to our privacy policy and agree to receive e-mails from us.