In Cumberland, Virginia, there is a dog-breeding facility so putrid and vile that the federal government stepped in. U.S. Department of Agriculture (USDA) inspectors issued scads of citations after finding ailing, untreated dogs suffering among the constant din from hundreds of barking animals, maggots squirming through dog food, and cages caked with feces.
[peta-video youtube="5J1cEvdgBR8″]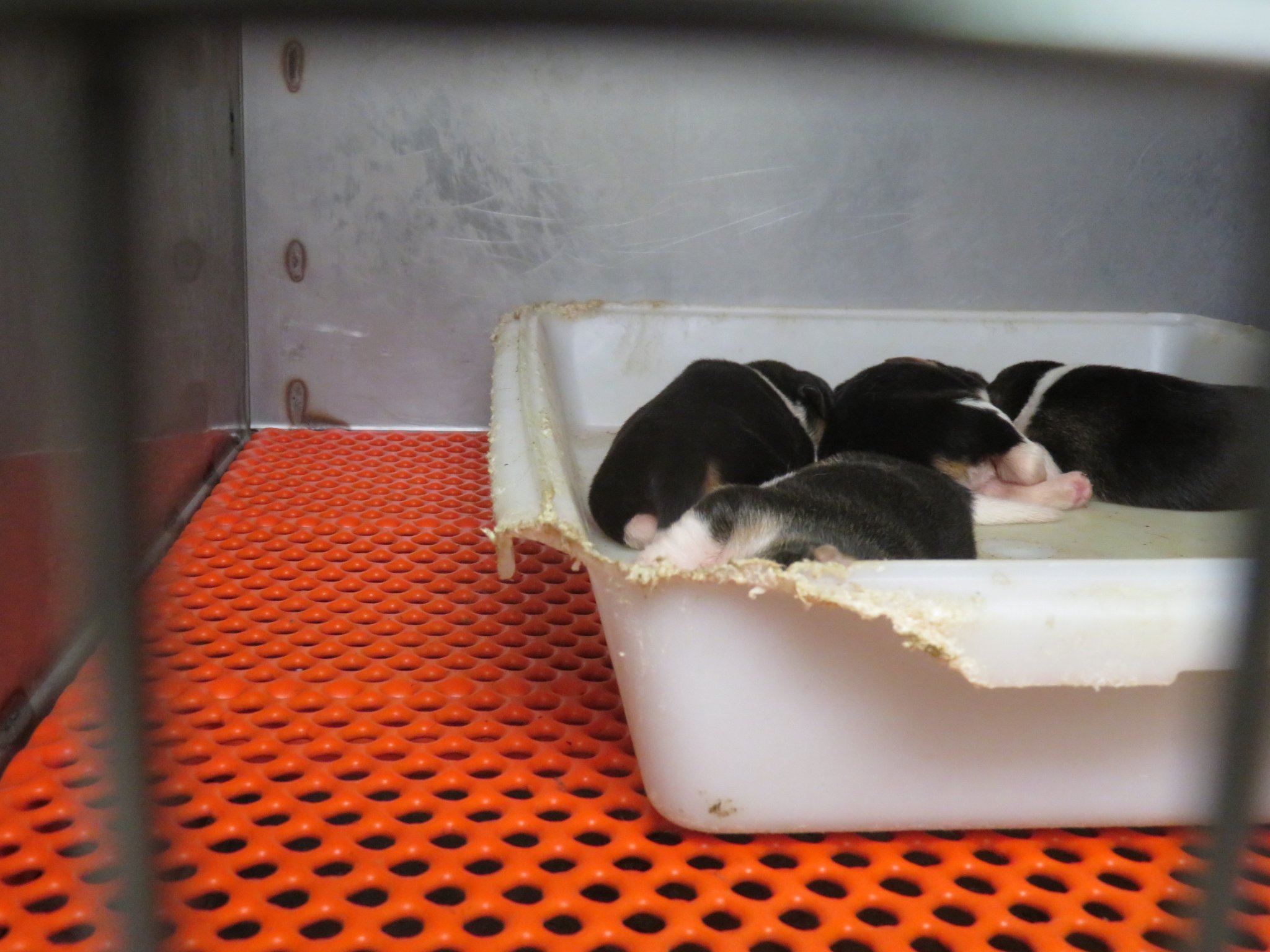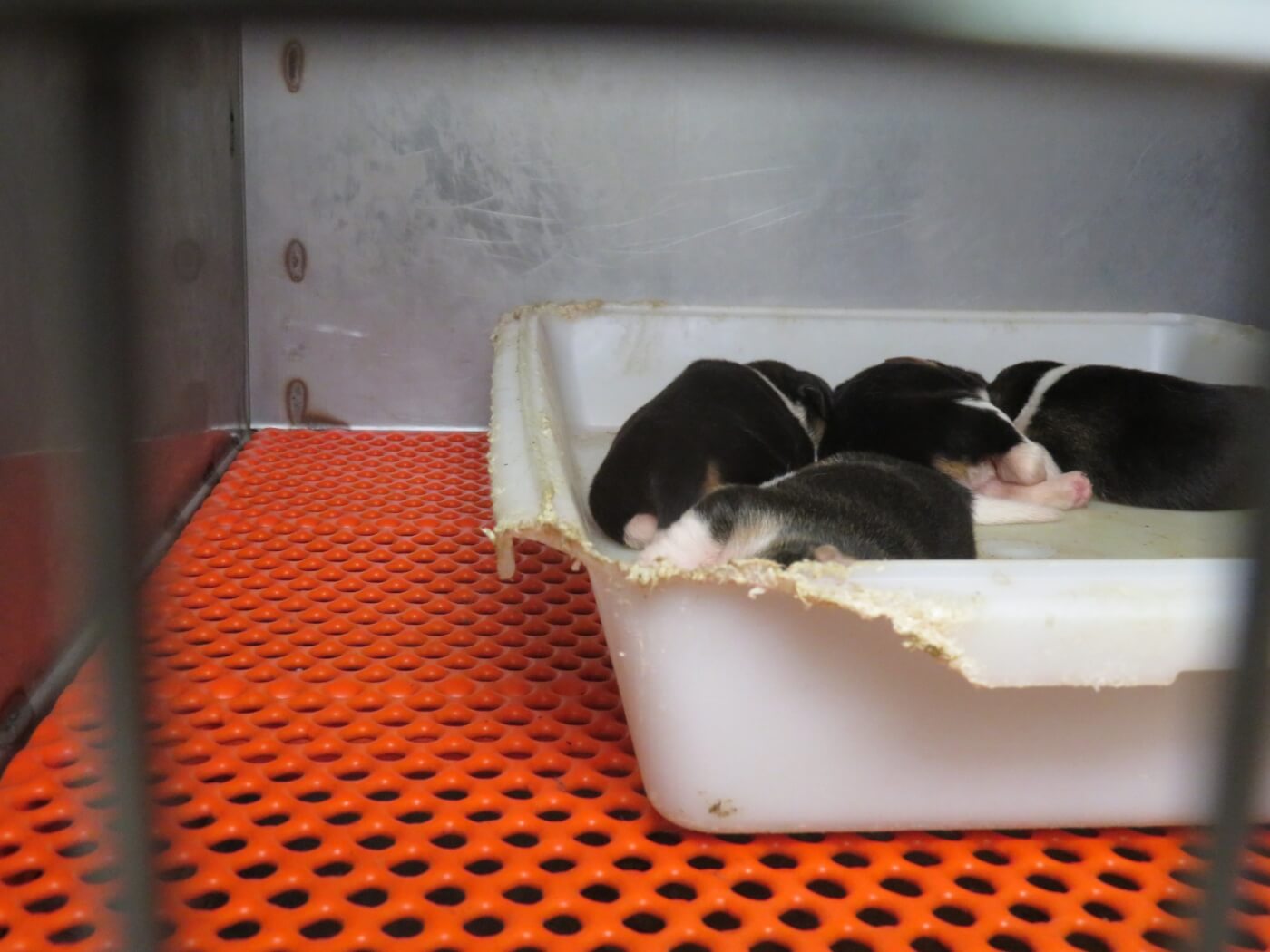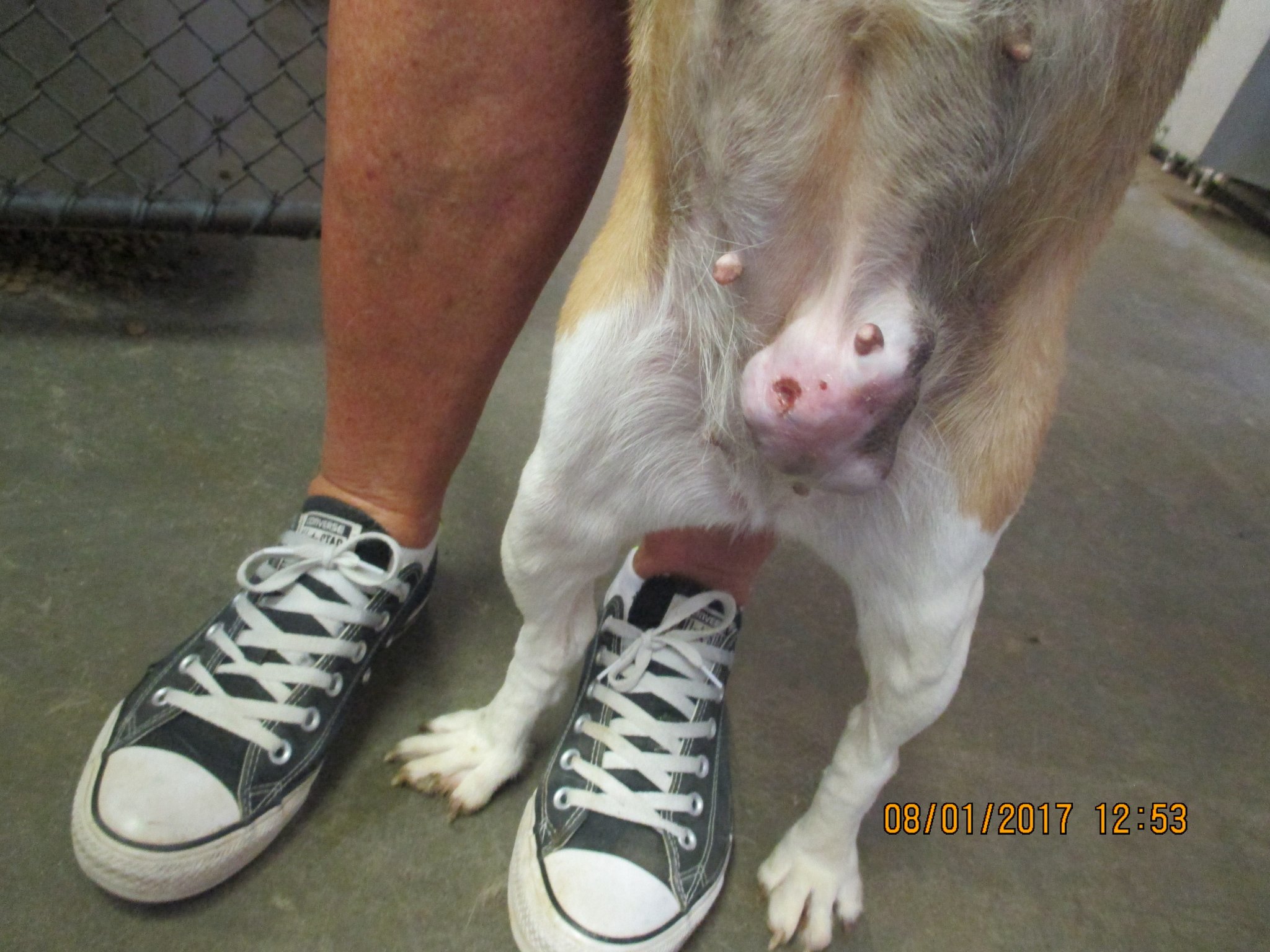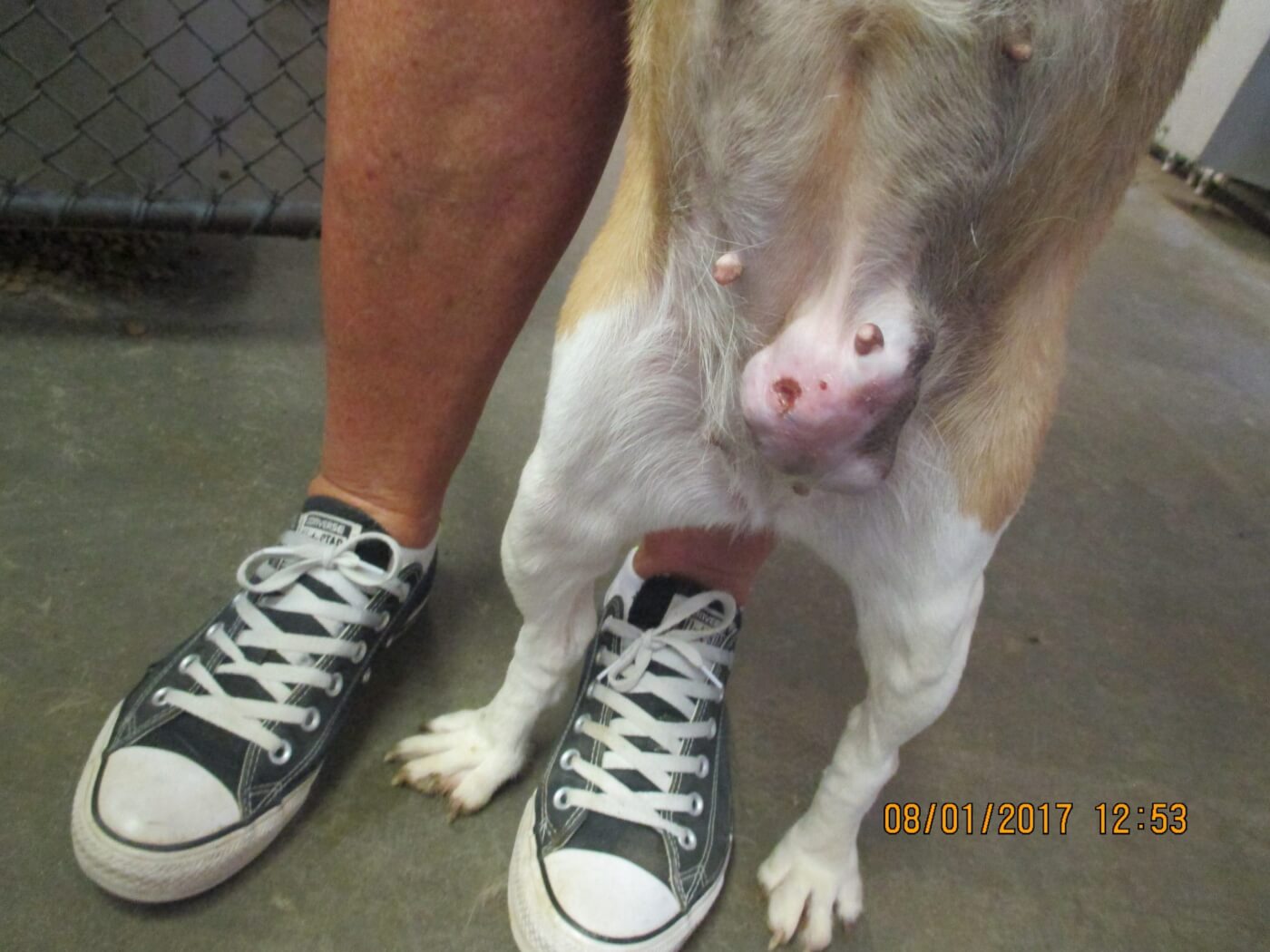 Yet university and corporate laboratories continue to purchase dogs from this hellhole—Virginia Tech spent more than $31,000 to buy beagles from this facility in 2019 alone.
Here are the facts:
The Cumberland facility is owned by Envigo, a scalpel-for-hire, contract animal tormentor that conducts tests on animals for companies and universities, among others. The dogs at Envigo's facility are born solely to suffer in experiments all over the world during their short lives. Most die at the hands of animal experimenters while making a tidy profit for Envigo's execs.
Virginia Tech buys dozens of beagles from Envigo each year, despite the inhumane conditions reported in publicly available federal documents.
Why beagles? Experimenters favor beagles for their physically manageable size and their docile, eager-to-please nature. The qualities that make them great companions also make them the preferred victims of animal experimenters.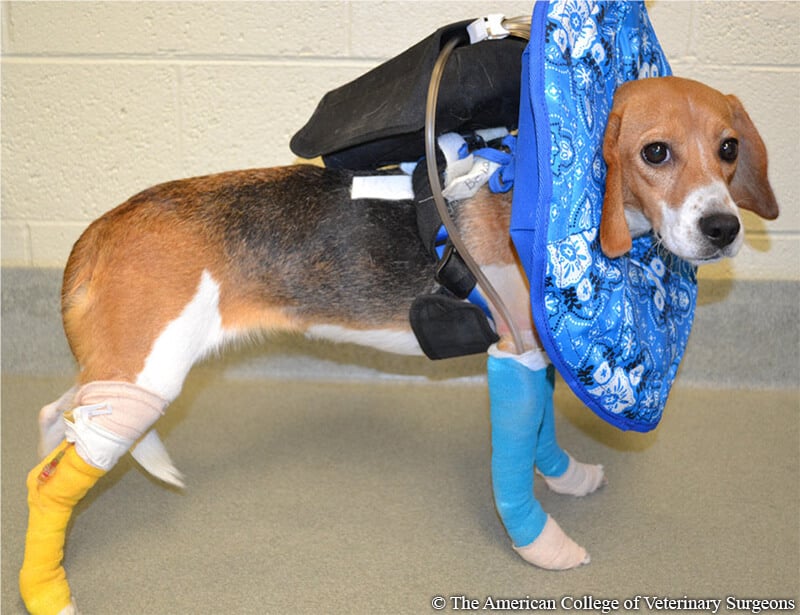 © American College of Veterinary Surgeons
Virginia Tech used female beagles, like the one shown here, in experiments in which deep wounds were cut into the dogs' front legs. In this cruel and worthless study, the animals were then forced to wear a backpack containing a vacuum pump to create negative pressure in one of the wounds. Dogs like this beagle may have then been used for other experiments and forced to endure repeated painful and invasive procedures.
PETA exposed the ramshackle Cumberland facility last year, releasing disturbing video footage taken by USDA inspectors who found dogs held in dilapidated, rusty enclosures with urine and feces raining down from upper-level enclosures into lower ones and cages with bricks of fecal build-up several inches thick, among other horrors.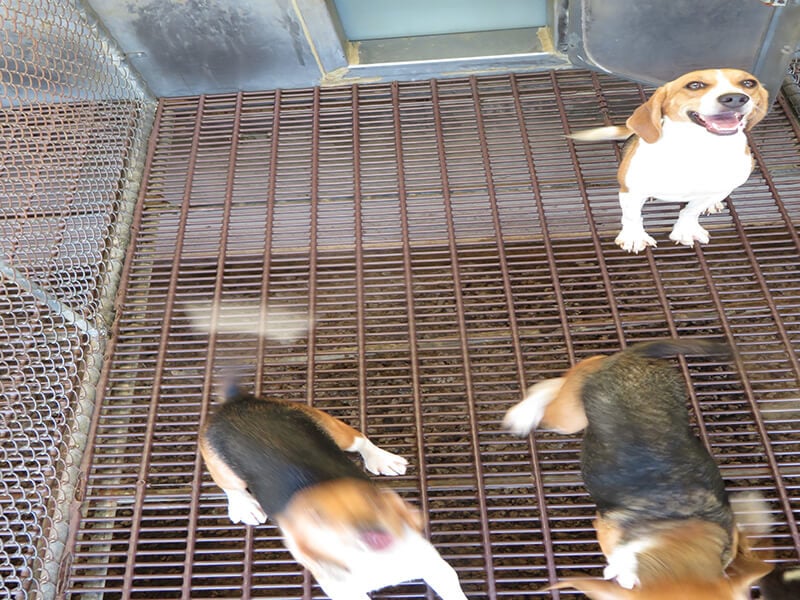 Dogs purchased by Virginia Tech had been used in hemorrhagic shock experiments, in which they were anesthetized for up to 14 hours for multiple experiments and bled out until their bodies went into shock before they were killed. In other past experiments, the chests of healthy dogs were cut open for painful and invasive heart surgeries. Afterward, the dogs were studied for a month, then killed. Two dogs died of complications before the month had lapsed.
In yet another experiment, the upper forelimbs of healthy dogs were cut open, creating deep wounds, so that experimenters could investigate different types of wound therapy.
Please take action today and tell Virginia Tech to stop exploiting dogs in its laboratories and trainings, beginning with a reevaluation of its relationship with supplier Envigo.
Send polite comments to:
Timothy Sands
President at Virginia Tech
[email protected]
Email Timothy Sands, President of Virginia Tech
Post Polite Comments on Facebook
Please feel free to use our sample letter, but remember that using your own words is always more effective.