We have great news! After thousands of PETA supporters wrote to Paul White Chevrolet with complaints about its commercials featuring an orangutan named Popi, the dealership pulled the commercials from the air. This victory wouldn't have been possible without your help. Thank you for everything that you do to help animals.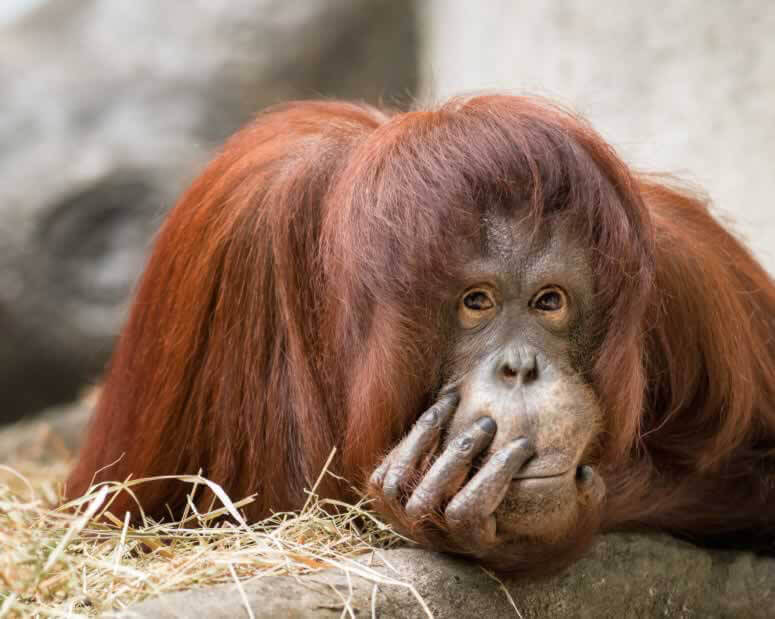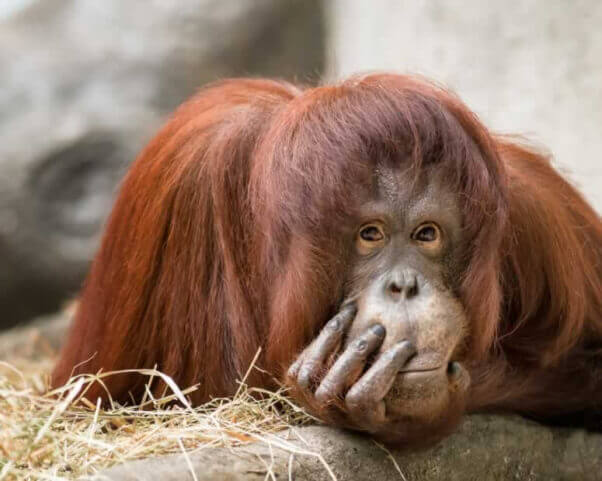 © iStock.com/gnagel
*The image shown above is not Popi the orangutan
Paul White Chevrolet in Cabin Creek, West Virginia, is currently running two commercials that feature an orangutan named Popi. The video footage of Popi used for the commercials is decades old. It was filmed when she was being exploited as a "performer" by the notorious Las Vegas showman Bobby Berosini. In 1989, while working at the Stardust Resort and Casino, a dancer filmed Berosini backstage viciously beating an orangutan minutes before each performance, for seven days in a row. PETA conducted an investigation and learned that in addition to enduring the beatings, the orangutans used by Berosini spent their offstage hours confined to tiny windowless lockers anchored to the floor of a bus. Popi was subjected to these conditions for nearly two decades.
In response to the investigation, Berosini got out of the ape business and left the country. Before leaving, he sent Popi and the other orangutans to an ape trainer in Southern California who continued working and breeding them for the entertainment industry. Popi was at this compound for well over a decade until she was moved to a behavioral research facility in 2008. In 2012, she was retired to the Center for Great Apes, an accredited sanctuary in Florida, where she lives today. Popi was lucky—most ape "actors" are dumped at poorly run roadside zoos or other substandard facilities once they've outlived their usefulness in the entertainment industry.