Update (May 17, 2022): Last month, we asked you to urge the Nevada Board of Parole Commissioners to deny the early release of notorious animal torturer Jason Brown of Reno, who in 2015 was sentenced to up to 28 years in prison for torturing, killing, and mutilating seven dogs in what he boasted was his bloody "house of pain." Due to a glitch in Nevada law that deems crimes against animals "non-violent," Brown was up for early parole despite having served less than seven years.
Thankfully, after hearing from thousands of concerned Nevadans as well as authorities in Reno who argued that Brown—having been implicated in what officials said was the worst case of animal abuse they'd ever seen—is a continued danger to the community, this week the board denied early parole. A big thanks to you for voicing your concern for animals and to the board for its decision.
Looking for more ways to help animals? Please check out our urgent action alerts.
---
Original post:
Calling the crimes "sadistic," "shocking," and "frightening," a judge sentenced Jason Brown of Reno, Nevada, to up to 28 years in prison—the maximum allowable—in late 2015 after Brown was convicted of torturing, skinning, and beheading seven dogs, crimes that he videotaped, evidently to enjoy watching over and over. The dogs had reportedly been obtained from Craigslist, serving as yet another reminder that "free to a good home" ads should be banned. The dogs' bloody body parts were found by motel staff in a torture chamber described by Brown as his "house of pain." Now, despite the shocking depravity of his crimes and after having served less than seven years in prison, he's up for early parole due to a legal technicality in Nevada, where animals are classified as "property" and thus crimes against them are considered "non-violent"—allowing for early parole eligibility for offenders, even those convicted of torturing and killing animals.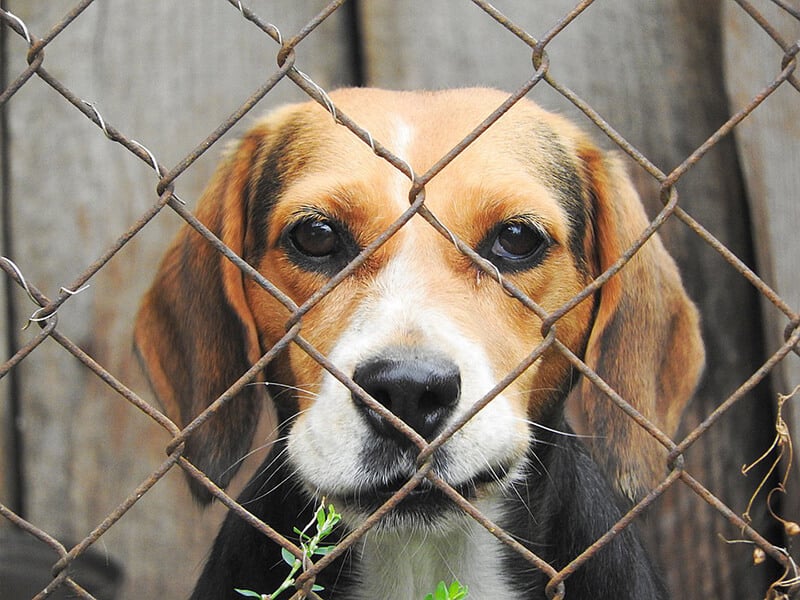 Mental health professionals and law-enforcement officials consider animal abuse a red flag. The American Psychiatric Association identifies cruelty to animals as one of the diagnostic criteria for conduct disorders, and the FBI uses reports of such crimes in analyzing the threat potential of suspected and known criminals and categorizes cruelty to animals in its national felony crimes database alongside arson and homicide. Indeed, many serial killers and school shooters share a history of cruelty to animals—the link between animal abuse and interpersonal violence is simply undeniable. To ensure the safety of animals and the community, it's essential that crimes of this nature be addressed vigorously—and lastingly!