Don't let the name fool you—Jungle Adventures in Christmas, Florida, is no adventure for the animals who are forced to live there. In this self-proclaimed "roadside attraction" that's actually a shoddy tourist trap, Boris the bear and Cypress the cougar are forced to live in dismal conditions while cars zip past on the highway just a few hundred yards away from Boris' cage.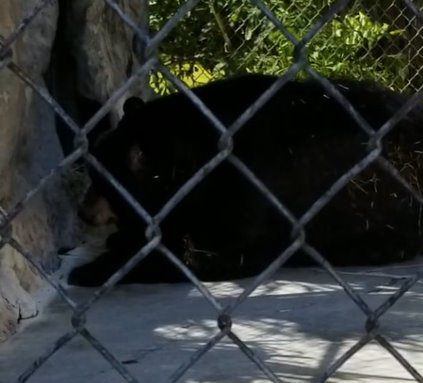 Boris spends his days waiting for whatever food people drop to him in his small, barren enclosure. Boris and Cypress are forced to live on unyielding concrete, which is damaging to their skeletal system and can cause muscle strain and pressure sores. Living on concrete is known to exacerbate debilitating and painful conditions such as osteoarthritis and other degenerative joint diseases, especially in geriatric animals.
These conditions are clearly woefully inadequate, considering that in nature, cougars—who are extremely agile—may leap up to 18 feet from the ground into trees and bears roam vast territories in which they can forage for food, dig dens in the soft earth, climb trees, and swim in rivers and ponds. At an accredited sanctuary, these animals—as well as the coyotes, wolfdogs, lynx, and servals—could have the chance to thrive in expansive habitats, explore diverse terrain, and receive expert veterinary care tailored to their individual welfare needs. Denying them these rights is a pernicious form of speciesism, discrimination based solely on species membership.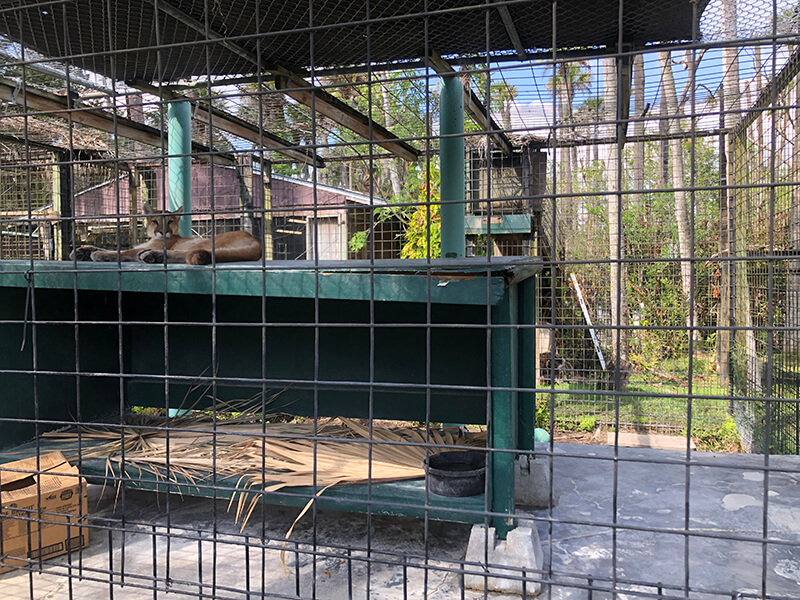 Please urge Jungle Adventures to give Boris, Cypress, and the other animals the lives that they deserve and send them to accredited sanctuaries now!
Please send polite emails to:
Jacob Kagan
Vice President
Jungle Adventures
[email protected]
Post Polite Comments on Facebook
Please feel free to use our sample letter, but remember that using your own words is always more effective.