After hearing from more than 186,000 PETA members and supporters and being the target of public protests for more than a year, Jack Daniel's will no longer sponsor the Iditarod—which it had been doing for 15 years. The company joins Guggenheim Partners, State Farm, Wells Fargo, and others in ending its support for this egregiously cruel race. The Iditarod has caused the deaths of more than 150 dogs since it began, and countless others have died while chained up in the cold or been killed simply because they weren't fast or fit enough to race.
Urge these companies to be the next to cut ties with this deadly event!
---
Five dogs died during the 2017 Iditarod, and 350 were pulled out of the 2018 race, likely because of exhaustion, illness, or injury. One of those dogs, Blonde, later died from aspiration pneumonia, meaning that he probably inhaled his own vomit.
More than 150 dogs have been killed in the race's history—and that's not even counting all those who died during training, immediately after the race, or while languishing on the end of a short chain during the off-season or were killed by their own handlers because they didn't make the cut.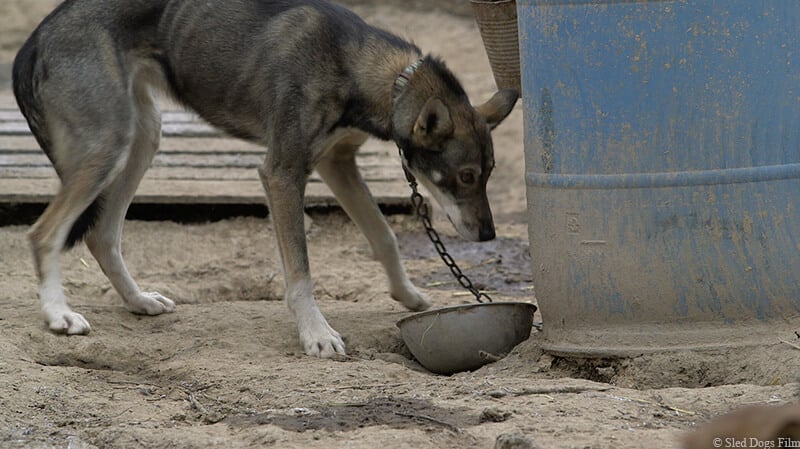 © Sled Dogs Film
Dogs in the Iditarod are forced to run nearly 1,000 miles—roughly the distance from Orlando, Florida, to New York City—in under two weeks. On average, they must run 100 miles a day, with only a few brief periods of rest. They're subjected to biting winds, blinding snowstorms, and subzero temperatures. Their feet may become bruised, bloodied, cut by ice, and worn out because of the vast distances that they cover. Many pull muscles, incur stress fractures, or are afflicted with diarrhea, dehydration, intestinal viruses, or aspiration pneumonia. Up to half of the dogs who start the race don't even finish.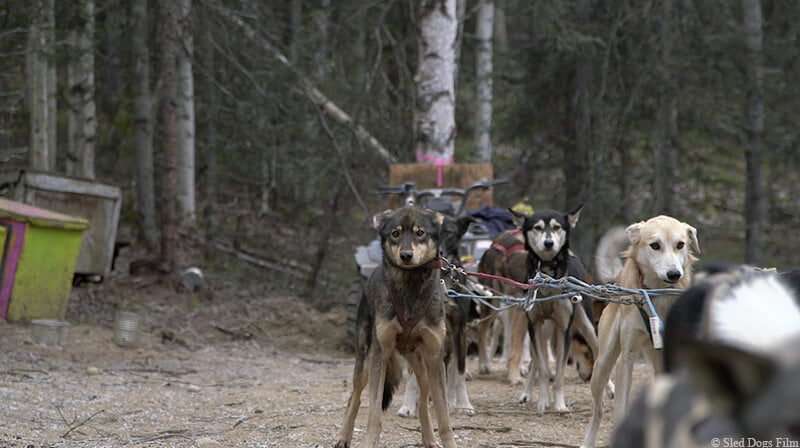 © Sled Dogs Film
Guggenheim Partners, Wells Fargo, and State Farm ended their Iditarod sponsorships. Many other major brands—including Costco, Maxwell House, Nestlé, Pizza Hut, Rite Aid, and Safeway—cut ties with the Iditarod years ago.