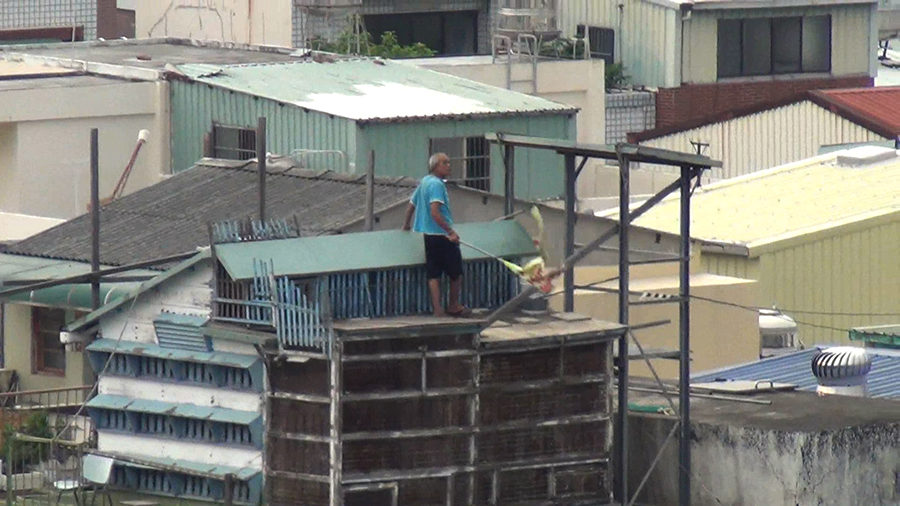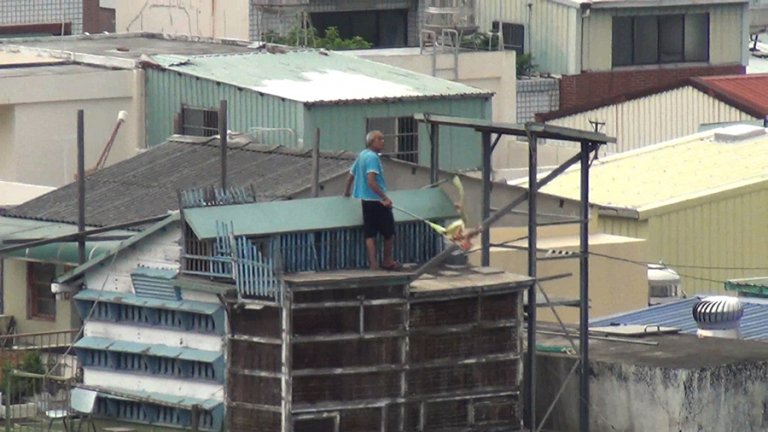 A pigeon racer in Kaohsiung, Taiwan, trains his birds, who fly overhead. Earlier, he had lit a firecracker, and now he waves a flag to keep the birds from returning to the loft during the training session.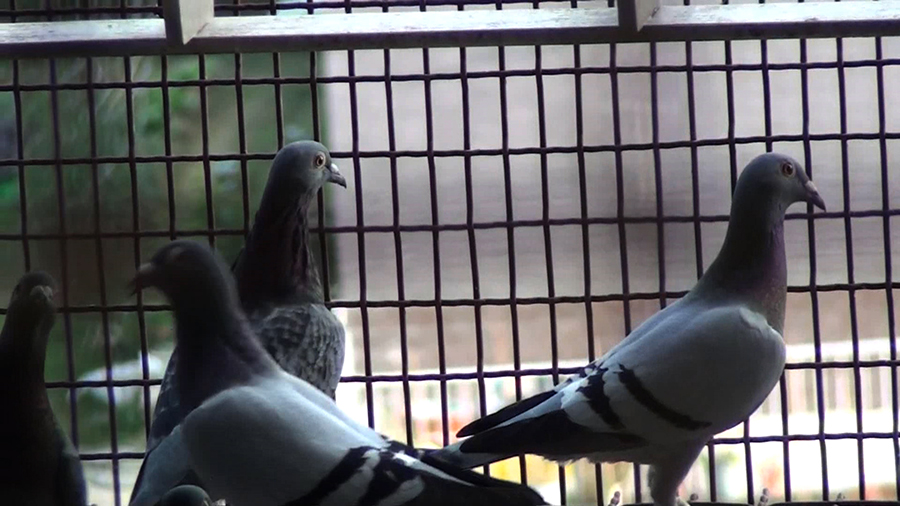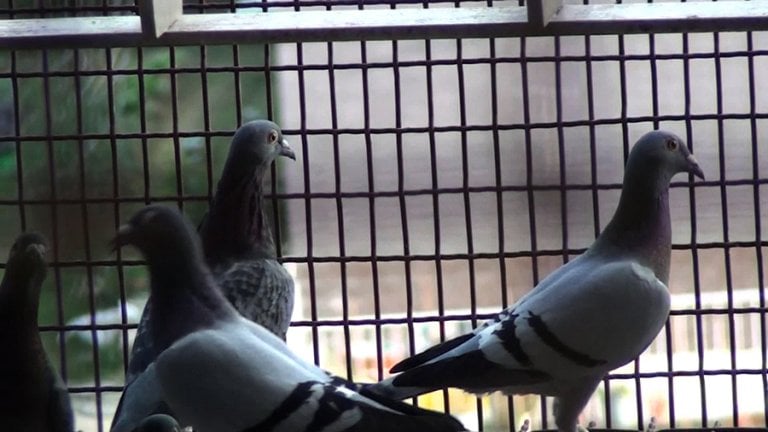 Pigeons look out from a loft in Tainan, Taiwan. About 2 million pigeons in Taiwan, some as young as 4 1/2 months old, are used for racing, and the vast majority don't survive the grueling races.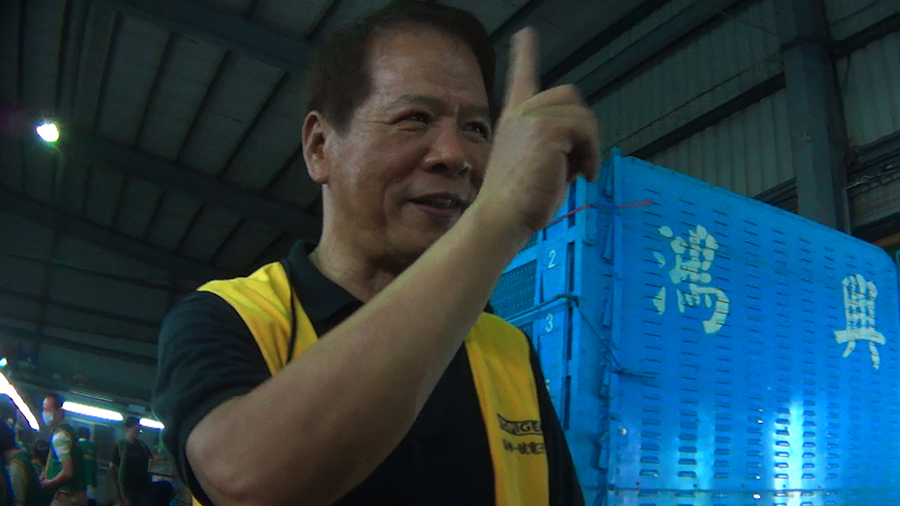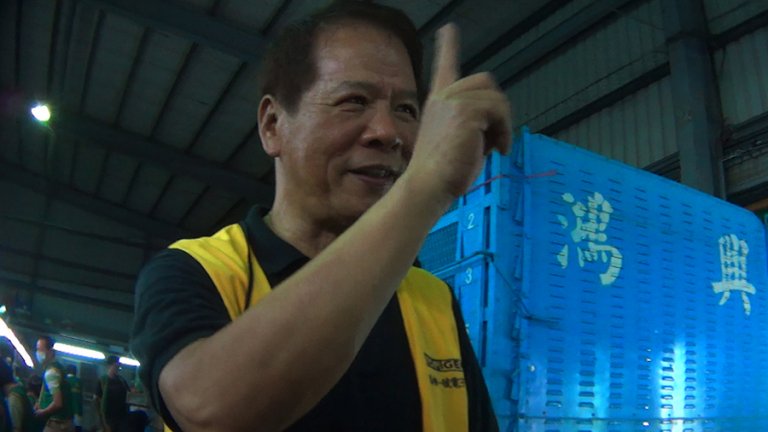 The Zhong Zheng club's president tells PETA's investigators that in Taiwan, pigeons get only one chance—they can race for just one series. If they fail to qualify for the next race in the series, they are "eliminated" and their entire racing career is over. When asked for more information about "eliminated" birds, the president confirms that they "die."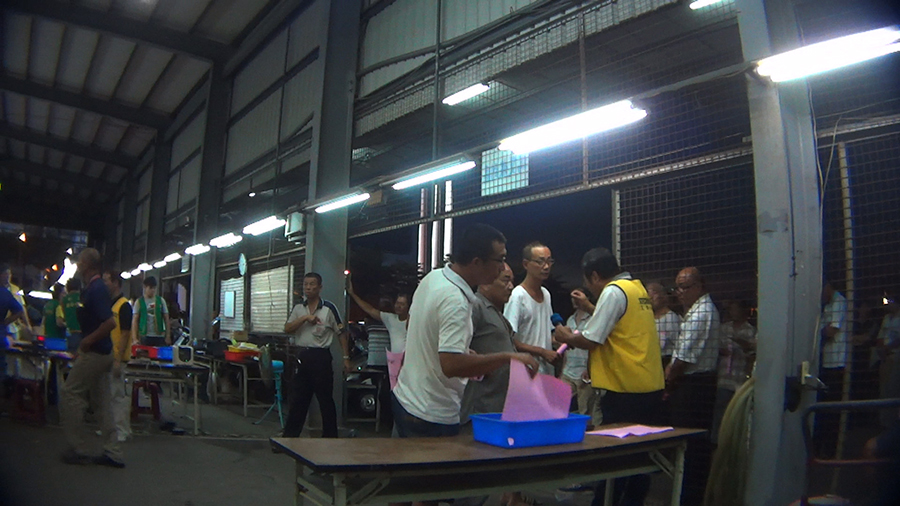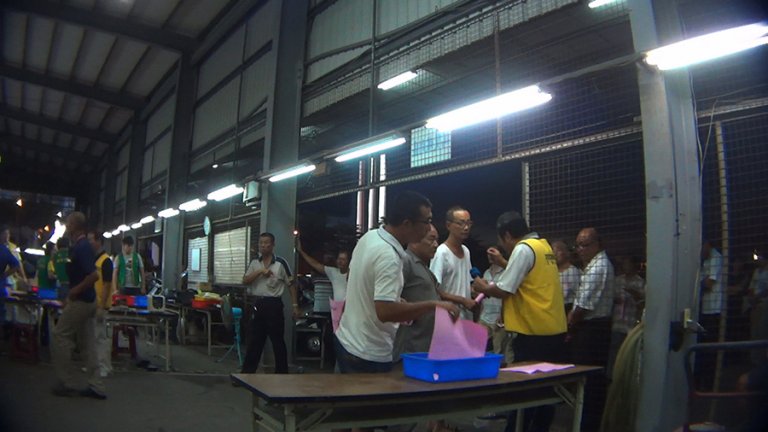 On shipping night at the Zhong Zheng pigeon racing club in Kaohsiung, Taiwan, pigeon racers enter the building to register their birds and pick up pink forms.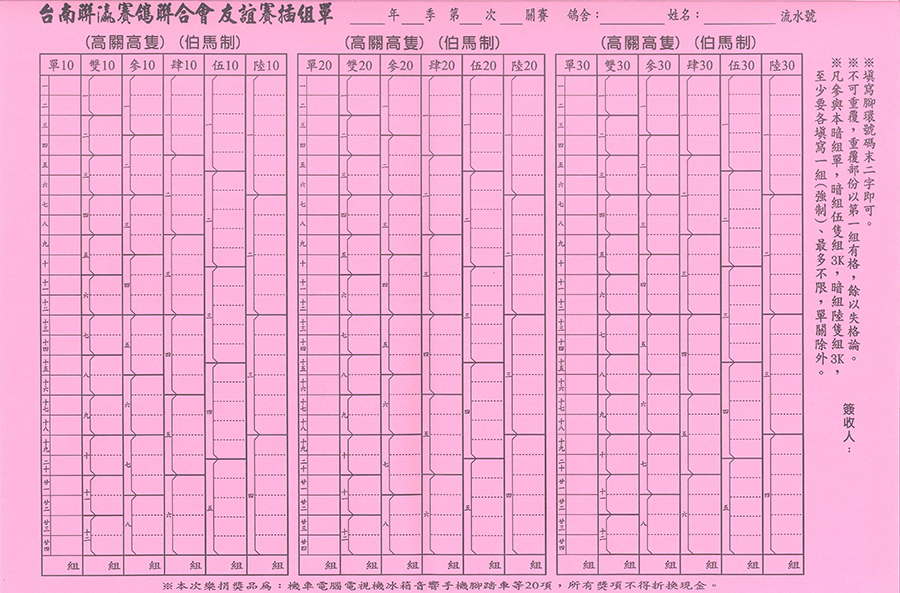 This is a betting sheet from the Lian Ying club in Tainan. An estimated $2 billion is wagered on pigeon racing in Taiwan each year.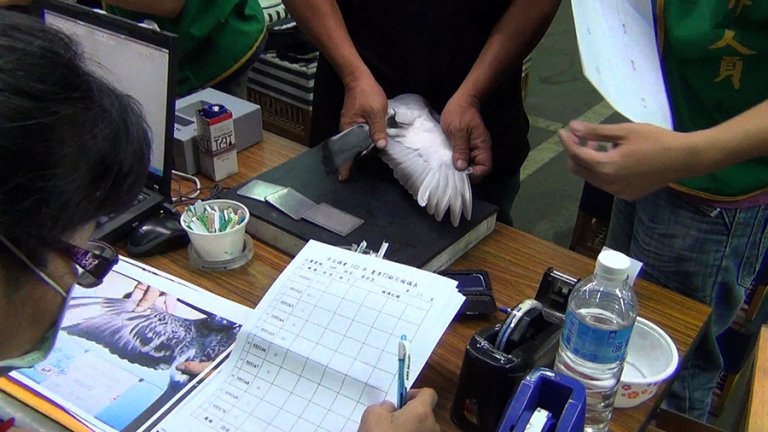 A worker looks over a pigeon's paperwork during the registration for the race. Taiwan employs strict anti-cheating measures because the amounts of money at stake are the highest in the world.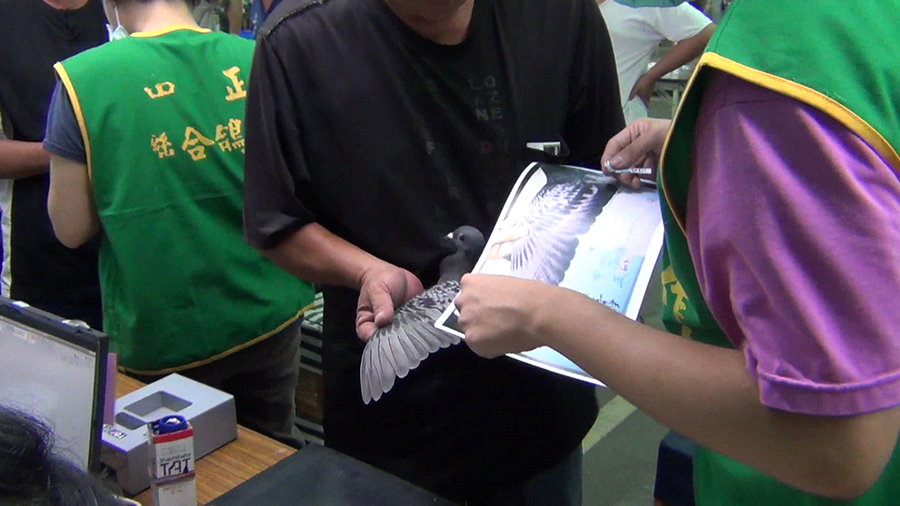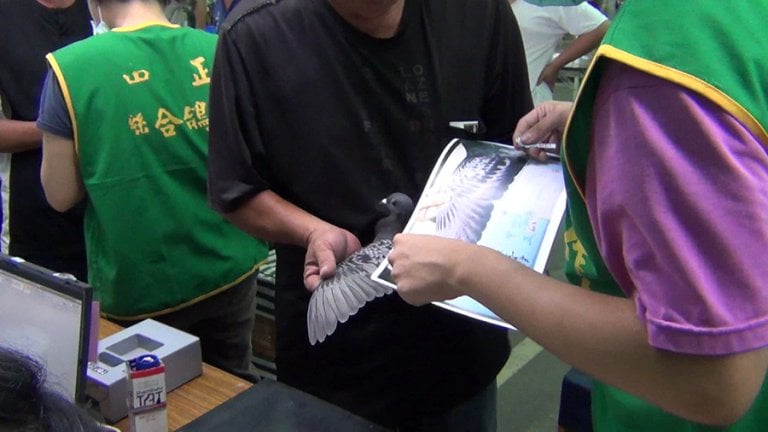 A pigeon racer spreads his bird's wing so that a worker can compare it to photos of the bird.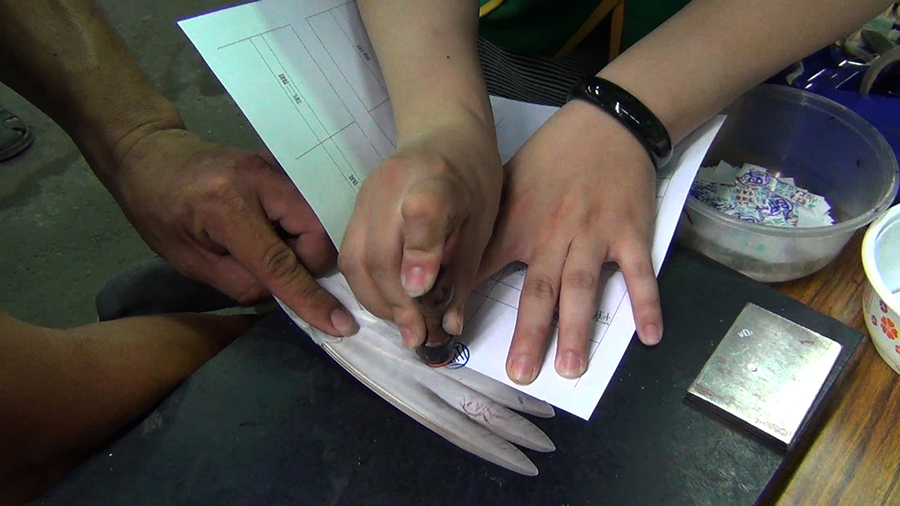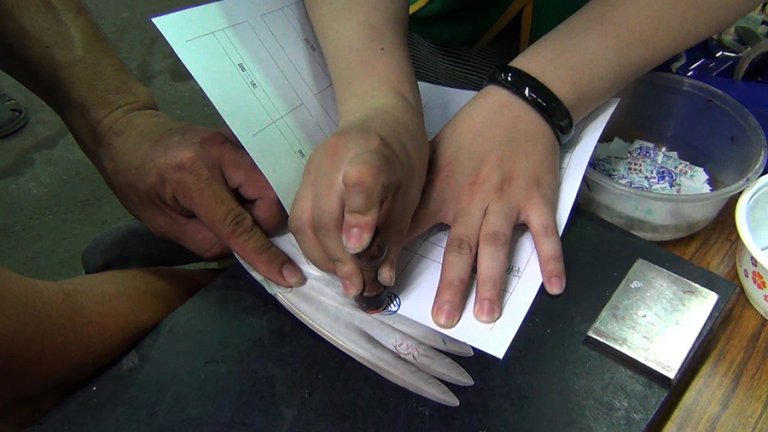 Pigeons' wings are stamped as part of the registration process.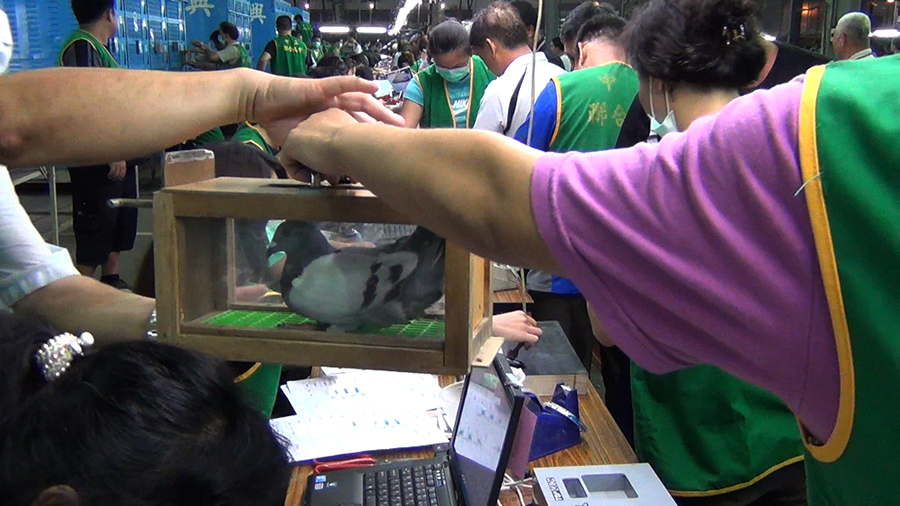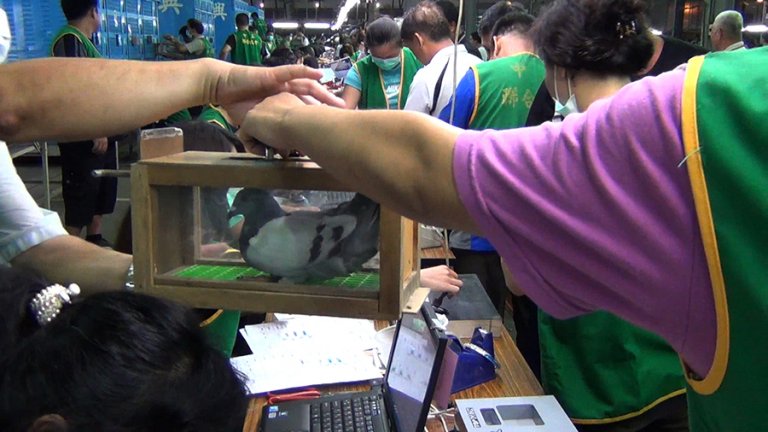 Registered pigeons are placed in boxes and then transferred to cargo crates.

Crates full of pigeons are transported to the harbor by truck and then loaded onto cargo ships.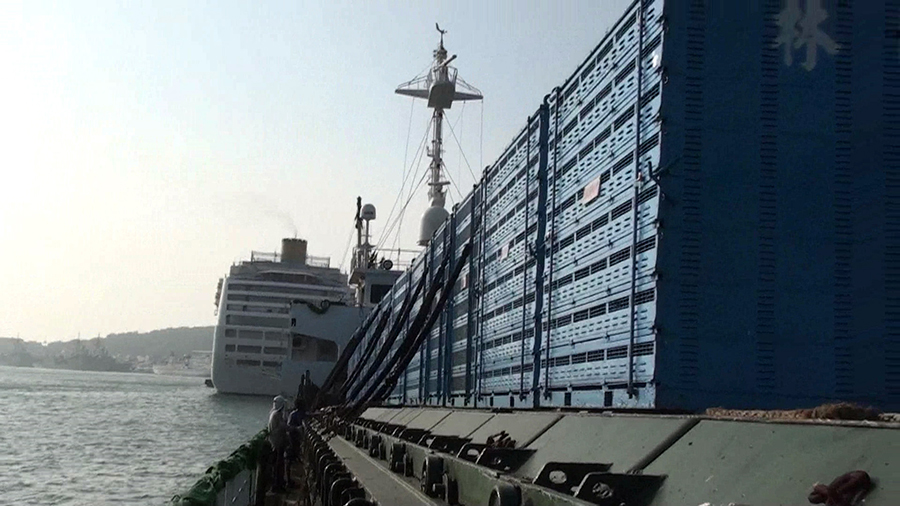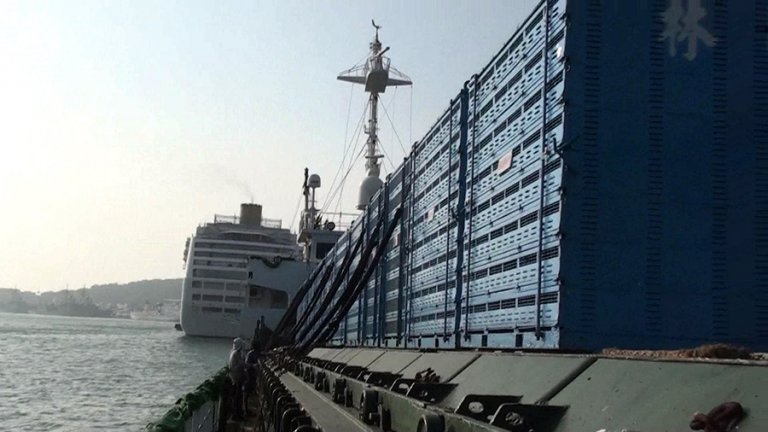 Crates full of pigeons are secured to a ship. In 2004, 5,000 birds were drowned en route to a race when the crates confining them came loose and fell into the sea.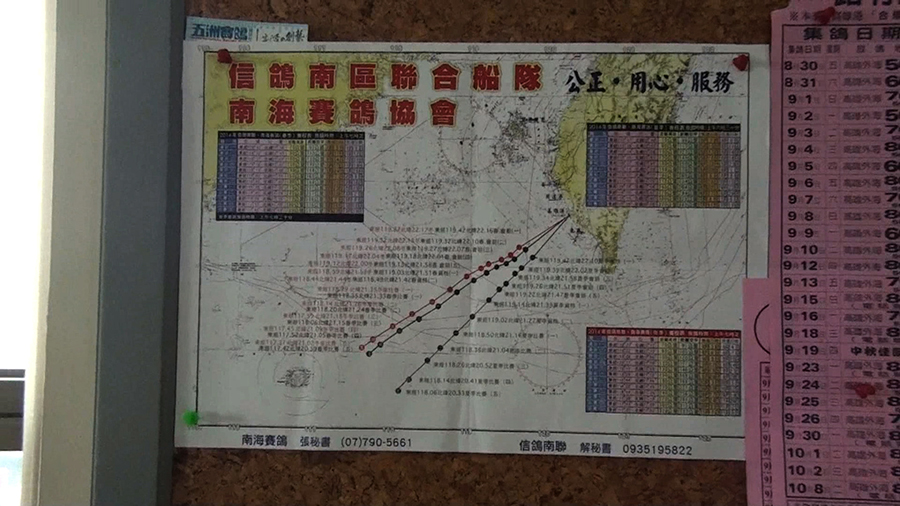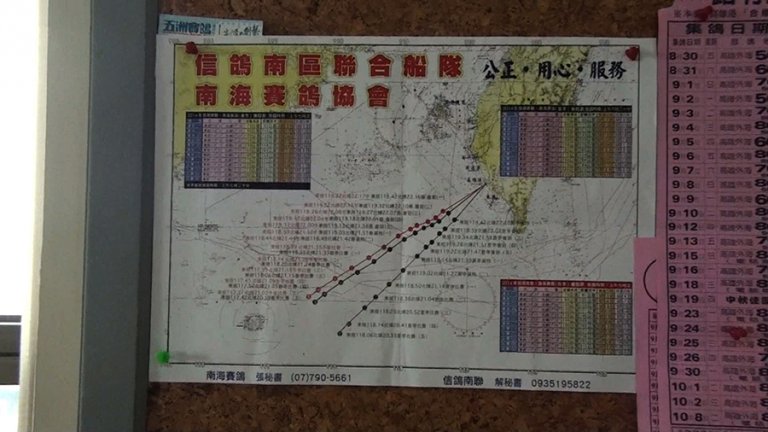 This map shows the various routes of a cargo ship that carries pigeons to race release points. Races can range from more than 100 kilometers to more than 300 kilometers from the shore to the release point.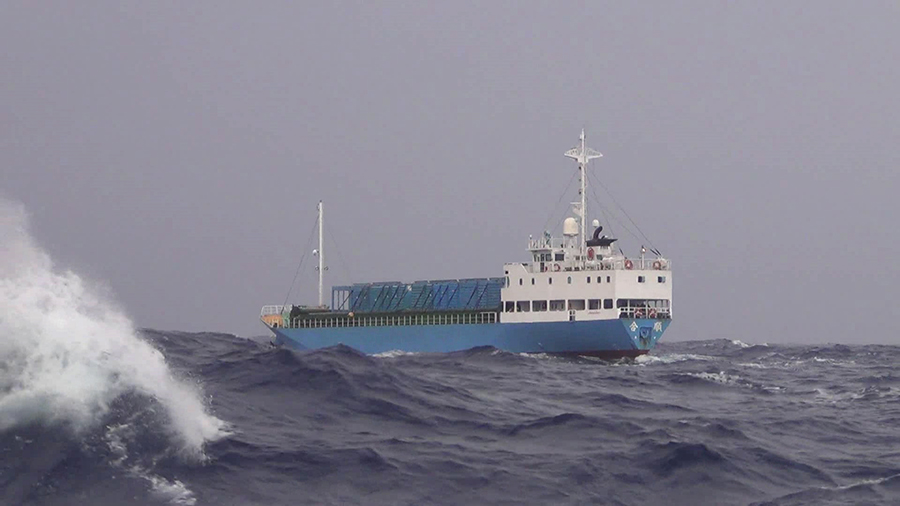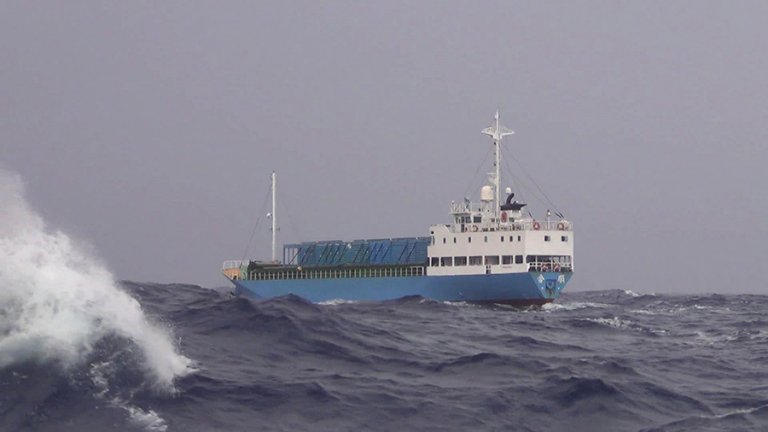 A ship from which pigeons are released hauls many fewer crates than it had the week before, when tens of thousands of birds likely died in the sea amid typhoon-force winds.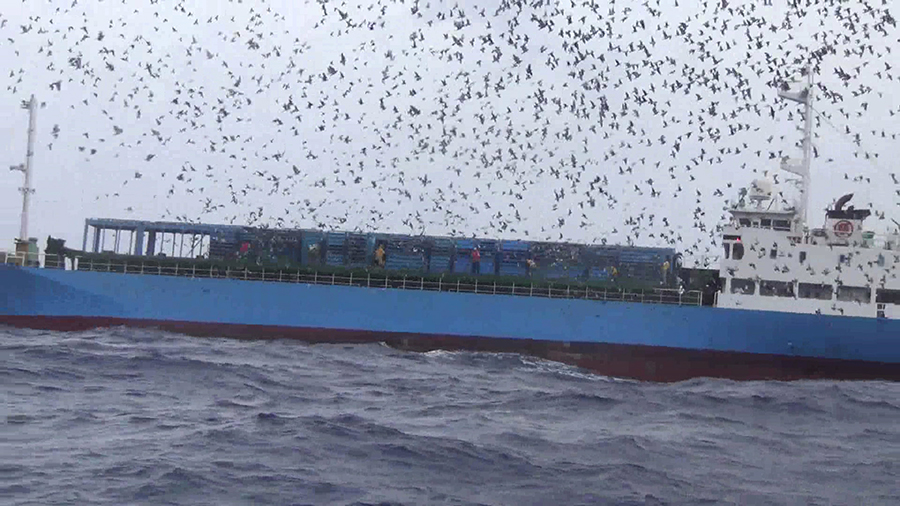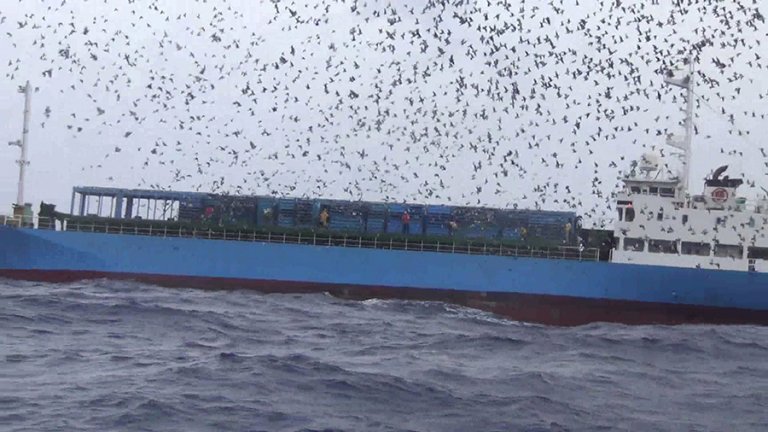 Club representatives release the birds simultaneously into overcast skies. Pigeons use the sun as a reference point, so the clouds make it more difficult for them to find their way back.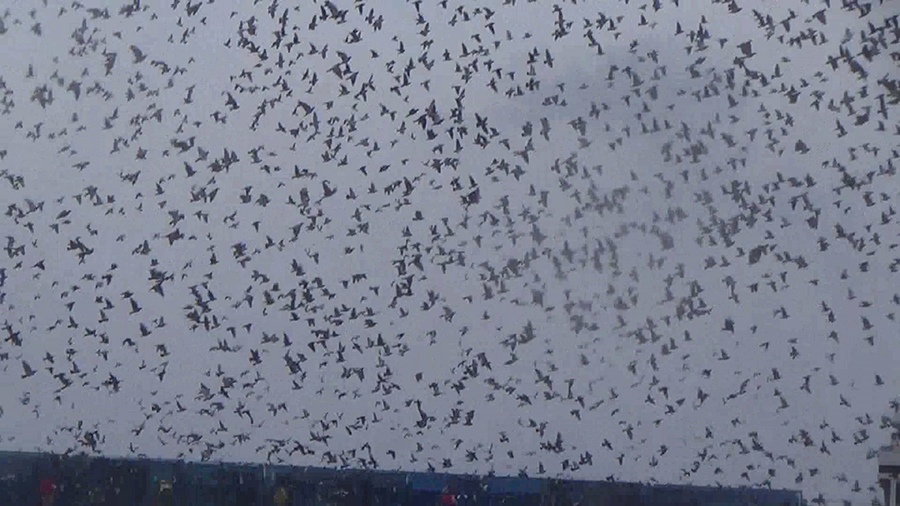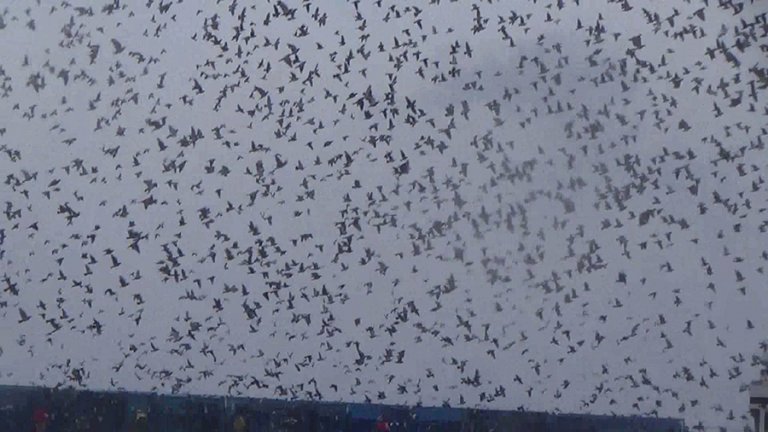 Pigeons released from a ship fly over the South China Sea and must figure out how to navigate home with no land in sight.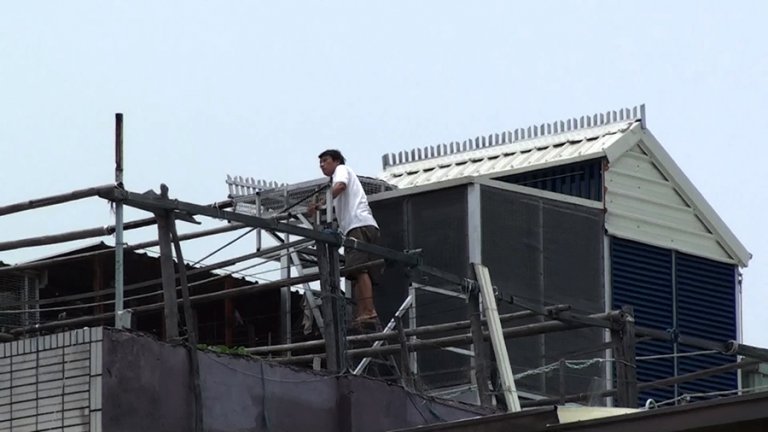 A pigeon racer on Cijin Island, Taiwan, watches intently for his birds to return from the second race of a series. Of his 11 birds in this race, only six will make it back fast enough to qualify for the next race. Three will make it back from the third race within the qualifying timeframe, and none will qualify after the fourth race, leaving him with no birds in the fifth, sixth, and seventh races.