The Florida Fish and Wildlife Conservation Commission (FWC) has declared war on green iguanas and advised the public to kill any they find on their properties "whenever possible"—but has failed to provide specific guidance as to the methods that should be used. The FWC has labeled these animals—who, through no fault of their own, are descended from escaped or released "pets"—"invasive" and "detrimental" simply because they often feed on landscape vegetation and because their burrows can compromise sidewalks and similar infrastructure. But randomly killing these wonderful animals is not only cruel but also foolish, as it won't curb their numbers in any significant way and will lead only to untold suffering at the hands of laypersons unqualified to ensure a humane death.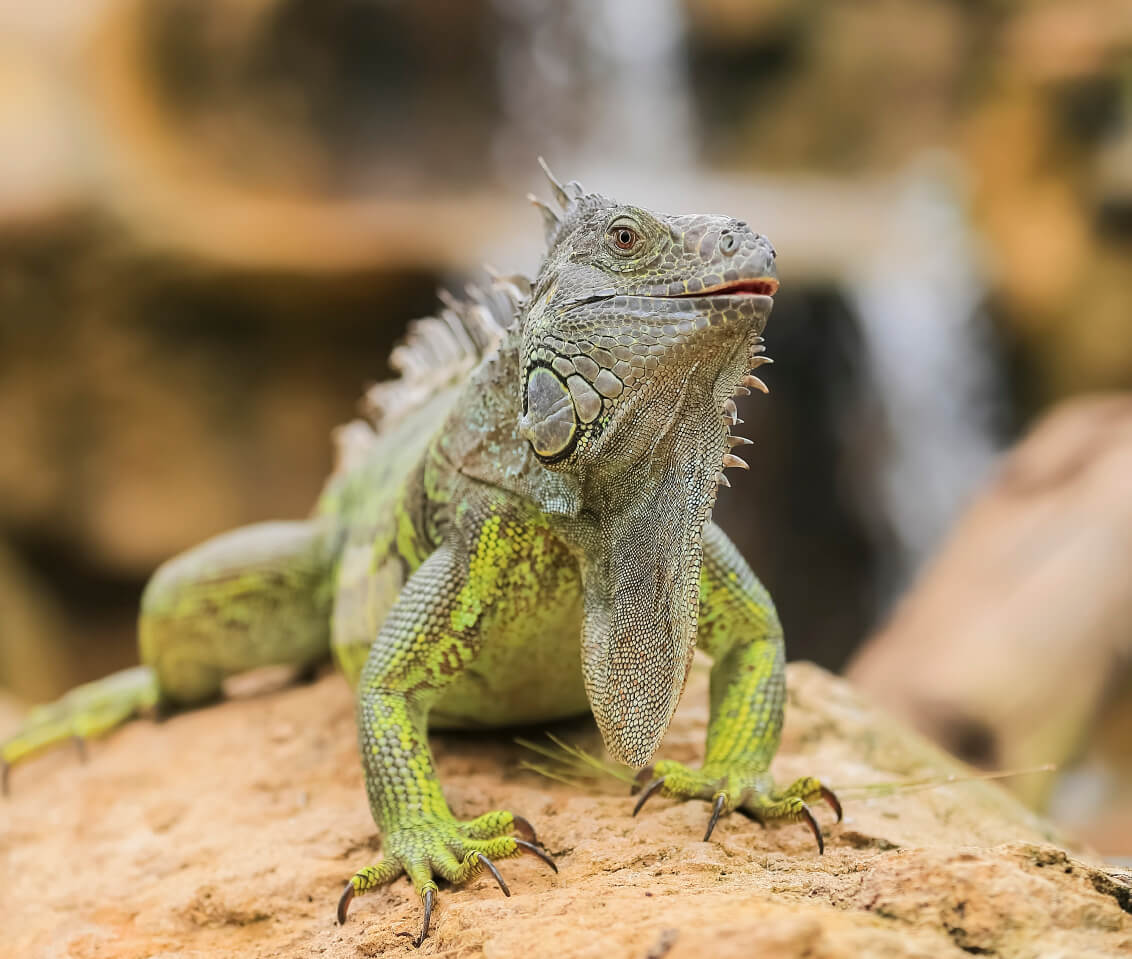 The FWC needs to use all the tools available to it now to control the population of iguanas before resorting to lethal measures in an ill-fated attempt to restrict the number of these animals, who are just trying to survive and who don't appear to be having any significant impact on the native flora or fauna.
Take Action to Help Iguanas Under Threat!
Please ask the FWC to withdraw its advice that landowners kill iguanas "whenever possible" and instead take the more effective and humane approach of banning the import, sale or trade, exhibition, and breeding of green iguanas—all of which are regulatory actions within its authority that would reduce the number of the animals who are released into the wild and perpetuate the free-roaming population.
To help even more, share this alert with everyone you know.