You may remember the disturbing cruelty-to-animals case that went viral several months ago, involving Echo, the dog who was horrifically beaten inside his home in Robertsdale, Alabama, in October 2019, allegedly by the boyfriend of his guardian's daughter. The extraordinarily vicious attacks were ultimately discovered when Echo's family reviewed their home security footage, and authorities were immediately alerted.
(Warning: graphic footage)
[peta-video youtube="IwHwUj20RUA"]
Rather than moving forward with felony prosecution, officials insisted upon presenting this case to a grand jury first. But despite the video evidence as well as evidence that Echo had sustained numerous injuries as an apparent result of having been beaten, members of the grand jury failed to indict on felony charges. While we cannot begin to explain that development, the misdemeanor case is still moving forward, and your voice can still be heard!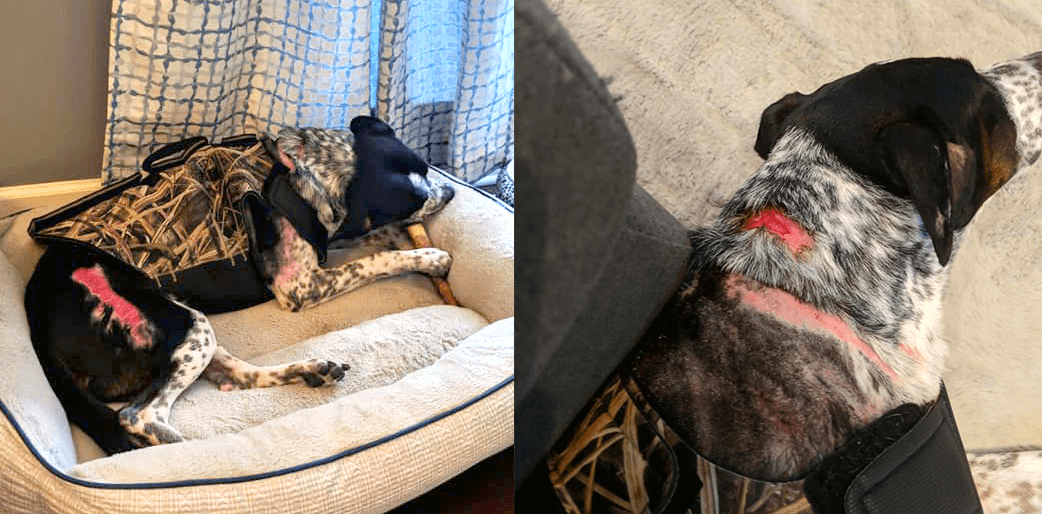 © Sandy Raymer
Please take a moment to implore Robertsdale City Prosecutor Ken Raines to prosecute Echo's alleged abuser vigorously. Urge him to push for the maximum sentence if there's a conviction, including a full one-year jail term and the maximum $3,000 fine. Most important, urge Raines to fight for a lifetime ban on all contact with animals if the defendant is convicted. Then please forward this alert to everyone you know.