Update: November 17, 2020
The U.S. Department of Agriculture (USDA) and the Union County Sportsmen's Club in Pennsylvania have entered into a settlement agreement to resolve a litany of USDA citations, including for failing to provide Dillan the bear and other animals with adequate veterinary care. As a result, the club is not permitted to possess any animals other than raccoons, deer, and birds, and it must pay a monetary settlement of $1,700. If it fails to comply with the settlement terms, the USDA will institute an enforcement action, which could result in the loss of the club's exhibitor's license. While this is a good step, animals are still suffering at this shady facility and need your help now.
---
Original post:
Dillan the bear suffered for years at the Union County Sportsmen's Club. In January 2020, he was finally rescued after a vigorous PETA campaign and is now thriving at The Wild Animal Sanctuary in Colorado, where he shares a multi-acre naturalistic habitat with three other Asiatic black bears, including fellow PETA rescue Lily.
Dillan underwent a much-needed dental surgery because of years of painful dental disease. He was so obese that he weighed more than two and half times what an average male Asiatic black bear weighs. He spent nearly every waking moment at the club rocking back and forth, a sign of extreme pain, psychological distress, or both, but after he arrived at the sanctuary and finally received proper care, this behavior immediately ceased.
While Dillan is now safe, deer and birds are suffering just as he once was. Birds have been seen with feather loss or overgrown beaks, and a peahen named Penny has a health condition called bumblefoot, likely caused by her inadequate conditions and care. The birds are often confined to filthy cages, and all the animals are forced to spend their days enduring the sound of gunfire at the adjacent shooting range. The club's long history of failing to provide adequate veterinary care also resulted in the death of five fawns when their nursing mothers weren't fed an adequate diet.
PETA will continue to fight until the club can no longer legally possess any animals, but we need your help!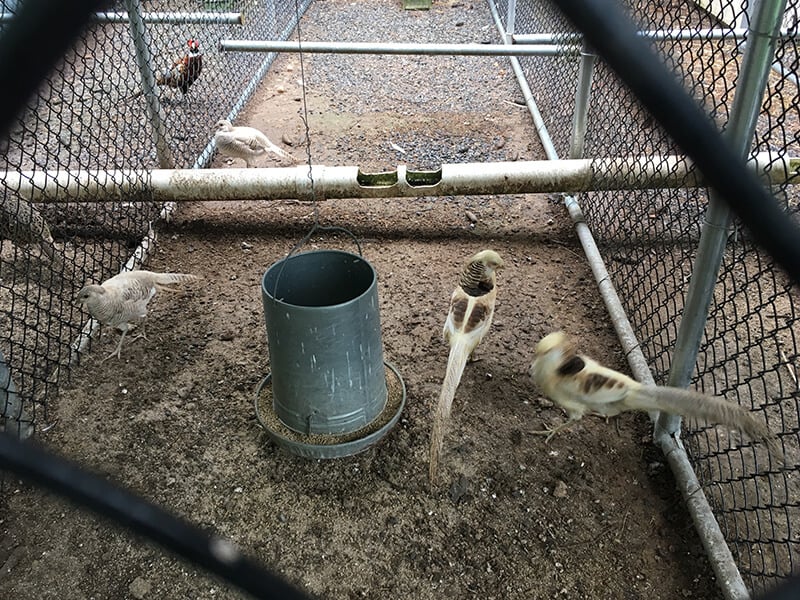 Please make a polite call to the Union County Sportsmen's Club at 570-922-1128. (Note: This is the correct number, even though a club representative may tell you otherwise.) Urge the club to close down its wildlife exhibits and allow PETA to help transfer the animals to reputable facilities, where they can finally get the care that they desperately need.
Then please e-mail the club's president. Send polite comments to:
Ray Kline
President
Union County Sportsmen's Club
[email protected]
Please feel free to use our sample letter, but remember that using your own words is always more effective.