Update: July 24, 2019
Yesterday, Sauk County officials squandered an opportunity to take a stand against the extreme cruelty of the Kanes' planned beagle mill and instead voted to grant a permit for this prison. As a result, they've condemned thousands of dogs to lives of terror and pain in the laboratories that will eventually purchase them, as if they were just pieces of equipment. This is wrong for the animals, who aren't laboratory equipment; for humans, who don't benefit from experiments on animals; and for the community, which has clearly stated that it doesn't want this slimy business in its town.
PETA won't stop until all experiments on animals are shut down.
Help dogs imprisoned at Liberty Research, a contract testing laboratory where dogs have been injected with insecticides and holes have been drilled into their heads:
---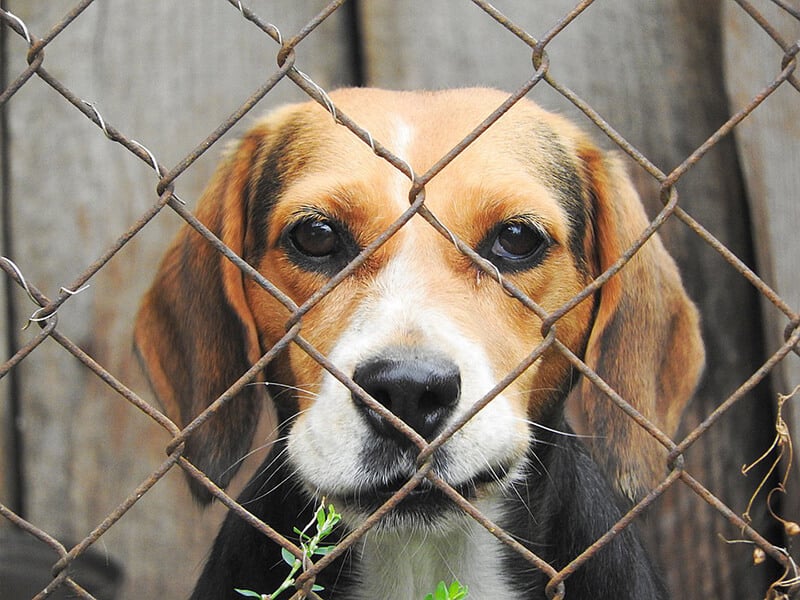 Jill and Clint Kane, homeowners in the village of Spring Green, reportedly want to raise 150 to 1,000 beagles in a barn that they rent outside the tiny village of just over 1,600 residents. The barn was once used to imprison calves slaughtered by the veal industry. The Kanes also want to keep about 54 dogs in their own garage.
Reportedly, none of the dogs would ever be allowed outside. When they're old enough—while they're still puppies—they'll be sold to laboratories to spend their lives being tormented by experimenters.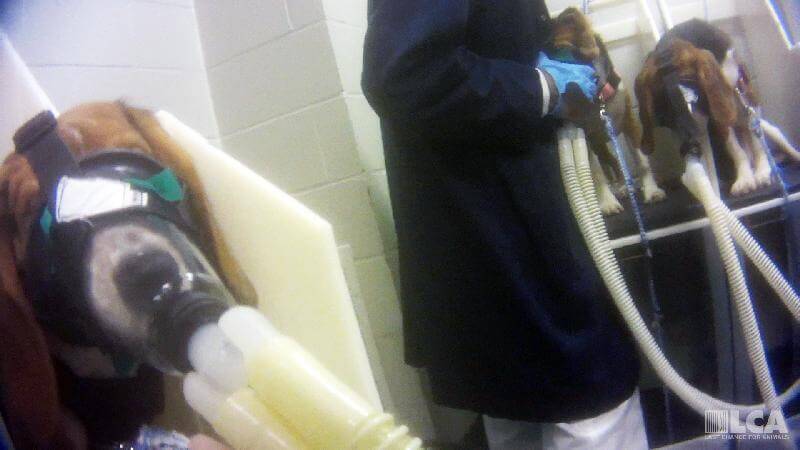 The Kanes' application—which has to be approved by several levels of village, town, and county government before the breeding mill can open—has garnered significant opposition from members of the Spring Green community.
The Kanes apparently haven't been entirely upfront about the nature of their business plan. Even before opening for business, they've already managed to rack up a violation for brazenly operating a breeding mill without county approval.
Joel Marcus, a village board member, told a local news source that he felt "blindsided" by the revelation that the dogs would be sold to laboratories. He was informed of this not by the Kanes but by community members opposed to the plan. "I have to admit I felt blindsided," Marcus told Channel3000.com. "I did not have this information beforehand."
Experimenters prefer beagles because their docile nature and small size make them easy to manage.
A PETA investigation into Liberty Research, Inc., a multimillion-dollar contract testing laboratory in upstate New York, showed the abhorrent conditions that beagles there were kept in, the abuse they endured, and the pointless and painful experimentation that they were subjected to. This is the future that the Kanes intend for the gentle beings they plan to breed, all while cashing checks from their tormentors. It must not be allowed.