Update: After hearing from you, Chevron closely questioned Texas A&M University to ensure that not one penny of the company's donation is being used to fund cruel muscular dystrophy experiments on dogs—or any other study involving animals!
---
Why would a company want to give millions of dollars to a university that breeds dogs to suffer from a lethal, degenerative condition, lies about it, performs painful experiments on the dogs, and has no effective treatment to show for all this cruelty? Right—we don't think that there's a good answer, either.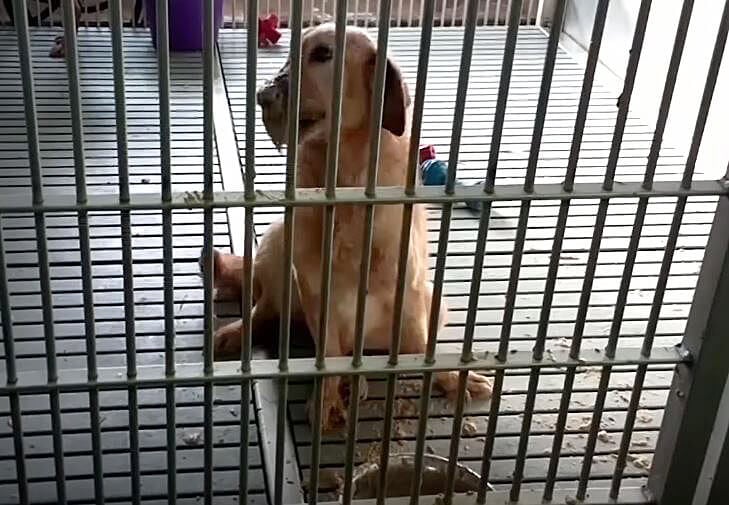 That's why we're asking Chevron to stop donating money to Texas A&M University (TAMU), where golden retrievers are being bred to develop a severe form of canine muscular dystrophy (MD) that ravages their bodies.
PETA has obtained eyewitness video footage from TAMU's MD dog laboratory showing thin dogs struggling to walk, eat, breathe, and swallow as long ropes of saliva hang from their mouths. Housed in barren cages, these animals, including Jelly and Penny, were repeatedly subjected to experiments and painful muscle biopsies. Those who survive long enough will develop heart failure as the disease finally attacks the cardiac muscle.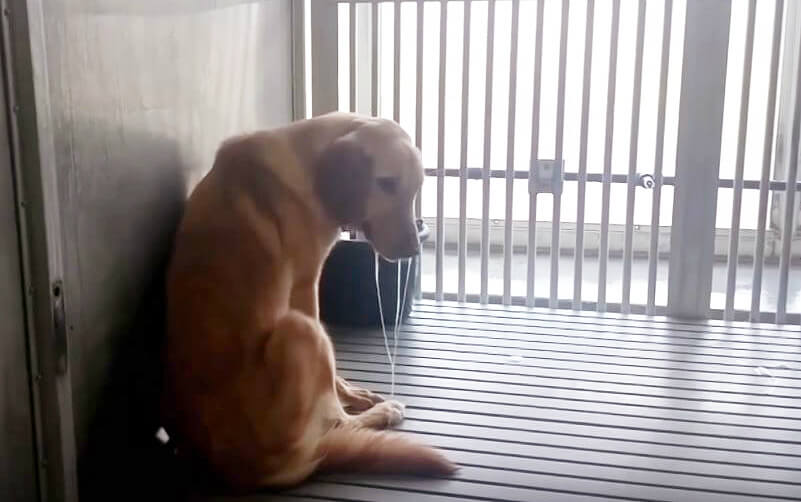 Thirty-five years of these experiments have failed to lead to a cure or treatment to reverse symptoms in humans.
As if the experiments weren't shameful enough, the university has repeatedly released misleading statements and even lied about the deliberate breeding of these dogs to develop canine muscular dystrophy.
However, PETA has obtained research papers, presentations, animal disposition records, observation forms, and other documents that offer indisputable proof that the dogs in TAMU's laboratory have been deliberately bred to be sick.
Through Chevron's University Partnerships and Association Relations program, TAMU has received at least $30 million from the company.