More people than ever before are choosing sustainable, vegan products because they recognize that this helps not only animals but also the environment and our own health. Once customers learn about the cruelty of the down industry, choosing down-free pillows and comforters that are cozy and luxurious is a no-brainer. But it's not just consumers who are changing their habits—companies are capitalizing on the growing demand for cruelty-free items.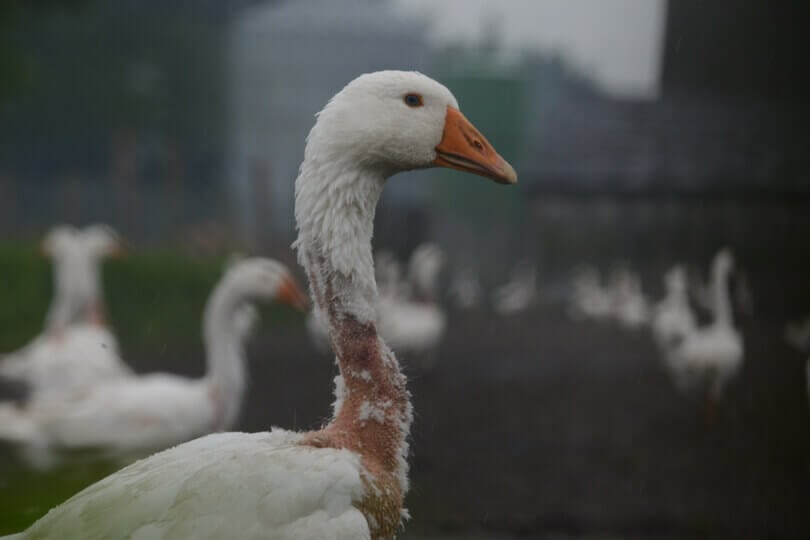 © Friedrich Mülln
A PETA exposé revealed that workers clamped live birds upside down between their knees and ripped out handfuls of feathers as the animals struggled and shrieked. Afterward, many birds bled and trembled with fear and pain. Birds are often plucked so violently that their skin rips open, leaving them with gaping wounds, which workers crudely sew up with a needle and thread—and without any painkillers. At the end of their miserable lives, the animals are loaded onto trucks bound for the slaughterhouse, where many of them are improperly stunned, leaving them fully conscious while their throats are cut and they're plunged into the scalding-hot water of the defeathering tank. All down comes from birds who are eventually killed in a violent, painful way. It's an inherently violent industry that makes its money from theft and murder.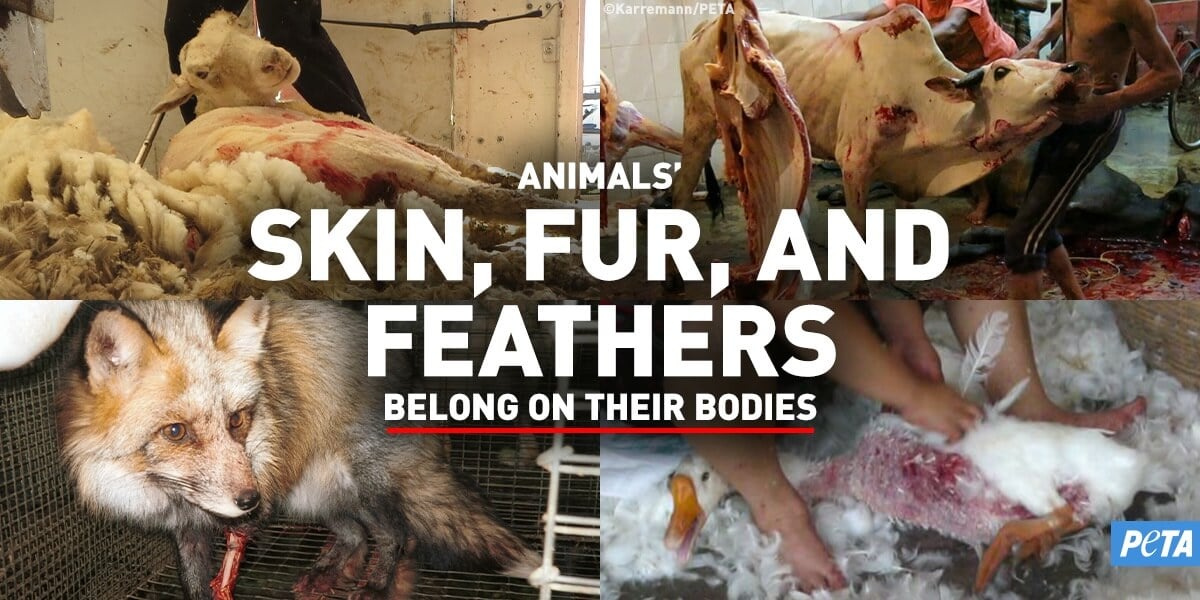 Bed Bath & Beyond already offers a plethora of innovative down-free options, such as 3M Thinsulate, DuPont Sorona, PrimaLoft, and Thermore. The retailer even dedicates an entire section to down alternatives in its stores.
Please urge Bed Bath & Beyond to sell only down-free materials that don't exploit birds. Thank you.
Help us encourage the company to do the right thing for animals and the planet:
Send polite emails to:
Johnathan B. (JB) Osborne
Co-Founder and CEO
Red Antler
[email protected]
Harsha Ramalingam
President and Owner
Ramalingam Consulting
[email protected]