Written by Tiffany Rose
I recently told a friend that I could relate to the mama cat I was fostering whose kittens were resisting her weaning efforts.* She'd try to enjoy a meal, and a kitten would crawl under her and latch on. She'd come to me for scratches, and so would a kitten, mewing for milk. She'd lay down to nurse her litter, and when she was finished, they still wouldn't unlatch. She only wanted to bask in the sun and meditate—yet those kittens were determined to stay latched on, even if it meant getting dragged across the floor!
We all have our own versions of kittens that pull us in different directions, leaving us feeling overwhelmed and distracted. A friend is going through a breakup and needs lots of attention, the new season of whatever is out on Netflix, a child is in need of anything and everything, and life happens. Next thing you know, weeks turn into months, and then it hits you: Your activism for animals is in hibernation. Dun dun dunnnnn.
Contributing something positive to the world is deeply fulfilling, so when it feels like you're being pulled in every direction, consider what Joan Baez said: "Action is the antidote to despair." Come on, take my hand—I'll show you some easy ways to help animals and reignite your passion:
Animals need us to be their warriors, so don't forget to sit in the sun and meditate once in a while—then get back to it! I bet even Wonder Woman has to catch her breath sometimes.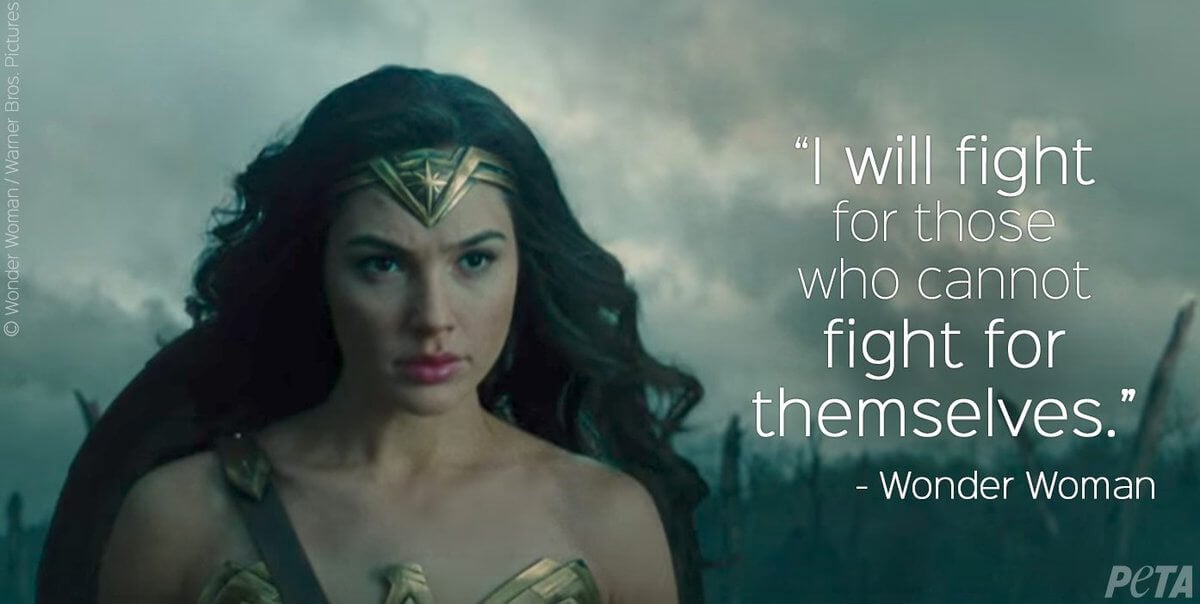 *Always get your companion animals spayed or neutered, and remember to adopt, not shop.
Looking for more ways to help animals?