Make Mondays Meatless at YOUR Workplace
By now, I'm sure you've heard about the Meatless Monday movement, but have you ever participated? Bringing Meatless Mondays to your workplace can be a fun way to boost office morale while also helping animals, protecting the environment, and even improving the health of your coworkers.
Although every day at the PETA office is meatless, just look at the photo of last Monday's scrumptious meatless spread, courtesy of The Veggie Grill: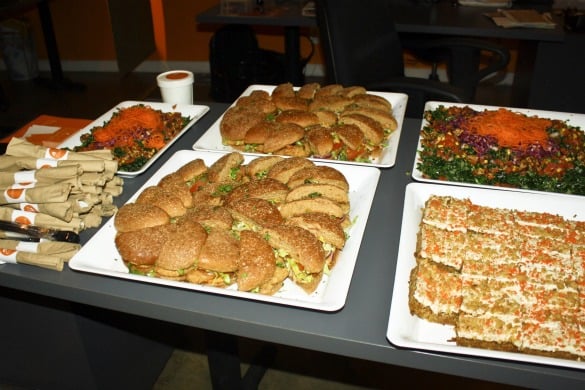 All you have to do is take these three easy steps and you, too, could be happily socializing with your coworkers over delicious meat-free fare like Santa Fe Crispy "Chickin" sandwiches, kale salad, and vegan carrot cake. Yum!
Respond
In This Section