Host a Vegan Italian Dinner Party
Written by
March 23, 2011
|
Treating your friends and family to a vegan dinner party is the perfect way to convince them that they won't miss a thing if they go vegan.
One of my favorite ways to cook for my omnivore friends and family is to make vegan versions of the foods they already enjoy. Most recently, I put together an Italian-themed dinner featuring creamy Caesar salad, "cheesy" garlic bread, and lasagne. Check out the food spread and recipes below. Enjoy!
Get the recipe for vegan Caesar salad here.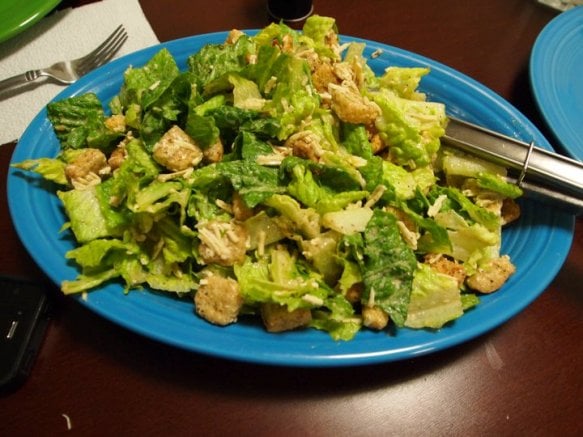 Cheesy Garlic Bread
1 loaf French bread
Vegan margarine
Garlic powder
Vegan cheese
Preheat the oven to 350°F.
Slice the bread into individual pieces.
Coat with vegan margarine and sprinkle with garlic powder and vegan cheese.
Bake on a baking sheet for 15 minutes, or until the cheese is melted and the bread is crisp and golden.
Makes 8 servings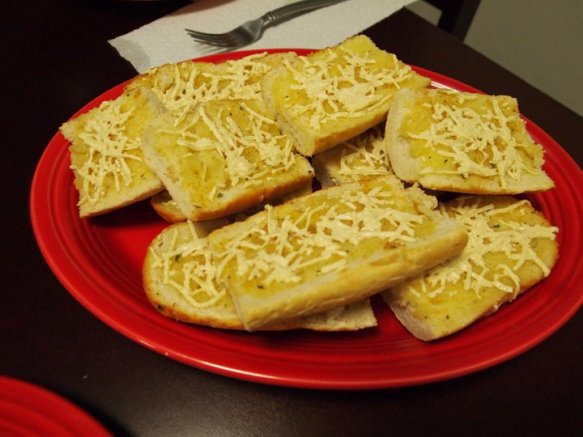 Vegan Lasagne
1 package vegan veggie burger crumbles
2 cloves garlic, minced
1 Tbsp. basil
1–2 packages lasagne noodles (consider using the kind that doesn't require boiling)
2 1/2 cups tofu ricotta
1–2 jars tomato pasta sauce
16 oz. vegan mozzarella cheese
Preheat the oven to 400°F.
Thaw the veggie burger crumbles and mix in the garlic and basil.
Cover the bottom of a baking dish with tomato sauce and add one layer of noodles.
Top the noodles with the ricotta and sauce, and then add another layer of noodles. Top with the veggie burger mix and sauce, and then add another layer of noodles. Repeat until you have used all the noodles.
Sprinkle with the vegan cheese (which can be added throughout the layers if desired).
Cover with aluminum foil, and bake for 30 minutes.
Makes 4 to 8 servings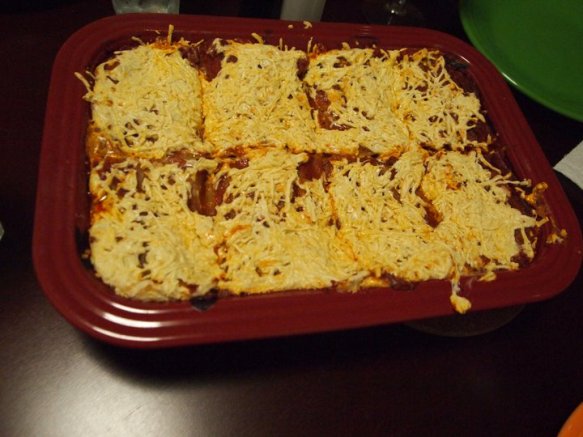 Related Posts
Respond