2011 Vegetarian and Vegan Stats
The following article was written by Ashley Palmer, with graphics created by Nare Ovsepian.
The results are in for the Vegetarian Resource Group's poll of the number of vegetarians in the United States. The results are promising, with approximately 5 percent of poll respondents saying that they never eat meat, including fish, seafood, or poultry. Even better? About half of these vegetarians are also vegan!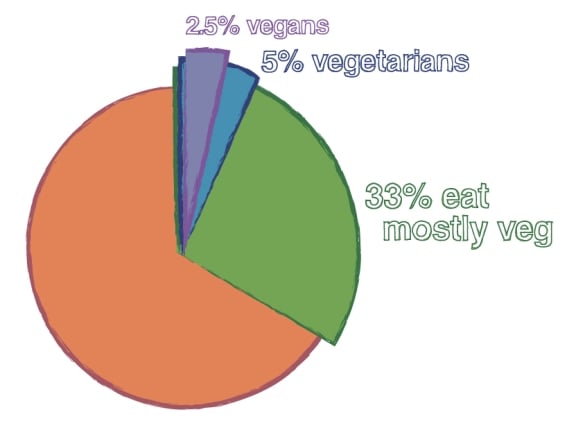 If you're having a hard time picturing what 2.5 percent of the U.S. looks like, there are almost as many vegans as there are people in Los Angeles County, the most populous county in the country.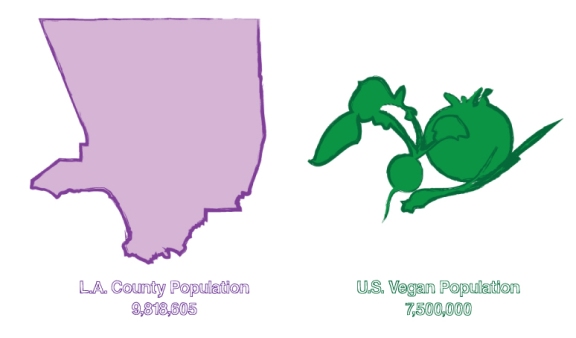 If you're still having trouble imagining what 2.5 percent looks like, this should clear up all confusion: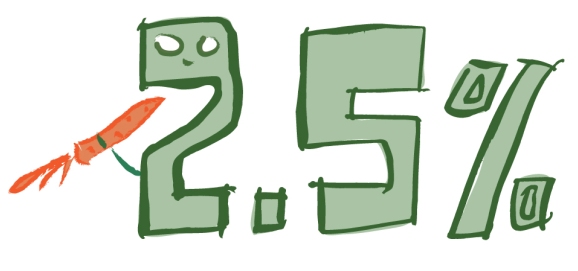 That's right folks, the vegetarian and vegan community is gaining steam—and we're a growing force to be reckoned with! If you haven't done so already, join us in the fight to end animal abuse by browsing our database of hundreds of cruelty-free recipes and then pledging to be vegan.
Respond