Fashion Friday: Summer Meets Fall
Fall is around the corner, but the summer heat still lingers. Wondering what to do with your wardrobe? Blend seasons! Match fall trends like oxfords and tweed with the breezy blouses and bare legs of summer. Voilà! Veganista vixen.
Try our pretty-in-pink version—all vegan, of course. A pink purse, ombré earrings, and a faux-diamond collar will make you look fabulously feminine, while high-waist tweed shorts and ribbon-trimmed vegan oxfords will tell the world you're not only pretty in pink, you're also an angel to animals.
Top the look off with a glittery ring and wave hello to another day of cruelty-free fashion.
What to Wear: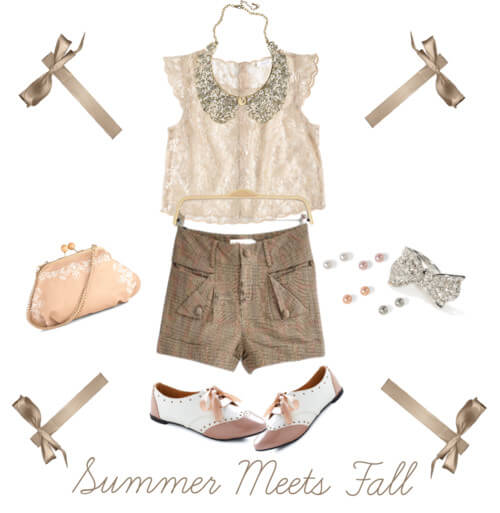 Respond