Fashion Friday: Between Seasons
Written by
August 23, 2013
|
Itching to pull your vegan boots out of the back of the closet? Now's your chance to mix summer styles with fall fashion to create this "between-seasons" look.
Just grab your favorite summer dress, and pair it with fall essentials, such as vegan boots or a colorful scarf (bonus points if you tie it in your hair!). Add accessories such as a faux-leather belt and cuff bracelet. And, of course, the look wouldn't be complete without a perfect vegan leather handbag!
This versatile outfit is appropriate for both the office and after-work outings with friends … win-win!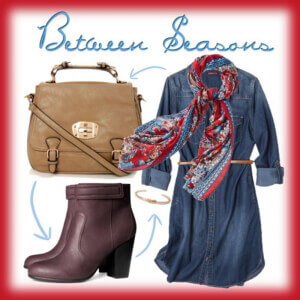 Respond
In This Section