Fashion Friday: A Pop of Color
Is it spring yet? Fight off the winter blues by adding a pop of color to your outfit. Check out this vegan look for inspiration!
What I love about this particular outfit is that it's classy enough for the office but fun enough for the weekend. Be sure to choose clothing that doesn't include wool, silk, or leather and opt for the vegan equivalent instead. Add a touch of red to your beauty regimen, with bold red nails and a sultry pout with cruelty-free cosmetics.
Now, go paint the town red!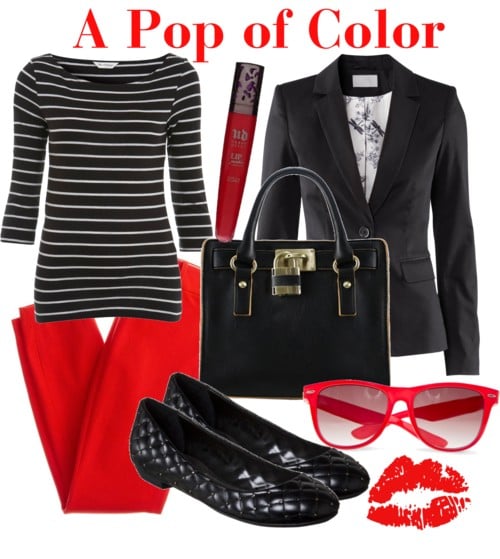 Respond