Fashion Friday: Leather-Free and Lovely
When it comes to high-end fashion, designer Stella McCartney tops our list. The compassionate trendsetter's styles are chic, timeless, and leather-free. Stella's compassion doesn't stop there. She's also a committed environmentalist and animal advocate.
Check out this look, made complete with clothing from her collections, and then enter to win a vegan handbag from the designer!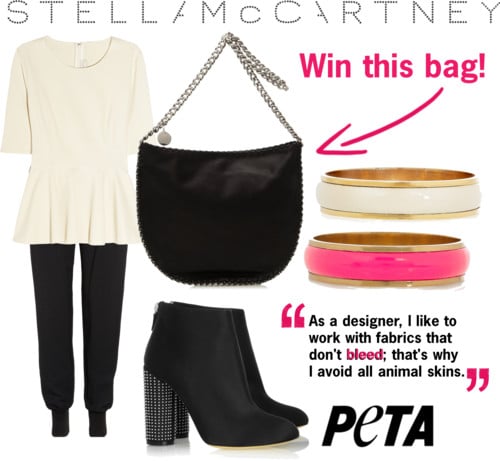 Respond