Fashion Friday: Fall for Faux
Written by
October 10, 2013
|
Fall is the time of year to embrace cozy sweaters, scarves, and boots, not cruelty to animals. With so many stylish vegan alternatives, there's no reason ever to purchase fur, leather, or wool.
Animals used for their skins and fur endure painful practices such as mulesing and are even robbed of their own skin while they're still alive. Simply by selecting acrylics, cottons, and polyester fabrics in your fall essentials, you can help animals and look fabulous!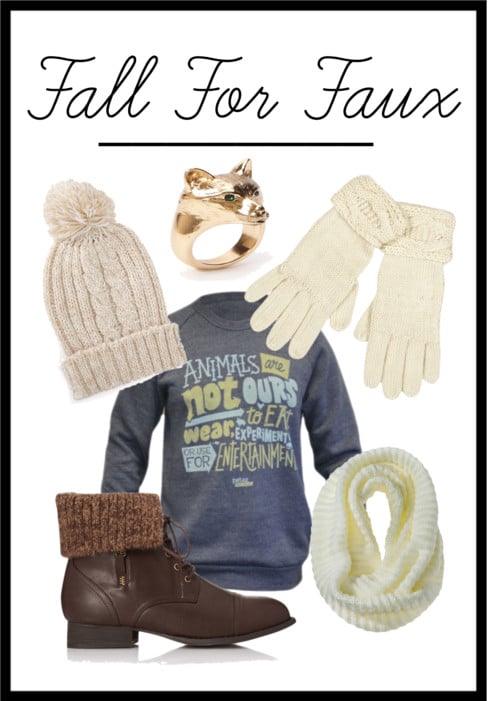 Are you falling for faux this season? Check out PETA's catalog for essential fall sweaters.
Related Posts
Respond