Fashion Friday: A Chic 'Fauxmage' to Wildlife at Christmas
The following article was written by PETA guest writer Leigh-Anne Dennison.
Don't be cruel this yule—avoid getting a lump of coal in your stocking by abstaining from apparel made from fur, leather, wool, or silk. After all, St. Nick himself digs synthetics—just check out that faux-fur trim on his jolly velvet suit.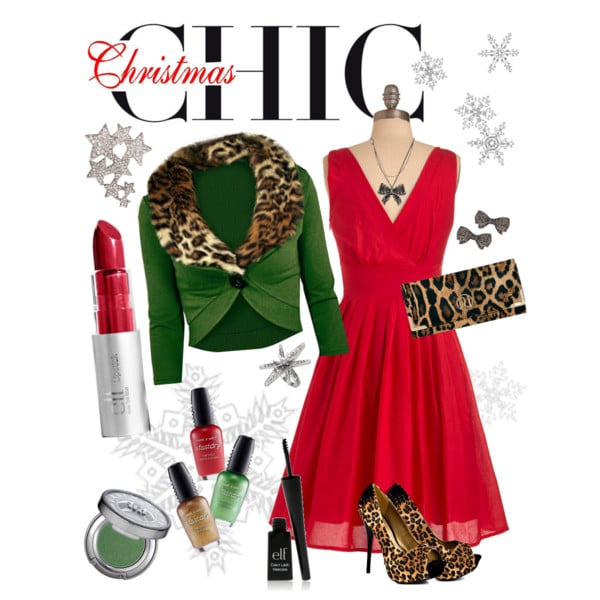 Think fake has to equal flat and boring? Think again! Today, modern nylon, polyester, and other synthetic materials can be as flowing and captivating as the silk versions, while all-natural cottons can keep their shape and offer wonderful softness and drape.
And, of course, caring doesn't mean you can't be daring. Pay tribute to the beautiful creatures you love by sporting animal-inspired attire without literally getting "under their skin." Just follow a few simple rules to express your wild side in style:
The number one rule for a happy holiday homage to wildlife is to go faux! Choose fabulous fake fur and imitation leather in an animal print.
Only a leopard looks good in leopard spots from head to toe, so choose just two or three accessories as accents. Remember: A little goes a long way when it comes to bold prints, and this is where quality most definitely trumps quantity.
Like reindeer up on the rooftop, balance is key to keep from going over the edge. As you can see, not only are the touches of animal prints modest in size, they're also spaced out judiciously from head to toe.
'Tis the season to assemble an ensemble with a bit of flash. Lucky for you, there are still a few shopping days left for a mad dash to pick out an outfit (or a few fab accessories with panache) before that wild Christmas Eve bash!
Respond